When Patrick Hughes came into the world, his family were heartbroken to discover he'd essentially been born without eyes and with malformed limbs. His dad, who had looked forward to doing all the normal things a father and son do together, believed that nothing would be normal.
Patrick was wheelchair bound and had a tough start in life, but he refused to let anything get in the way of his unexpected passion…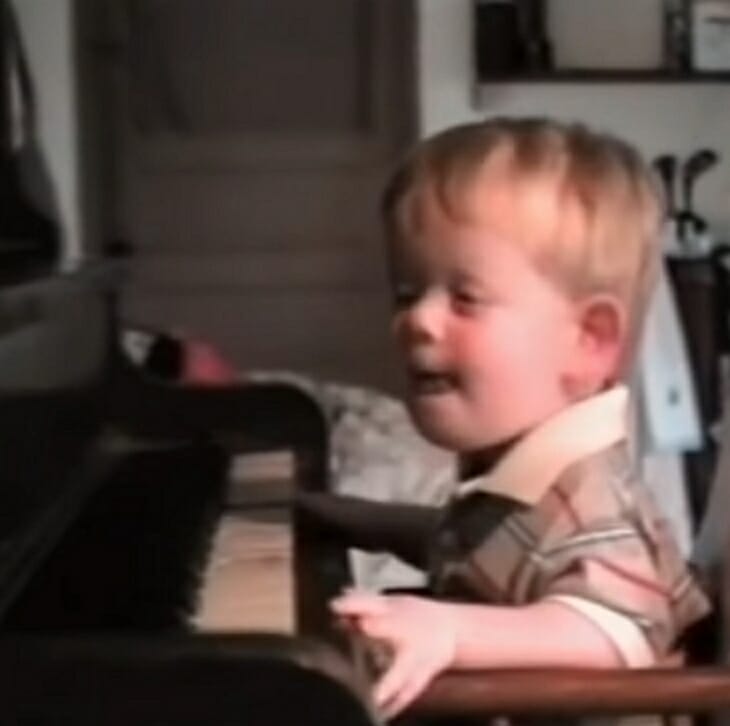 When he was just two, the toddler showed an interest in the family piano. He memorized tunes in his head, and it wasn't long before he could play songs back after hearing them just once.
His flair was commendable, his ability undeniable. His parents quickly noticed his hidden talent, and soon enough Patrick was performing in public.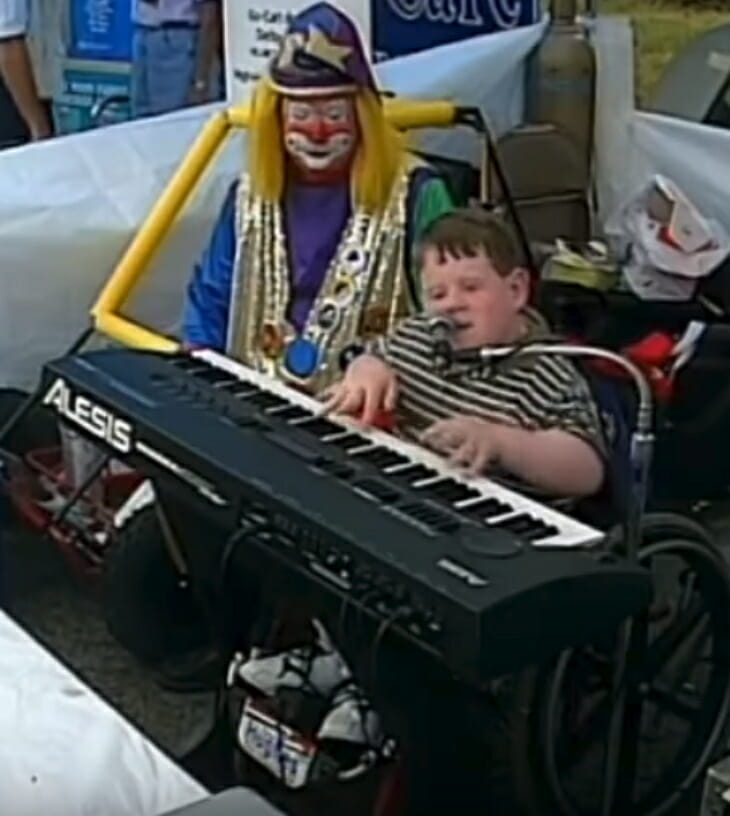 When he began attending the University of Louisville, a music teacher recommended he join the marching band. No one really knew how it would go, given that Patrick was in a wheelchair. There were logistical problems, first and foremost, but Patrick and his father put their heads together to come up with a solution that would enable him to take part.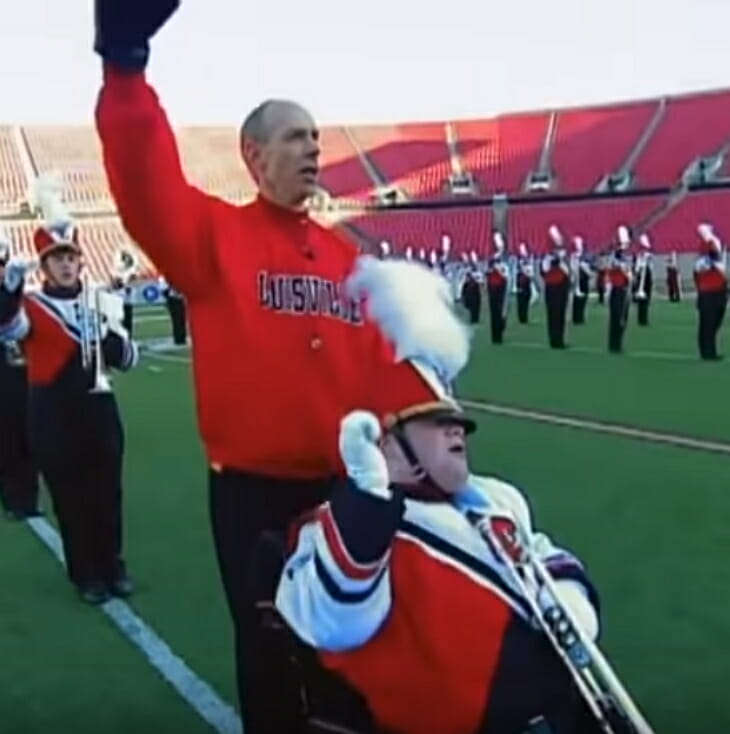 Patrick's father truly embraces the way his son is living his life; he understands that disabilities can be turned into abilities under the right circumstances, and he's never got in the way of Patrick achieving his goals. He's a shining example for all parents out there.
As for Patrick, his own outlook on life is heartwarmingly positive: "God made me blind and unable to walk. Big deal. He gave me the musical gifts I have and the great opportunity to meet new people."
Watch the full story of Patrick's incredible rise from being born into a world of adversity, below: