As the first Black woman was sworn in as Vice President of the United States on January 20, one woman celebrated her birthday declaring it was the "best birthday ever".
Laura Franklin was born a year before American women won the right to vote but yesterday got to celebrate her 103rd birthday watching Kamala Harris get sworn in as the first African American woman and Asian American woman vice president.
The Houston resident celebrated with her 68-year-old daughter Kathleen Leonard and toasted the historic day with a birthday treat – a bottle of Corona beer.
Since she was born "so much has happened, and lots of wonderful things have happened," Franklin said, speaking to the New York Times.
"Getting the vote, women could be independent, that women could control their own lives," she said. "They used to have to depend on their husband or some male figure to tell them what to do."
The great grandmother was born in Portsmouth, Virginia, in 1918, a year before the 19th Amendment was drafted approving the women's suffrage amendment ensuring that citizens could no longer be denied the right to vote based on their sex.
It was ratified by the states and added to the constitution in 1920.
Despite daily discrimination for both her race and gender she secured a job as a lab technician at the University of Chicago Comer Children's Hospital.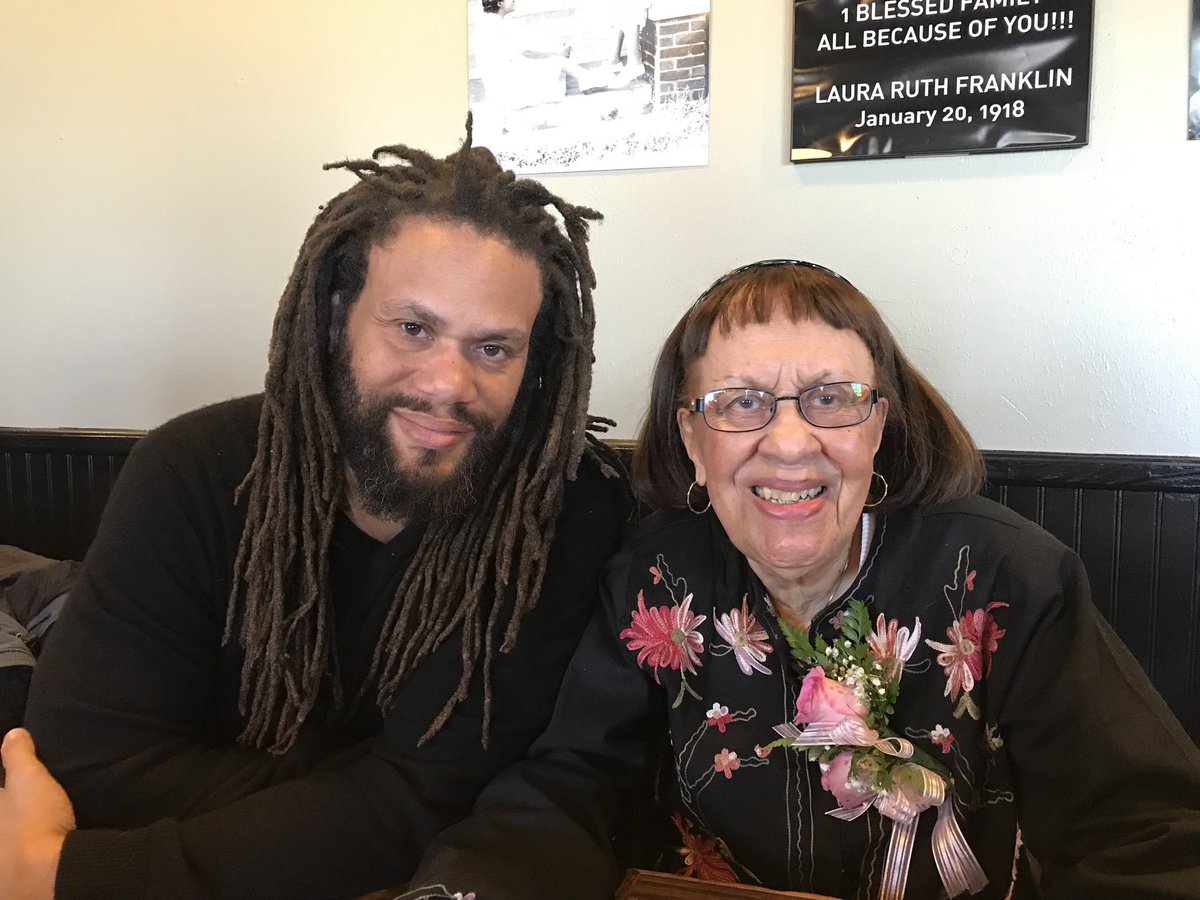 At the time women were expected to leave work when they fell pregnant and to get a credit card required her husband's signature. She went on to become the assistant principal of a public high school in Chicago.
Franklin said she never really thought she would ever see a woman elected to such a high level in office and said she was misty-eyed watching Harris get sworn in as vice president.
"I don't know that I ever really thought that it would happen, I'm just so glad it did and I am so glad she's there," she said. "It just never occurred to me, because things had been so rough years ago."
Her daughter Kathleen said she was glad her children now had these role models to aspire to.
"They will never know that there wasn't a Black president, and they will never know that there wasn't a female vice president and Black vice president," she said. "Someone who looks like them; that's so huge."
Franklin added: "It's one of those things that dreams are made of."
This woman is such an inspiration and has helped pave the way for something as awe-inspiring as Kamala Harris being sworn in as Vice President of the United States.
Help us wish this amazing woman a Happy Birthday by sharing this story.