Despite the fact conspiracy theorists believe it will one day signal our species' downfall, technology is pretty darn useful.
I'm sure the vast majority of you will agree. After all, how much easier is life now that we have computers and advanced systems to do things humans once labored and toiled over?
What's more, with every new generation we become more and more used to living with technology. Each time a child is born, they come into a world a little more advanced than it was a year before. The result is that most children are now growing up completely at home with technology that has the potential to baffle some adults.
When "Baby Gracie" headed home from his neighbor's house, he wanted to watch his favorite kids' channel. The only issue was that he couldn't remember the channel number. So he turned to technology, gifting the world an absolutely hilarious conversation in the process …
The boy, from Michigan, had been with his mom at their neighbor's house, but Gracie had decided he wanted to go home. His mom permitted him to walk across the street, telling him to turn on his favorite channel and await her return soon.
He crossed the road and got back to his own house, before realizing that he couldn't remember the number for the channel he wanted to watch. With an enterprising moment of thought, however, Gracie opted not to head back to the neighbor's house, and instead went to his own front porch.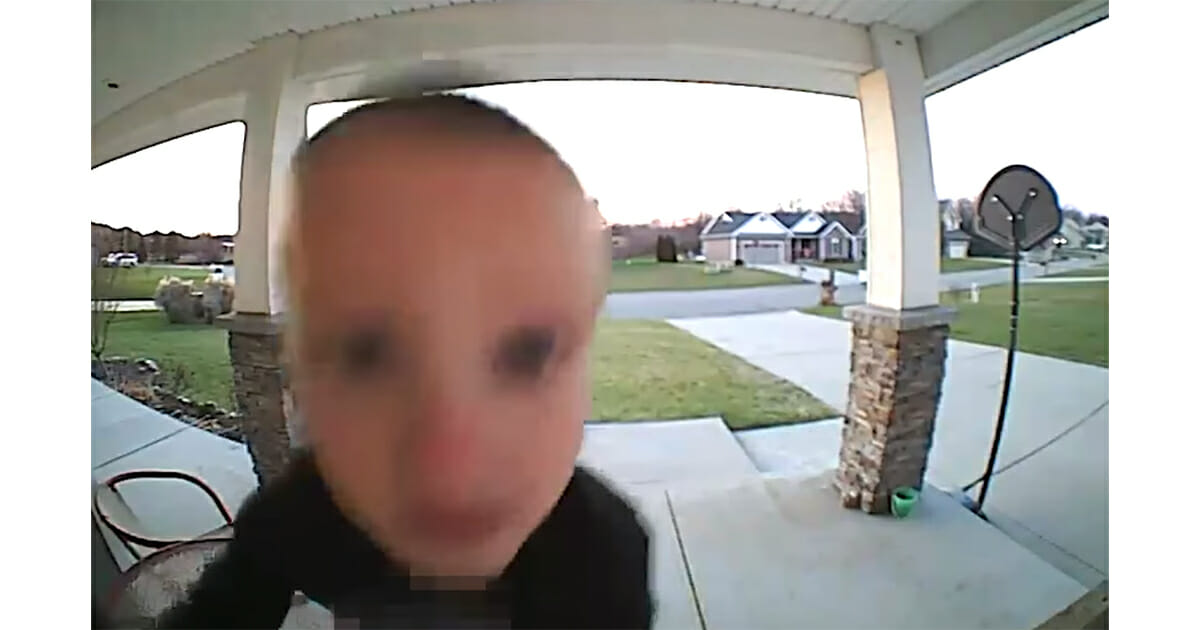 On the other end of the 'Ring doorbell' device was his father, who was soon notified by his app that motion had been detected in front of the door to the house.
What follows is Baby Gracie standing on his tiptoes and shouting "Dad? Dad" into the camera lense.
The talk
His dad hears him and a conversation is quickly struck up … one that more than sixteen million people have since been moved to fits of laughter by.
Dad: "How's it going, man?"
Gracie: "How do you turn on the kids channel? In the house. Do you know Dad?"
*Dad proceeds to tell him to press the power button on the side of the TV, only for Gracie to explain he doesn't know what number the kids channel is.
Dad: "Oh man. I think the kids channel is, maybe like 25."
Gracie: "I don't know what channel 25 looks like!"
Of course, this pushed dad beyond the point of holding in his laughter. He explained to his son that he needed to push the "two and the five" buttons. Gracie, in response, leaned up to the camera and planted several slobbery kisses of gratitude over it.
When it comes to children, their unpredictability really is a treasure to behold. What's more, it warms my heart to see the relationship between a young boy and his dad, albeit via the medium of technology!
You can watch the viral video below:
Who else thinks this is adorably cute?
If you do, share this article on Facebook and brighten someone's day!