Donald Trump has confirmed that he is "beyond seriously" considering a run for president in 2024.
As per reports, the former POTUS told Fox News on Monday that he is indeed interested in returning to the White House, though he declined to offer more details for legal reasons.
"I say this: I am looking at it very seriously, beyond seriously," Trump said, when asked about potentially re-runnning for president. "From a legal standpoint I don't want to talk about it yet."
Trump left the White House under a cloud of controversy earlier this year, having lost a hotly-contested election to Democratic rival Joe Biden.
False accusations of voter-fraud and mail-ballot rigging left a sour taste in the mouths of all those who deem democracy a crucial cornerstone of America, while Trump's inflammatory speeches indirectly led to the storming of the Capitol Building on January 6.
Yet though Trump is not, and has never been, everyone's dish of choice, he remains immensely popular within the Republican Party, and would most likely have enormous amounts of support were he to run.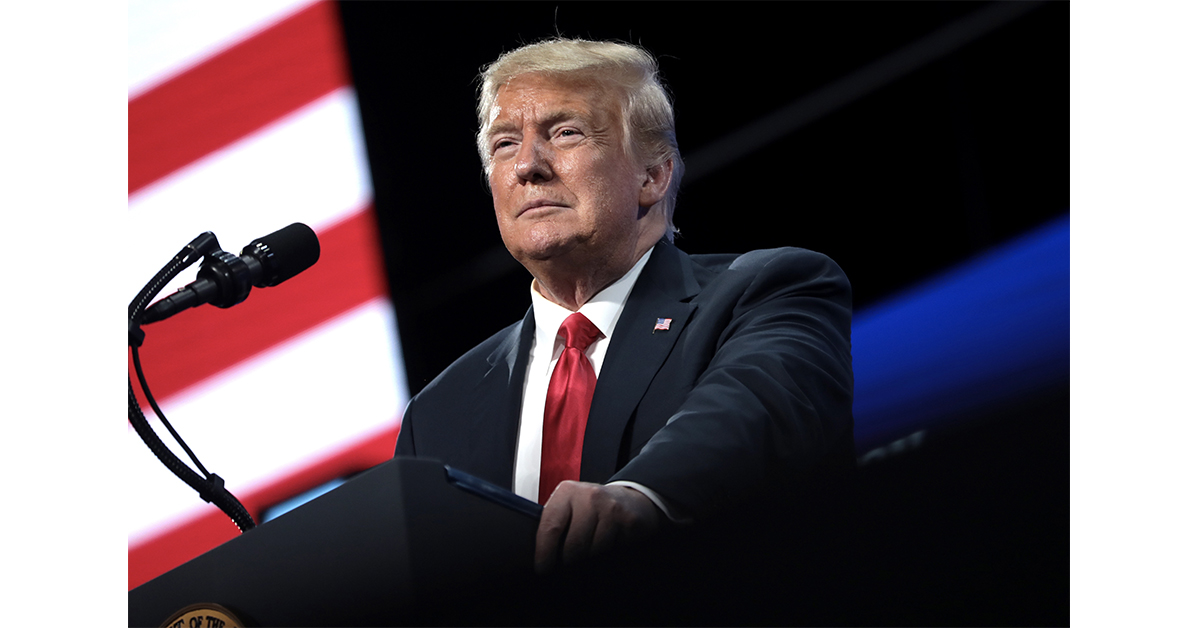 Back in February, speaking at the right-wing Conservative Political Action Conference, Trump said: "I stand before you today to declare that the incredible journey we began together four years ago is far from over."
He then also joked about maybe deciding "to beat them for a third time," referencing his previous erroneous claims that the Republicans actually won the election, and that Joe Biden is only president because he and the Democrats somehow "stole" the vote.
Senate Minority Leader Mitch McConnell, meanwhile, stated earlier this year that he would "absolutely" support Trump as the GOP candidate for 2024, despite having described the former POTUS' actions in the build up to the aforementioned Capitol insurrection in January as "practically and morally responsible".
It remains to be seen just how serious Trump is over his alleged plans to run again in 2024, but it's not all that difficult to believe he's vying to reclaim his position in the White House.
What do you think? Is Trump going to run in 2024? Should he?
Let us know your thoughts on the matter in the comments box, and share this article to help us promote healthy debate.