It would seem that Donald Trump has rather a lot of time of his hands following his departure from the White House.
The former President of the United States has been wholly silent – by his standards – since being beaten by Joe Biden in the 2020 presidential election.
Now, part of said silence was undoubtedly a part of a licking-of-the-wounds process. Having exhausted the absurd – and wholly unproven – claims regarding voter fraud and a "stolen election", Trump likely realized a period of contemplation was needed.
On top of that was the social media ban, which was of course connected to the aforesaid claims of voter fraud that pushed certain sections of his supporter base towards violence. In any case, the former POTUS was uncharacteristically quiet for a time.
And yet, those who thought Trump was simply going to fade into insignificance and let himself be consigned to history under the black cloud of a lost election and utterly ridiculous claims of cheating, clearly haven't been paying attention.
Trump is still a major force in the US political arena, and barring any unforeseen changes to the status-quo, he will almost certainly be running for president in 2024.
Trump himself has said that he will wait until the results of the 2022 midterms before deciding whether or not to run, but I think it's clear to all and sundry that he sees his true calling as running the country.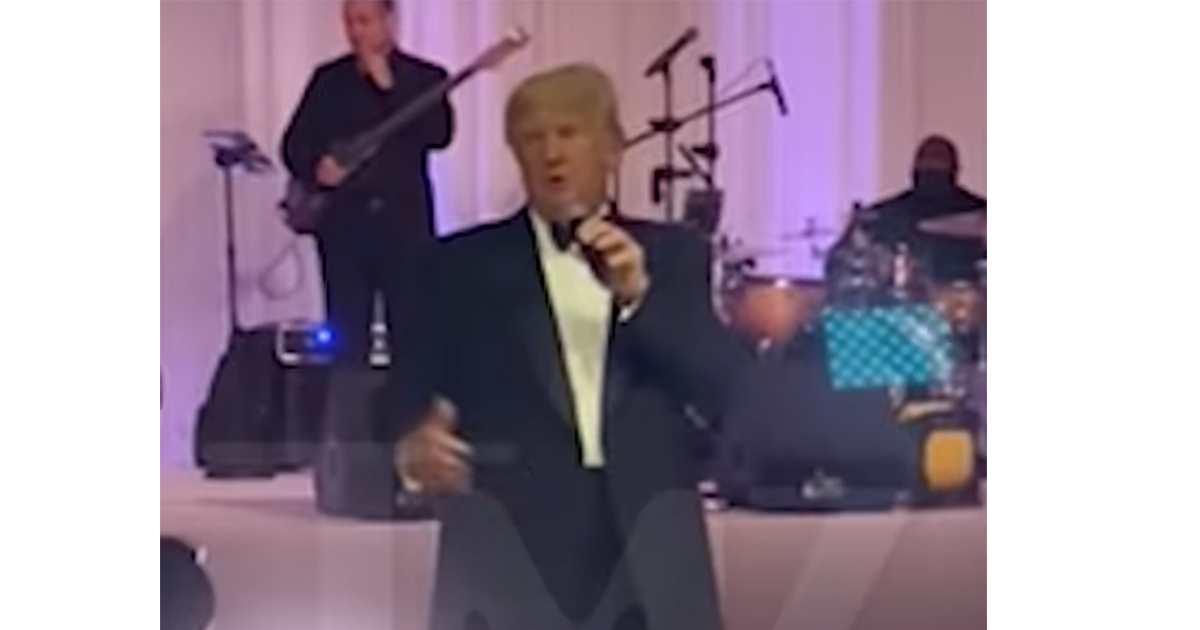 In recent weeks, the 78-year-old has been steadily ramping up his vocal activity, both calling out Meghan Markle as "trouble", and then attempting to further smear Joe Biden after the president's fall as he boarded Air Force One on Friday.
Following Biden's fall – during which he reportedly suffered no injuries – Trump went on record as saying he expected it to happen.
"I expected it, actually," Trump said in a Newsmax interview, as per the New York Post.
"When I went down the ramp at West Point, which was like a sheet of ice with no railing, no nothing — great planning — I wanted to go inch by inch because the last thing I want to do is take a tumble like Biden did. Now that tumble was terrible and it wasn't really one, it was three."
Further, footage has now emerged of Trump crashing a wedding that took place at his Mar-a-Lago resort this weekend. Not only was the former president in attendance, but he grabbed the mic and subjected the gathered attendees to a very-Trump-like series of events.
"Do you miss me yet?" Trump said early on in his speech.
"We did get 75 million votes, nobody's ever gotten that," said Trump, despite his campaign having garnered 74.2 million votes.
"They said, 'Get 66 million votes, sir, and the election's over,'" Trump said. "We got 75 million and they said… but you know, you saw what happened, 10:30 in the evening, all of a sudden I said, 'That's a strange thing, why are they closing up certain places, right?'"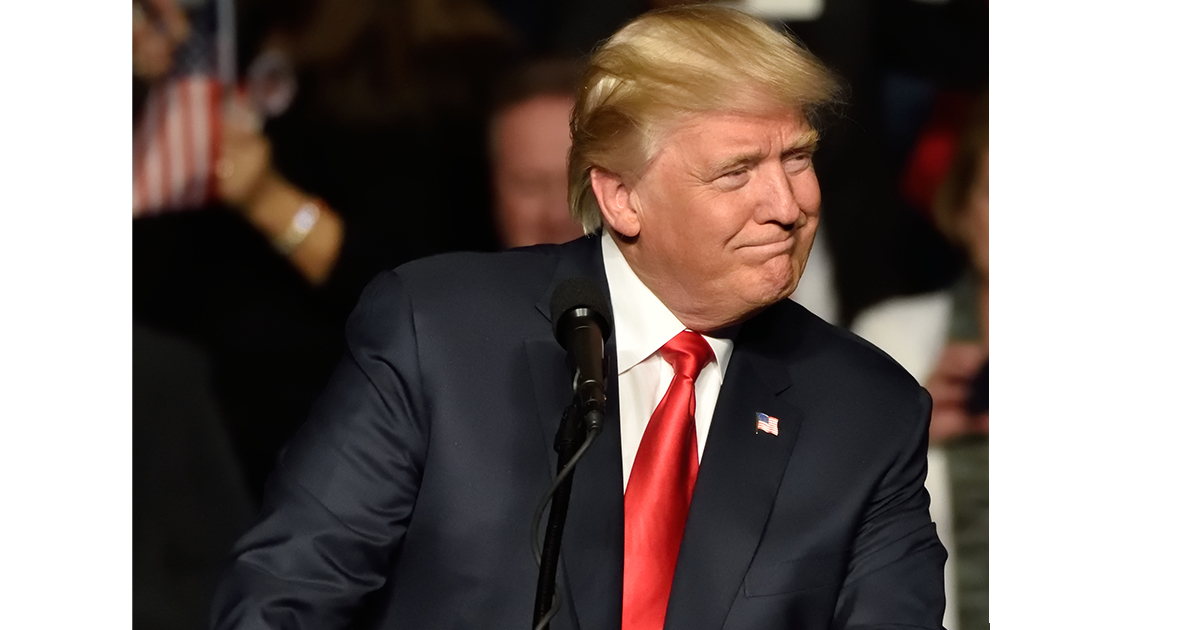 Trump then switched tact and congratulated the happy couple on their union – I mean, isn't that the entire purpose of a wedding speech? – before reverting to what he knows best and going on a tirade addressing China, Iran and the issues at the US border.
"You know, I just got, I turned off the news, I get all these flash reports, and they're telling me about the border, they're telling me about China, they're telling me about Iran — how're we doing with Iran, howdya like that?" Trump says at the start of the video.
Trump can be seen saying: "Boy, they were ready to make a deal, they would have done anything, they would have done anything, and this guy goes and drops the sanctions and then he says, 'We'd love to negotiate now,' (and Iran says), 'We're not dealing with the United States at all.' Oh, well, they don't want to deal with us."
As for the border, he continued: "The border is not good, the border is the worst anybody's ever seen it, and what you see now, multiply it times 10.
"What's happening to the kids, they're living in squalor, they are living like nobody has ever seen anybody, there's never been anything like what's, and you're gonna have hundreds, and you have it now."
Watch Trump's wedding speech here:
Do you miss Donald Trump being the President of the United States? Do you think he is going to run again in 2024?
Do let us know your thoughts and feelings in the comments box, and please share this article on Facebook to keep the debate going.