Donald Trump Jr. was deposed as part of a lawsuit regarding the alleged misuse of Trump inaugural funds, as per a new court filing.
CNN say that via a court document dated Tuesday, February 23, Washington DC Attorney General Karl Racine's office confirmed that Donald Trump Jr. was deposed on February 11.
The attorney general's office contends that the Trump Organization signed a contract with the Loews Madison hotel for a block of rooms worth $49,358.92 during the 2017 inauguration. Said invoice was reportedly then later forwarded to the Presidential Inaugural Committee, which went on to pay the bill.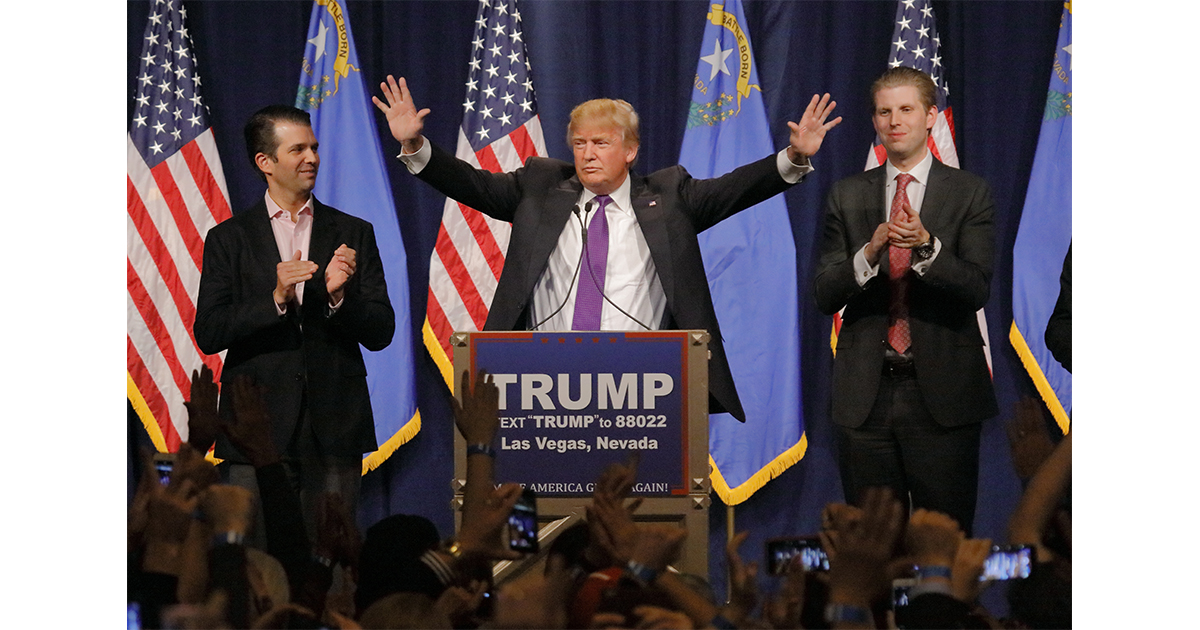 As per CNN's report, two of Donald Trump's sons, Donald Jr. and Eric, have had their names crop up in a number of investigations as the authorities turn their interest to properties they're involved in. Both Donald Jr. and Eric serve as executive vice presidents of the Trump Organization and run the real estate company day-to-day.
As well as the lawsuit from the DC attorney general, prosecutors with the Manhattan district attorney's office are also going over the Trump Organization's finances with a view to getting clarification on business units that Donald Jr. and Eric are involved in.
As per a source – cited by CNN – prosecutors are asking: "about everything under the sun about Donald, Ivanka, Don Jr and Eric, [and] Allen Weisselberg."
The DC attorney general's office, meanwhile, has asked for more time to obtain discovery materials and conduct depositions.
The office claimed it had been met with: "Repeated obstacles, including misleading testimony, a closed hotel and new information revealed after the deadline for issuing discovery requests passed on February 8."
As per the court filing, so far ten witnesses have been deposed in the ongoing case, but only three could testify about the Trump Presidential Inaugural Committee's payment of the Loews Madison invoice.
"These witnesses gave inconsistent accounts of the purpose of the contract and why the PIC agreed to pay it, and none of the witnesses gave a complete or accurate account of the circumstances surrounding the invoice," the attorney general's office wrote.
Trump Jr. said the names associated with rooms billed to the committee were "associated with the campaign or with the Trump family."
What do you think to the Trump family's time in the White House? Do you hope Donald Trump will return in four years time?
Let us know your thoughts in the comments box on Facebook, and share this article to continue the debate.