It says something about the meteoric standing of the case surrounding Kyle Rittenhouse that it's been a dominant force in headlines even in a year like 2021.
Back in August, 2020, a then-17-year-old Rittenhouse left his home in Antioch, Illinois, and drove across state lines to the city of Kenosha, Wisconsin under the pretext of protecting businesses amidst rioting following the shooting of a black man, Jacob Blake, by the police.
During the fateful night of August 25, Rittenhouse would shoot three people, killing two and wounding a third. The events prompted fresh outrage and controversy in the US, and indeed the world over – the teenager found himself at the center of a veritable storm.
Facing charges of first-degree reckless homicide and first-degree intentional homicide, amongst others – the second of those carrying a mandatory life sentence without the possibility of parole – Rittenhouse's defense centered around the idea that he acted only in self-defense.
Suffice to say, they don't make polarizing figures quite like this one.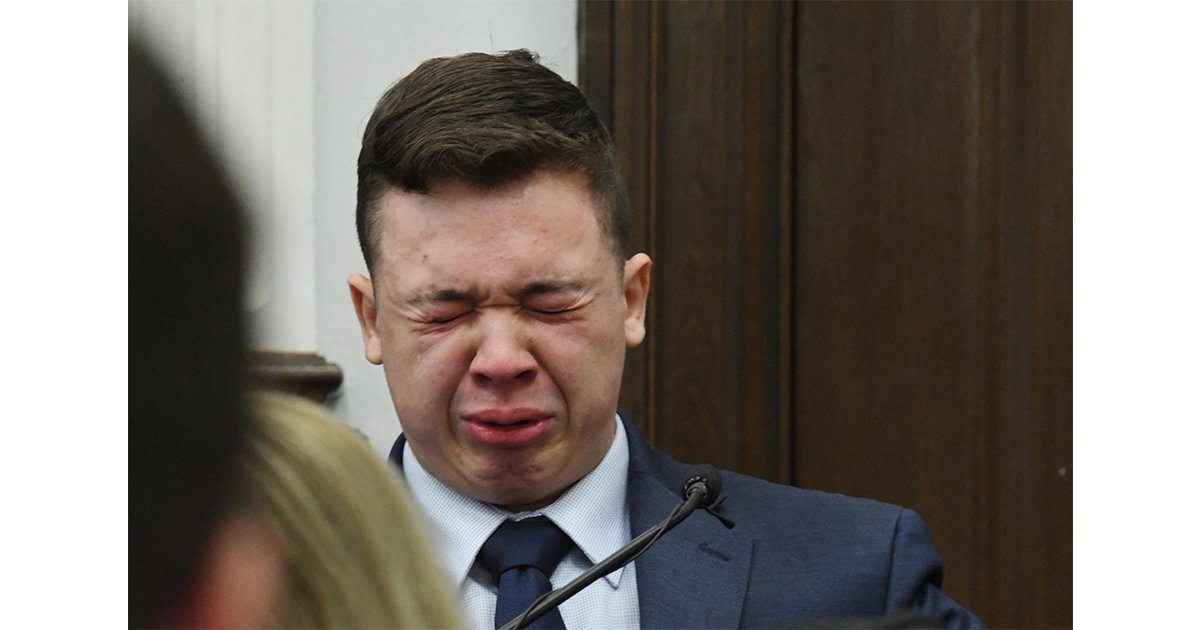 For some, Rittenhouse is a figure that represents the right for people to defend themselves by any means necessary when they believe their lives are in danger, irrespective of their own actions prior to said event.
To others, however, the teenager took on the role of rogue vigilante on the night he traveled to Kenosha.
One wouldn't be wholly wrong in interpreting the US as being almost exactly split down the middle. As per reports, a poll conducted during Rittenhouse's trial found that two-thirds of Republicans believed he should be acquitted. Conversely, three-quarters of Democrats thought he should be convicted.
Last week, Rittenhouse was found not guilty on all charges, much to the delight of those who had backed him from the beginning, namely the legions of conservative voters and far-right extremists.
The teenager broke down in tears as his verdict was read out, and has since appeared in an interview with right-wing host Tucker Carlson, wherein he painted himself as a victim.
"It wasn't Kyle Rittenhouse on trial in Wisconsin; it was the right of self-defense on trial" Rittenhouse told Tucker.
He later added: "I believe there needs to be change.
"I believe there's a lot of prosecutorial misconduct — not just in my case, but in other cases. And it's just amazing to see how much a prosecutor can take advantage of somebody. If they did this to me, imagine what they could have done to a person of color who doesn't maybe have the resources I do or isn't widely publicized, like my case."
The interview with Tucker – known for consistently stoking the fires of division and hate – was yet another dish received differently depending on the political allegiances of those who struggled it down.
It makes perfect sense, then, that the next stop on Rittenhouse's post-acquittal tour was a meeting with the king of quarrel himself: Donald Trump.
Perhaps it should come as no great surprise that Rittenhouse and Trump found themselves in the same room less than one week after the former dodged life-time imprisonment.
For his part, Trump appeared to take Rittenhouse's side from the very earliest of beginnings.
"He was trying to get away from them, I guess, it looks like," then-President Trump said six days after the shooting in 2020.
"I guess he was in very big trouble. He probably would have been killed."
As per reports, Rittenhouse traveled down to Florida in the days after he was found not guilty, and took the time out of his no doubt busy schedule to meet with Trump at the Mar-a-Lago resort, where Trump has been licking his festering wounds since losing the election to Joe Biden.
Trump later took part in an hour-long interview with Fox News' Sean Hannity, where he discussed his meeting with Rittenhouse and his mother.
The former President said: "Kyle, I got to know him a little bit. He called.
"He wanted to know if he could come over and say hello because he was a fan, unlike the other guy."
Speaking of the charges Rittenhouse faced for the killings of Joseph Rosenbaum, 36, and Anthony Huber, 26, as well as the maiming of 27-year-old Gaige Grosskreutz, Trump said he believed the 18-year-old had been treated unfairly.
"He should never have been put through that," Trump opined.
"That was prosecutorial misconduct."
He went on to describe Rittenhouse as a "really nice young man" after their chat.
What do you think about the case of Kyle Rittenhouse?
Should he have been put on trial in the first place? Do you think the jury reached the right verdict?
Let us know your thoughts and feelings in the comments box beneath this article on Facebook. Meanwhile, share this story on social media so that your friends and family can be equally informed.