Donald Trump might not be everyone's cup of coffee, but I'd be remiss in my duties if I didn't acknowledge that he still has a great many followers and admirers.
That includes admirers overseas, if reports are to be believed, as Trump has been nominated for the prestigious Nobel Peace Prize this year.
As per Euro News, Jaak Madison, a member of Estonian right-wing populist party EKRE, defended his decision to nominate Trump on Facebook, saying that the former POTUS had contributed to ensuring stability in the Middle East.
The MEP cited his nomination application on Facebook, stating: "Donald Trump is the first president of the United States in the last thirty years, whose office the country has not started any war.
"In addition, several peace agreements have been made under his leadership in the Middle East, which has helped ensure stability in the region and peace."
Madison said he had submitted his application "exactly two hours" before the January 31 deadline.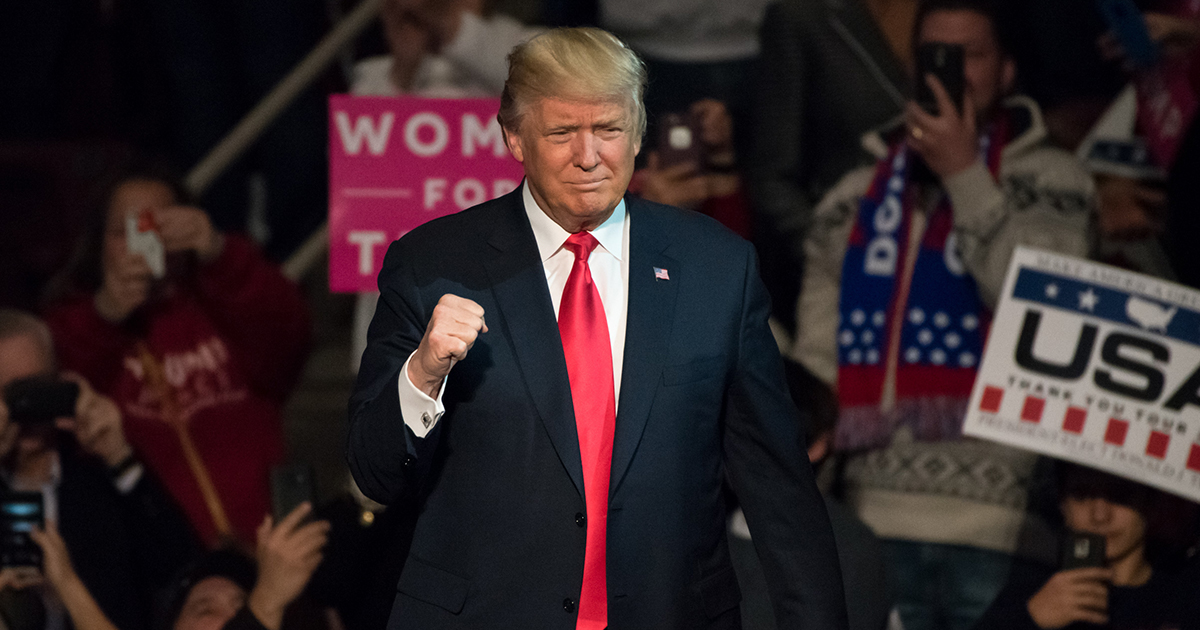 To some, the idea of Trump even being nominated for the Nobel Peace Prize – let's face it, it's a pretty big deal – will come as a shock akin to getting a bucket of icy water in the face.
The foundation's website, though, explains that lawmakers currently serving in a national legislature can nominate anyone for the Prize.
Jaak said: "I'm definitely not the only one who nominated this candidate, but as we know, the more applicants, the more likely success is. Let's see who gets the Nobel Peace Prize."
Indeed, Jaak isn't the only one to have put Trump forward. In September of last year, a Norwegian lawmaker also made headlines after nominating Trump to the Norwegian Nobel Committee.
Trump's son-in-law, Jared Kushner, also finds himself inexplicably nominated for the Nobel Peace Prize this year, after being put forward by lawyer Alan Dershowitz for his part in negotiating four normalization deals between Israel and the United Arab Emirates, Bahrain, Sudan and Morocco.
What do you think do the nominations? Are you surprised Trump and Kushner were both put forward?
Do you think Trump deserves to take home the Nobel Peace Prize? Let us know your thoughts in the comments box.
Meanwhile, share this article on Facebook and help us keep the debate going.