Donald Trump might have massively split opinion during his four years in the White House, but there are those out there who will support him to the bitter end.
Perhaps somewhat unsurprisingly, that includes members of his inner-family, who pretty much all had roles to play in the 45th administration of the United States.
Trump's eldest three children, Donald Jr., Ivanka, and Eric, were all extremely vocal with support of their father, from the early days when his intentions to run for president were made clear all the way through to his acrimonious exit on the day his successor, Joe Biden, was sworn in.
Now, whilst nobody's going to claim that Donald Trump was everyone's cup of tea, his kids have stuck to their guns and told anyone who will listen that their dad did a swell job during his four-year term.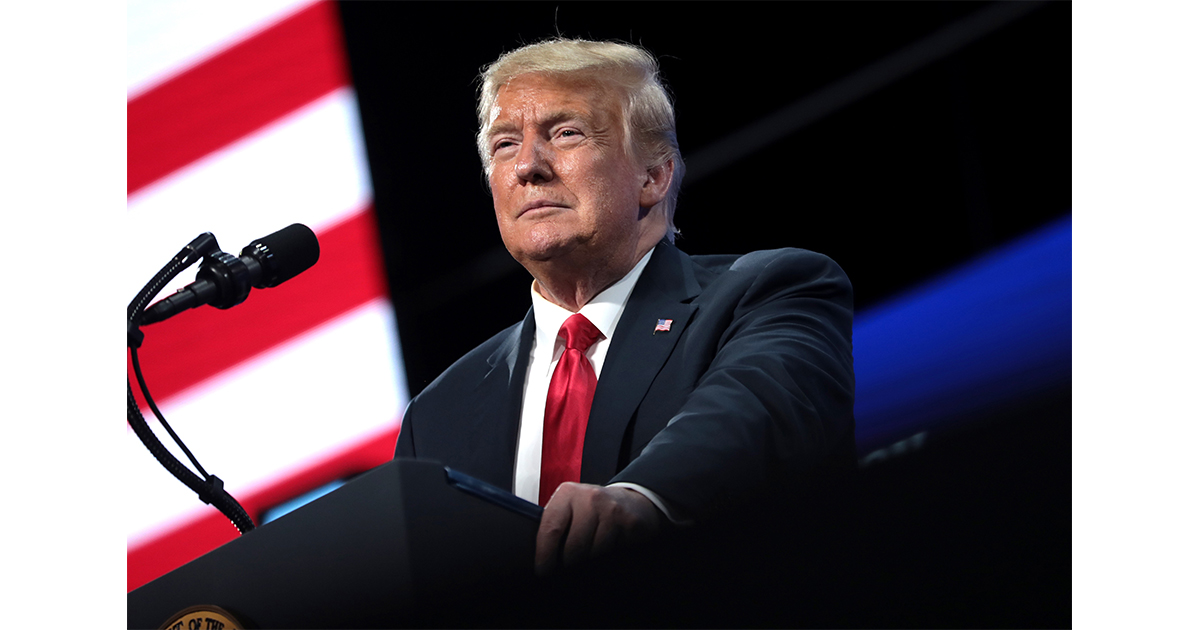 Of course, there are a great deal of people out there who think the exact opposite of that statement, but blood runs thicker than water, right?
In any case, it's Eric Trump who's found his way into international headlines of late, after claiming his father was the most beloved political figure in history.
No, this isn't mere speculation or make believe; he did actually say that.
His comments come with his father still under the dark cloud of a second impeachment. House Democrats have pushed for Donald Trump to be punished for his perceived role in the Capitol riots that took place on January 6.
At the time of writing, Trump is preparing for his impeachment trial, and stands charged with 'incitement to insurrection'.
And yet, to hear Eric tell it, the whole thing is an unjust witch-hunt fueled by those who simply want to see Donald Trump fail.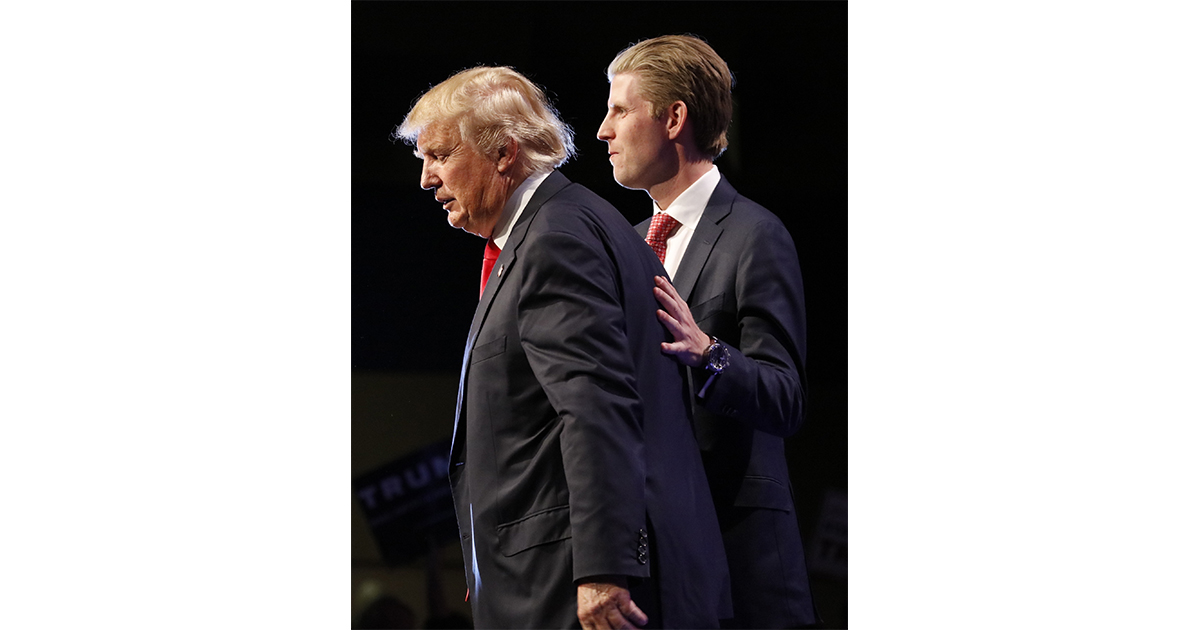 Whilst on Fox News with renowned pro-Trump commentator Sean Hannity, Donald's third child was passionate while speaking in his defense.
Rejecting claims that the former POTUS had any role in the controversy that took place on Capitol Hill, Eric instead turned the guns on the Democrats.
"They tried to manufacture everything under the sun against my father, against all of us. They do it every single day," he raged.
"They continue to do it. Even when he's a private citizen, they're still trying to impeach him."
He continued that: "They" (the Democrats) want to "tar and feather the man. They know he did a great job for this nation. They know that there's never been a more beloved political figure in our country's history."
Naturally, it's the last few words that have risen to the surface with regards the cup of controversy. Eric Trump defending his father is neither a surprise nor really that outlandish, but to label Donald Trump the most beloved political figure in America's history is a stretch beyond the pail.
Not to mention the fact that it couldn't be further from the truth, statistically speaking.
As per reports, Trump ended his one-term presidency with a 34% approval rating with some pollsters, while Gallup had him down as managing a lowly average of just 41% during his time in the White House.
Further, Trump also became the first president since before World War Two not to manage an average rating of over 50%.
The former POTUS himself backed a retreat via Air Force One to his Mar-a-Lago resort in Florida on the day of Biden's inauguration, where he's been licking his wounds and plotting for the future, while at the same time trying to prepare for the aforementioned impeachment trial.
Trump's social media channels all remain dark, and he's taken heavy flack from several quarters – nothing new there. Yet he remains an immensely popular figure within the GOP, with some speculation even insisting that he will run again for president in 2024.
His children, meanwhile, face adjusting to life without the bonus of being able to call their father the most powerful man in the world.
For his part, Eric recently took the time to hit out at Scotland after The Scottish Green Party attempted to probe the Trump family golf courses in the country under an unexplained wealth order.
Said order was rejected, but left Eric with a chip on his shoulder.
"At a critical time when politicians should be focused on saving lives and reopening businesses in Scotland, they are focused on advancing their personal agendas," he said.
"The Trump Organisation has invested hundreds of millions of dollars into the Scottish economy, rescued Turnberry, and rebuilt it into one of the finest resorts anywhere in the world.
"In both Aberdeen and Turnberry, the Trump Organisation has created thousands of jobs and has made an overwhelming contribution to the leisure and tourism industry."
What do you think about Eric Trump's comments? Will his father go down as one of the most – or, dare I say it, the most – beloved political figure in the history of the United States?
Do you think Donald Trump should run again for president in four years?
Let us know all your thoughts in the comment box on Facebook – we always encourage healthy, clean debate!
Meanwhile, share this article if you're a Trump supporter and proud!