Along with most of the other Trump children, Eric Trump landed a rather big role in his father's administration after he got the top job at the White House.
However, Eric's life wasn't always so easy, nor was his relationship with his father so tight. In fact, his early years included his parents getting a divorce and his mother getting custody of him.
These days, Eric Trump has a major role in the Trump organization, and has a family of his own to take care of. Now, he's discussed his childhood at length, and just what it was like to be raised by Donald Trump. Here's all you need to know about Eric Trump!
Who is Eric Trump?
Eric Trump might not be the first that comes to mind when thinking about Donald Trump's children, but he's been every bit as successful in his professional career as the others have.
With high standards running in the Trump family, Eric and his siblings attended prestigious schools, and then went on to forge their own careers within the mighty Trump empire. At the time of writing, Eric stands on the brink of perhaps becoming one of the mightiest family members, as he's the Executive Vice President of the Trump organization.
But what has Eric Trump's life been like? And how did he manage to climb to the very top of the Trump organization before even his 25th birthday?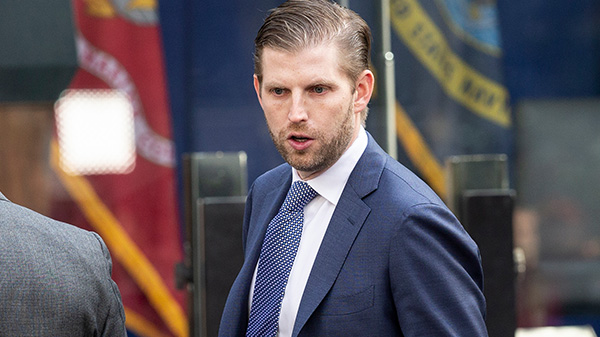 Eric Trump was born on January 6, 1984. He is President Donald Trump and Ivana Trump's third child, and grew up together with siblings Ivanka and Donald Trump Jr.
Eric Trump – childhood
Eric was only eight years old when his parents went through a "messy divorce", and it wasn't an easy time for him.
The divorce between Ivana and Donald Trump included a 13-month long legal battle over the financial settlement. In the end, Ivana was granted a divorce on the grounds of "cruel and inhumane treatment", and ended up getting a $25-million payout, $10 million of which was in cash. She also got custody of the three children, though Donald remained a part of their lives.
"I maybe never really put two and two together, but that's probably when we first started getting a little bit of the limelight, some of the attention, and I had to learn to not care," Eric Trump told Fox.
Despite the very tough and public split, which became a sought-after subject of the tabloid press, Eric says his mother was very supportive of his father's future, especially the presidency.
"What's most interesting is, if you think about this relationship is, you had two people, they broke up, they went their separate ways, very sloppy divorce covered by everybody around the world," Eric said.
"If you ask her about him, she will say he's the greatest president, and that says a lot coming from an ex-wife, especially in light of a very tough and very public divorce."
Donald Trump as a father
In her memoir Raising Trump, Ivana wrote about the children's upbringing. She worked hard at the same time as raising the Trump brood, and her resume speaks for itself.
Ivana Trump was – during the couple's 14-year marriage – designer of the interiors at the Grand Hyatt Hotel and Trump Tower, as well as president and CEO of Trump Castle and also president and CEO of the Plaza Hotel.
"No matter how busy I was, I had breakfast with my children every day. I sat with them at dinner every night and helped them with their homework (I loved algebra) before going out in a Versace gown to a rubber-chicken charity event," Ivana writes.
"The kids and I celebrated, traveled, and grieved together. Our bond was, and is, our most valuable possession."
So exactly how much was Donald Trump involved in raising Eric and his siblings? According to Eric himself, his father was "unconventional", but "incredible".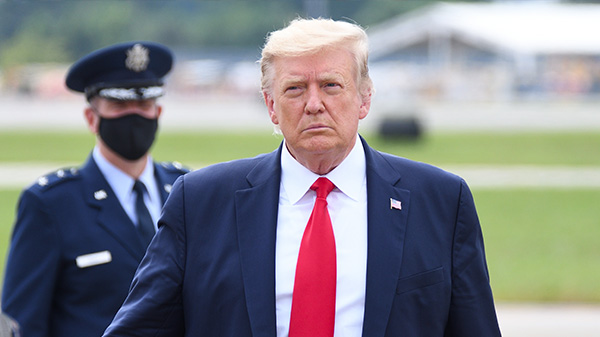 "He was less the 'Let's go out in the yard and play ball' parent, but he was much more the 'Let's go walk construction sites of these 70 story towers flying up," Eric Trump recalled.
"He was always diciplined"
"But he was also strict," he told Fox. "You had to do well in school. Every day I left, I was six years old, he would say 'no drinking, no drugs, no smoking.' That's who he was. He was always so disciplined, but at the same time he gave us enough latitude when we were young professionals to spread our wings a little bit and learn."
According to Ivana however, she was the one responsible for the kids having a great childhood, and them being raised with the right values and morals.
She says that she made all the decisions about their education, travels, allowances and child care.
"I believe the credit for raising such great kids belongs to me. I was in charge of raising our children before our divorce, and I had sole custody of them after the split," she wrote in her memoir.
"When each one finished college, I said to my ex-husband, "Here is the finished product. Now it's your turn."
Eric Trump grew up in New York City and attended the Trinity School. He spent a lot of time together with his siblings, and during the summers, they often went to Czechoslovakia to visit his maternal grandparents.
Pushed Eric in ski slope
The three children were close during their youth, and all agree that there was a lot of sibling rivalry.
"We were sort of bred to be competitive," Ivanka told New York Magazine. "Dad encourages it. I remember skiing with him and we were racing. I was ahead, and he reached his ski pole out and pulled me back."
Eric added: "He would try to push me over, just so he could beat his 10-year-old son down the mountain."
Following his parents' divorce, Eric stayed with his mother in New York. At the same time as they didn't like their parents splitting up, Eric thinks that it cemented a deeper bond between the siblings.
When all three children later went to boarding school, Eric was sent to the Hill School in Pottstown, Pennsylvania in 1997.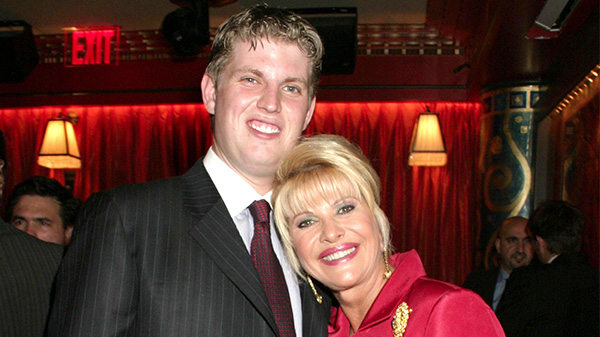 Trumps reportedly have a tradition of attending the University of Pennsylvania – where Donald himself attended. Eric instead went his own way, transferring to Georgetown University in Washington DC.
At the same time as he was studying, he worked on several of his father's construction sites during summer.
Eric Trump – work
It was pretty much already determined that Eric was going to enter the Trump empire following his graduation in 2006. He got a degree in finance and management, with honors, and following his graduation, he started his climb up the Trump ladder. Soon after joining the Trump empire, he made began to make a big impact.
Eric was made Executive Vice President of the Trump organization, in charge of development and acquisitions. He started out by expanding the Trump Golf resorts from 3 to 19, as well as expanding the company's real estate portfolio.
The same year, the Trump Hotels chain was established through eleven properties through the world; Chicago, New York, Las Vegas, Hawaii, Miami, Vancouver, Ireland, Virginia, Scotland and Washington D.C. Eric had a big hand in it.
His success within the Trump organization was well-recognized. Eric Trump was named among Forbes' top "30 under 30" in real estate in 2012.
Besides running the Trump empire, Eric is also big on charity. In 2007, he started "The Eric Trump Foundation". 10 years later, the nonprofit charity had raised around $16 million for child cancer research at the St. Jude Children's Hospital.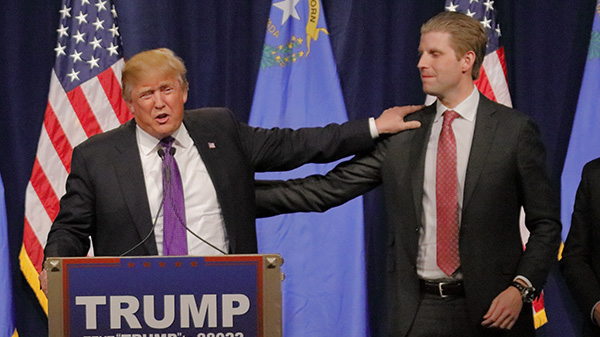 In a longer profile done by Eric's former classmate and journalist Frank Runyeon, several of Eric's old classmates said he was a great guy to hang out with in school.
Criticized by classmates
Frank described him as as an "earnest and awkward, goofy and unpretentious, gracious and sweet-spirited".
He also had a talent for woodworking, and was even named the "biggest mooch" in a yearbook. Now, though, several of his old classmates hardly recognize him, and they've gone on record to say that he's become just like his father. That's something Eric's wife Lara deeply disagrees with.
"Unfortunately politics divide a lot of people. I have it in my own life," Lara said.
"Eric is always going to be a loyal person to his dad and truly believes what his dad is doing for this country. If people don't agree with him, I can see how they think he's changed, but Eric hasn't changed from the guy I met nine and a half years ago, to the guy I married almost three years ago – he's still the same humble, kind person."
So how did Lara and Eric meet? When appearing on Fox & Friends, the couple described their first meeting while out on the town in New York City in 2008.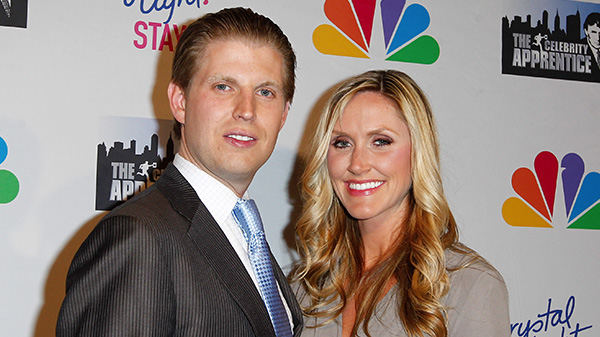 "We were both out one night with friends and being, probably, the two tallest people in the room was really helpful," Lara Trump, formerly Lara Yunaska, said.
"I think we spotted each other across the room. I was immediately intrigued, and hopefully Eric felt the same way."
Eric Trump's wife Lara
Even though the two grew on each other on that night, it was three months before they actually started dating. Eric said he fell for her "southern charm." For her part, Lara didn't have high hopes at first.
"I was sort of expecting it to be a bad date," Lara told StarNews.
"I was like, 'This guy must be sort of what you would expect from a rich guy's son. I'll just go out with him to say I did.' But it ended up being the best date I've ever been on."
Meeting your in-laws for the first time really can be a nervous experience. And for Lara, it was exactly that. While attending the U.S. Open in 2008, she met Donald Trump and Eric's step mother, Melania, for the first time. Prior to the event, she didn't even know that they would be there.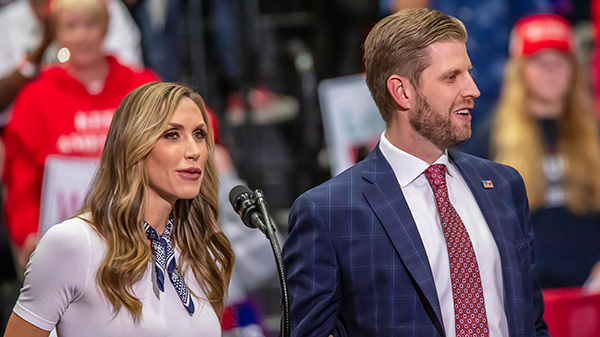 At first, she didn't know what to do. But Donald Trump offered her an ice cream, and everything was great.
"I kind of loved it," Lara told StarNews. "This was normal. This is what people do. There was no grilling, not a ton of questions. Just nice hellos and ice cream."
Who is Lara Trump?
She added: "I'm a girl from North Carolina who really has no business even being involved with this family. But I just so happened to fall in love with a guy, we clicked and it worked." She added, "I feel totally at home with Eric's family, which is more than some people can say about their in-laws."
After dating for five years, Eric and Lara tied the knot in 2014 at the Mar-a-Lago resort in Florida. In September of 2017, the couple's first child, Eric "Luke" Trump, was born. Two years later, they welcomed daughter Carolina Dorothy Trump.
Lara was born in Wrightsville Beach, North Carolina, and later on graduated from North Carolina State with a communications degree. She moved to New York to attend the French Culinary Institute, after which she worked as a chef, while also running her own cake business, Lara Lea Confections.
Following her stint in the culinary business, she got into TV production via working as an associate producer for the news program Inside Edition.
Running for U.S Senate?
In November of last year, The New York Times reported that Lara told associates she is considering a run for the U.S. Senate to represent North Carolina in 2022.
During her father-in-law's presidency, Lara did plenty of things to assist the president, and also helped with Trump's reelection campaign.
Eric Trump, his wife Lara and the children usually split their time between their home in Westchester and their apartment in the Trump Parc East building located on Central Park South, New York City.
Eric Trump has truly made a name for himself as the Executive Vice President of the Trump organization. We'll see what the future holds, but perhaps he will be the next Trump to run for president?
Do you think Eric Trump would become a good president? Let us know your thoughts in the comment section and share this article on Facebook!