A teen from Georgia has been sentenced to four months in prison after breaking COVID-19 protocols in order to see her boyfriend.
As per reports, 18-year-old Skylar Mack had flown to Grand Cayman on November 27 in order to visit boyfriend Vanjae Ramgeet, 24, who was taking part in a jet ski competition.
Skylar tested negative for coronavirus upon arrival, but failed to complete her 14-day mandatory isolation period, that as per a Cayman Islands government press release.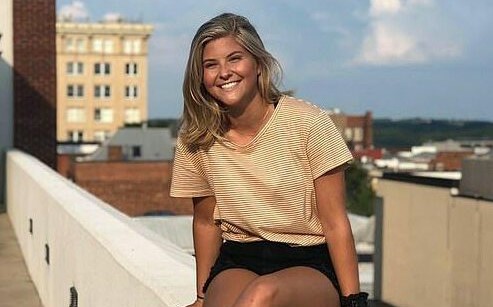 Attorney Jonathon Hughes told BuzzFeed that the teenager had been given a geofencing wristband and a mobile phone to track her movements during the scheduled isolation period. She also signed papers forbidding her from leaving her apartment complex.
Two days later, however, Skylar broke quarantine protocol and removed her wristband so she could watch her boyfriend compete in the jet skiing competition. There, she mingled with other spectators for seven hours before being spotted by organizers of the event, who called the police.
Skylar and Vanjae were then transported to a government quarantine facility.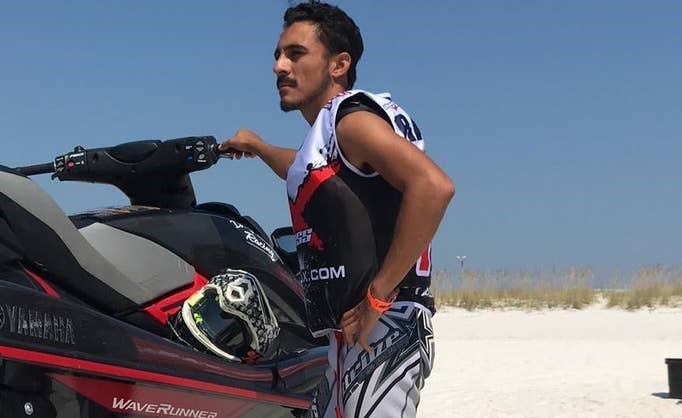 The pair were both initially sentenced to 40 hours of community service and slapped with a $2,600 fine. Patrick Moran, Cayman Islands director of public prosecutions, however, sought a sterner punishment.
During an appeal hearing, he said: "When it comes to a matter of deterrence, the sentence imposed [is] likely to have little to no effect on other like-minded individuals."
It would appear his words had some sway on Grand Court Justice Roger Chapple, who then – citing Skylar and Vanjae's "selfishness and arrogance" – sentenced the couple to four months behind bars.
He said Vanjae should have known better, and also described Skylar's actions as "entirely deliberate and planned, as evidenced by her desire to switch her wristband the day before to a looser one that she was then able to remove."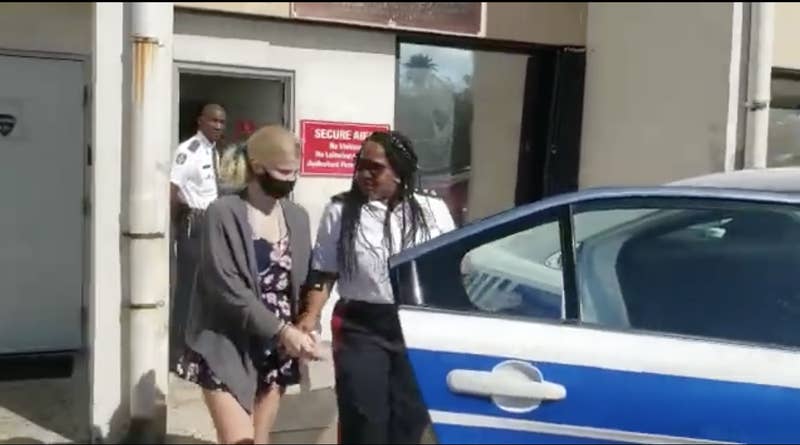 In a letter published by the Caymanian Times, Skylar wrote:
"My actions spoke of nothing but complete disrespect by disobeying my quarantine rules. I am aware that the Cayman Islands Government has done nothing but dedicate extreme caution to combat the spread of COVID-19, for this the country and its citizens can be extremely proud; I made a mistake, and words cannot express how sorry I am for this."
Her grandmother, Jeanne Mack, has reportedly written to President Donald Trump for help. She told the Today show: "We're not asking for her to get an exception. We're asking for her not to be the exception… she cries. She wants to come home. She knows she made a mistake. She owns up to that, but she's pretty hysterical right now."
Skylar's father, Dennis Mack, meanwhile, told CBS 46 News: "I don't know why someone is taking it so personal or [has] such a vendetta toward my daughter or toward an American 18-year-old girl who was there on a vacation and who made a mistake. It's absolutely heart-wrenching that you take someone so special… the rest of her life is getting torn away from her."
While I agree people need to learn their lesson when they've made a mistake, perhaps putting someone in prison after a first time offence of this nature is a little too far?
What do you think? Let us know your thoughts in the comments box.
Share this article to show your support for Skylar!