I don't know about you, but one of the saddest things for me is walking past a cemetery and seeing all the headstones that have been left to get so old and dirty that they no longer resemble the resting place of someone's loved one.
I mean, sooner or later, everyone's memory begins to fade, but to think that every grave left to fall into disrepair was once a living, breathing person with thoughts and wants and goals just gets me down.
Which is why I think Kelly Mulvaney, of Grand Mound, Washington, deserves high praise indeed. Back when the COVID-19 pandemic started, she found herself walking the paths at the Ground Mound Cemetery with her granddaughter, only to notice that "all the military headstones covered in mold and moss and mildew and I'm like those aren't supposed to look like that."
Inspired to make a difference, Kelly, whose own family are buried elsewhere, got her shovel and her buckets and her gloves, and began to tidy the headstones up.
"The people aren't forgotten, but sometimes the headstones get old and covered with dirt and people can't get here," she said.
Putting countless hours into her work, Kelly, dubbed as the Rochester Cemetery Cleaning Angel, washes away years of wear and tear, as well as trimming back nature where it's started to encroach on the headstones of the fallen.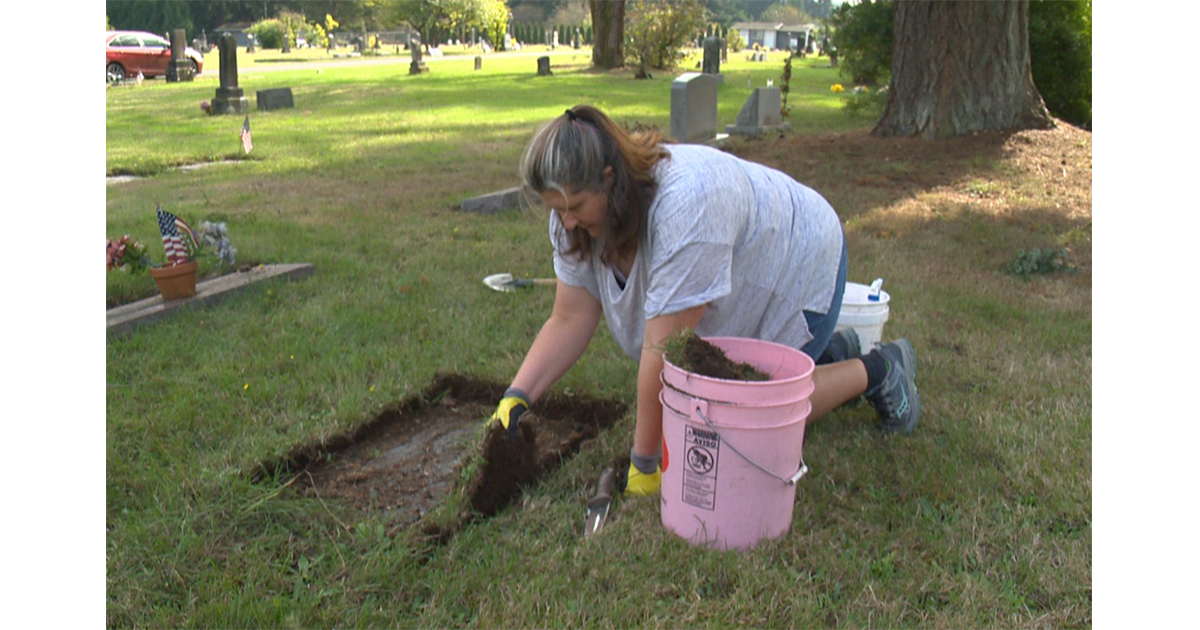 Crystal Hitchcock's mom, Vickie McKinney, is buried at the cemetery. She died in 1989 after the car she was in was hit head-on by a semi-truck.
"It's incredible the work that she (Kelly) does," Crystal said.
"I can't believe that somebody would be kind enough to do that and take so much time out of their day and their week and year and do that for somebody else that they don't even know."
As per reports, Kelly's aim is to have all of the military headstones in the cemetery done by next Memorial Day. She has a Facebook page here that you can follow to stay updated.
Such an inspiring and selfless undertaking. Thank you, Kelly, for putting others before yourself.
Share this article if you, too, think that what Kelly is doing is inspiring!