He's rose to fame as the fearsome Khal Drogo in Game of Thrones, but Jason Momoa has established a reputation for himself as a genuinely nice guy off-screen.
Not only does he come across as charming and kind-hearted whenever he appears in the media, but he also likes to protect the environment and the animals we share this planet with.
Which is why his anger was stirred when despicable footage emerged showing two men hacking off a shark's tail before throwing it back into the ocean. The clip, which has attracted heavy criticism from all quarters, was apparently captured off the coast of Greenland. The culprits could face criminal charges.
The shark in the video has since been identified as a Greenland shark, which do not attack humans and have an exceptionally long life-span (there exist conflicting reports of a Greenland shark living to 400-years-old). They are, however, registered as 'near threatened' on the conservation scale.
The appalling clip in question, which shows two fishermen cutting off the tail of a shark and then tossing it back into the sea while laughing, came to the attention of Momoa, who was incensed by what he saw.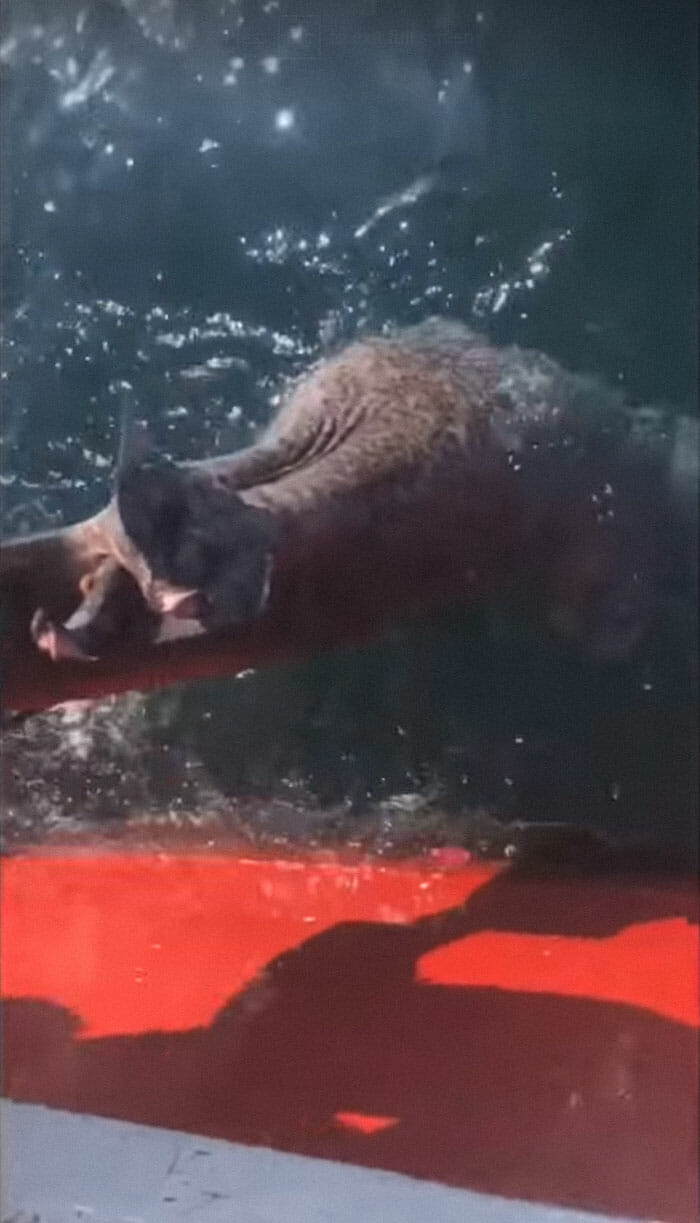 In an emotional Instagram post, Momoa, who played Aquaman in the 2018 Hollywood hit, lashed out at the men responsible, describing them as "pure evil."
"We all make mistakes but what u did was evil PURE EVIL," Momoa wrote.
"You will get what that shark got."
Backlash
The two fishermen responsible have been hit with a wave of backlash on social media, whilst they could also face legal consequences. It's believed they could receive a hefty fine and even potential jail time if found guilty under Iceland's animal cruelty laws. Sadly at this point, however, a debate has risen regarding whether or not they can even be held accountable for their crime.
Speaking to Icelandic news outlet RUV, lawyer Árni Stefán Árnasson said: "If no law covers this then they cannot be punished. This is a difficult matter because when the laws were drafted certain species of animals were excluded, including all the wild fish. So it's a gray area legally to see if this is punitive or not."
Watch the video of the incident below. WARNING, footage may be distressing to some:
In any case, we think Jason Momoa has the right of it: these men have committed a terrible, terrible crime. To mutilate an animal and then release it knowing that it's sure to die a painful death is simply beyond cruel. We can only hope the perpetrators get what they deserve.
Share this article if you agree with Jason Momoa!