The trial of Kyle Rittenhouse took an unexpected turn earlier this week when he took the stand to deliver a testimony himself as to the events of the night of August 25, 2020.
Rittenhouse rose to worldwide infamy after shooting at four people, killing two of them and wounding one, in the midst of unrest after the shooting of Jacob Blake, a 29-year-old Black man, by Kenosha police.
Video clips and images of the night in question leave Rittenhouse's culpability beyond doubt. The jury in his trial are instead left to decide whether the teenager's actions were reasonable.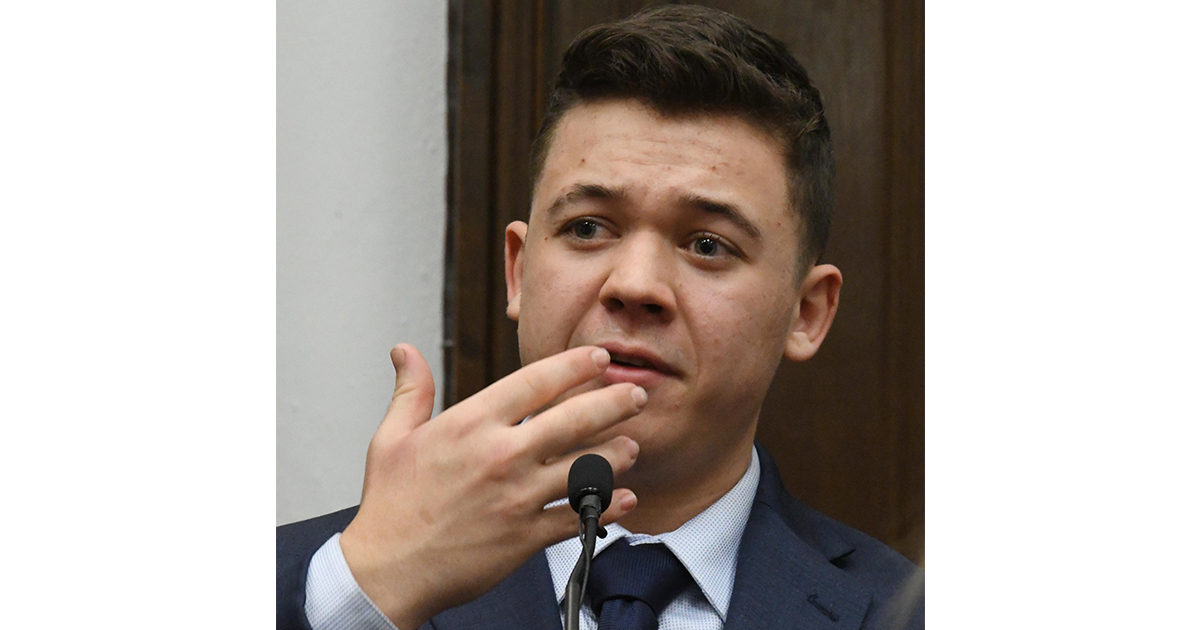 Facing charges including first-degree reckless homicide, use of a dangerous weapon, first-degree recklessly endangering safety, use of a dangerous weapon, first-degree intentional homicide, use of a dangerous weapon, and attempted-first degree intentional homicide, use of a dangerous weapon, Rittenhouse claims that he was acting purely in self-defense.
On the night of August 25, 2020, Rittenhouse, then aged 17, left his home in Antioch, Illinois and drove to Kenosha, Wisconsin, to form part of a militia who had taken it upon themselves to protect buildings and properties feared to be in the path of protests raging after the aforementioned police shooting of Jacob Blake.
Blake had been shot four times in the back by an officer after being tasered, leaving him paraylzed from the waist down.
The resulting unrest led to protests and marches further fueled by residual anger after the now-infamous slaying of George Floyd by police in Minneapolis, Minnesota in May of 2020 – just three months before the incident involving Jacob Blake.
Truly why Rittenhouse took it upon himself to cross state lines with a rifle in and insert himself into such a volatile situation, we'll never likely know. The teenager told this week how he had travelled to Kenosha on the morning of August 25 to clean graffiti from the night before. That evening, he returned to the city with a rifle and small medic kit, joining up with a group of other similarly-armed people.
As per his attorneys, Rittenhouse had specifically heard of a local Kenoshan business owner who needed help protecting his car dealership that had sustained $1.5 million in arson damage the previous night.
When the Daily Caller asked Rittenhouse why he had been there, he said: "So, people are getting injured, and our job is to protect this business. Part of my job is also to help people. If there is somebody hurt, I'm running into harm's way. That's why I have my rifle, because I have to protect myself, obviously. I also have my med kit."
In a somewhat surprising turn this week, Rittenhouse gave testimony at his own trial, which will no doubt be crucial for both the prosecution and defense.
Following the prosecution resting its case after six days and 22 witnesses, Rittenhouse took the stand for most of Wednesday. He told jurors how he is currently studying nursing at Arizona State University, how he has formerly worked as a lifeguard, and how he knows CPR and basic life support.
As for his actions on the fateful night of August 25, 2020, Rittenhouse said he had encountered one of his victims, Joseph Rosenbaum, prior to the shootings, and that the 36-year-old had threatened to kill him twice.
"Kill you claims"
According to Rittenhouse, Rosenbaum said: "If I catch any of you f**kers alone, I'll f**king kill you."
After becoming separated from the other armed citizens in his group, Rittenhouse said he walked towards a parking lot, only for Rosenbaum, who had been hiding behind a vehicle, to "ambush" him.
At this point, Rittenhouse broke down in tears before the court, then benefitting from a short break afforded by Judge Bruce Shroeder.
When he returned, he went on to state that he heard another man tell Rosenbaum to "get him and kill him". Rosenbaum is said to have chased Rittenhouse around the parking lot and threw a plastic bag at him – Rittenhouse said he thought it was a chain.
Rittenhouse told the court that he heard a shot behind him, only to turn back and find Rosenbaum coming at him with his arms out in front.
"I remember his hand on the barrel of my gun," Rittenhouse recalled. He then shot Rosenbaum four times, killing him.
In Rittenhouse's words, what ensued was him being chased by a "mob" while he sought to turn himself in to police. He claimed he had gotten light-headed and fell to the ground, where an unnamed person jumped at him and tried to kick him.
Rittenhouse fired at the person twice, because: "I thought if I were to be knocked out, he would have stomped my face in if I didn't fire."
26-year-old Anthony Huber then hit Rittenhouse with a skateboard and grabbed his gun. Rittenhouse shot him once in the chest, also killing him.
Lastly, then-26-year-old Gaige Grosskreutz lunged at him and pointed a pistol at his head, so Rittenhouse shot him as well. Grosskreutz, though injured, survived.
Rittenhouse testimony
Arguably the most pivotal admission made by Rittenhouse during his testimony was that he knew his first victim, Joseph Rosenbaum, was not armed when he shot him dead.
A visibly-shaken Rittenhouse reinforced the idea that he didn't do anything wrong in killing Rosenbaum, stating: "I didn't do anything wrong. I defended myself."
In a cross-examination that could prove key moving forward, Rittenhouse acknowledged that he knew Rosenbaum was unarmed, claiming that he had only pointed his rifle at the man as a deterrent.
"He was chasing me, I was alone, he threatened to kill me earlier that night. I didn't want to have to shoot him," Rittenhouse said. "I pointed it at him because he kept running at me and I didn't want him to chase me."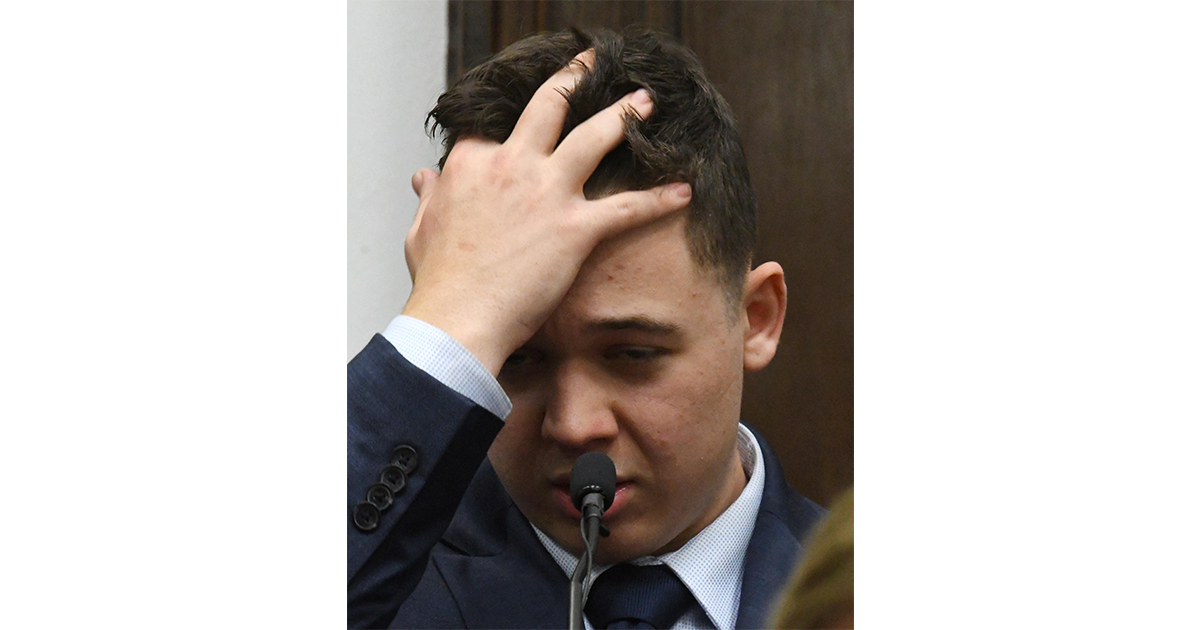 Rittenhouse added that his biggest fear was that Rosenbaum might disarm him and then use the gun to hurt others.
He said: "If I would have let Mr. Rosenbaum take my firearm from me, he would have used it and killed me with it and probably killed more people if I would have let him get my gun."
Mistrial claim
Another huge twist in the tale could yet be pending after the teenager's lawyers called for a mistrial.
A heated exchange took place between Judge Schroeder and lead prosecutor Thomas Binger yesterday (day seven of the trial) after the latter questioned Mr Rittenhouse's decision to remain silent until now, as is his right.
"That's basic law, it's been the basic law in this country for 40 years, 50 years. I have no idea why you would do something like that," Judge Schroeder said. "So I don't know what you're up to."
Schroder also accused Binger of violating pre-trial rulings on introducing evidence he had previously ruled not relevant to the trial. The evidence in question was a video recorded two weeks before the Kenosha shootings in which Mr Rittenhouse talked about shooting men he thought were shoplifting.
"Don't get brazen with me," Judge Schroeder told Binger. "You know very well that an attorney can't go into these types of areas when the judge has already ruled without asking outside the presence of the jury to do so."
Defending himself, Binger said he was merely acting in good faith, to which Schroeder replied: "When you say you were acting in good faith, I don't believe you."
The remainder of Rittenhouse's trial will certainly be watched with interest. What do you think? Was he acting in self-defense? Let us know your thoughts in the comments box.
Meanwhile, share this article on Facebook to help us in furthering the debate.