When this adorable little blonde girl walked out onto the Ukraine's Got Talent stage, the judges had no idea what to expect.
With her hair in a ponytail and sporting a blue and white dress, she commanded the attention of the whole crowd.
Everyone prepared themselves for something sweet; something fitting of a girl with such an appearance. Seconds later, they were blown away.
To say that she has a wonderful and unexpected talent is an understatement.
When the music starts, the judges look surprised as they try to figure out what the girl will sing.
There's certainly something unique in her voice, but the shock doesn't end there. Just a few seconds into her audition, the little girl's act suddenly changes completely.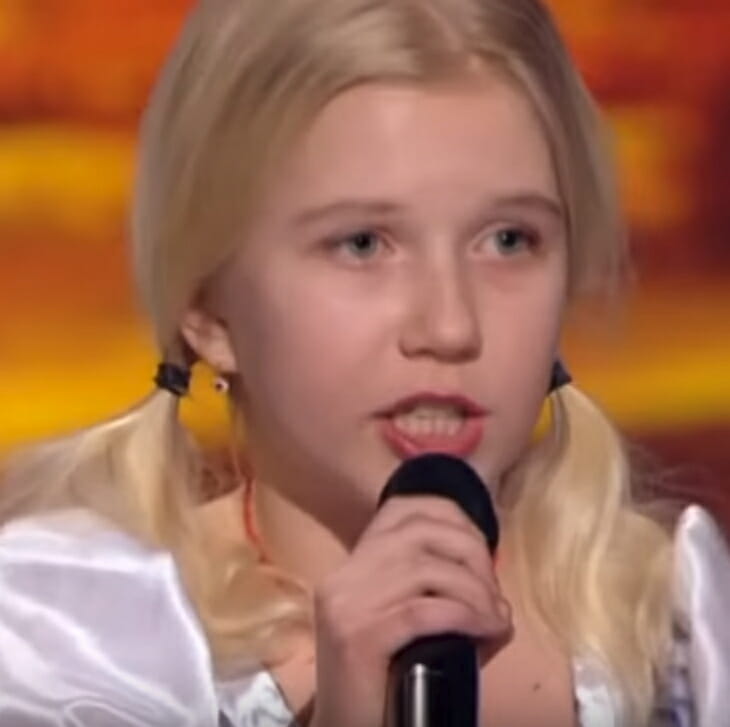 The result? Well, the reactions from the judges and crowd say it all.
Just watch below – she is absolutely incredible!
Haven't heard this for years but this brilliant! By the time she is finished, it is clear that she is an instant fan favorite. The crowd loved her rousing rendition of this popular yodeling song, as did the panel of judges. Absolutely glittering young girl & with an amazing talent.
Yodelling as simply as this girl does is far from easy. It's not difficult to see why people are so impressed with the talent!
Did you like this unusual audition? If so, please SHARE this article so that more people can see it.