If you're anything like me, one small consolation of living during a pandemic-enforced lockdown is that you can drink wine … lots of wine.
Sure, there are those with responsibilities that prevent them from enjoying the good stuff, but the rest of us can have a glass a day and not feel bad about it. Hell, it's helping me get through everything!
With that in mind, I'd like to turn your attention to one Australian builder's project that quite literally had me smacking my lips. It involves his staircase and quite a few bottles of wine … I think you can see where I'm going with this.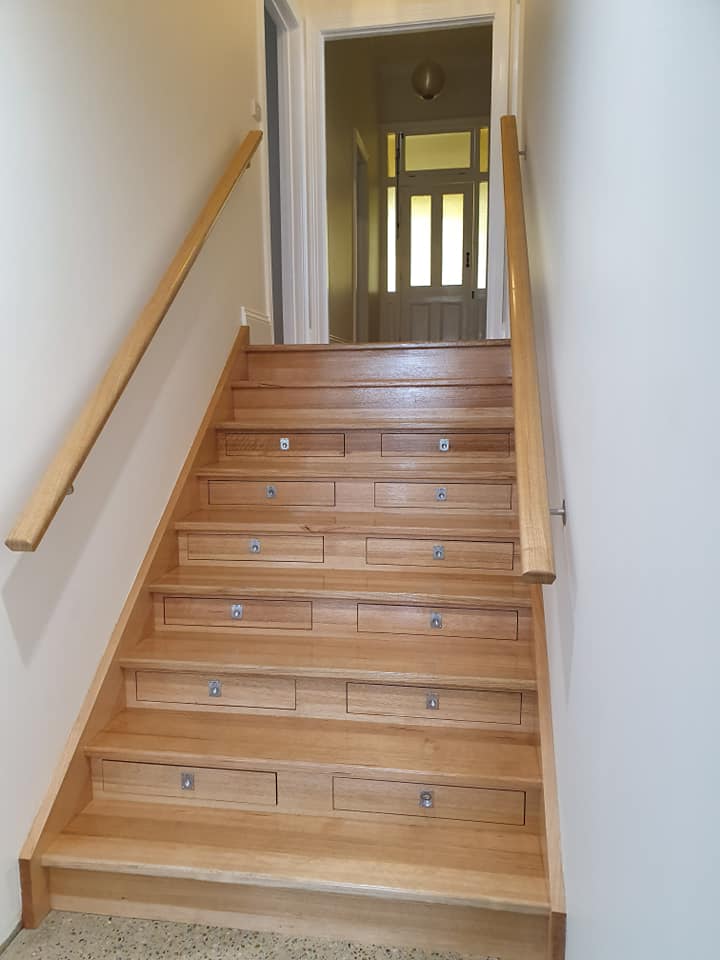 Murray Berrill, of Victoria, Australia was able to use his extra hours to transform his staircase into a wine storage unit that can hold 156 bottles of wine!
Apparently, the whole project only took Murray a week and a half to complete, with his stairs now sporting finely crafted drawers that hold wine and slide in and out with ease.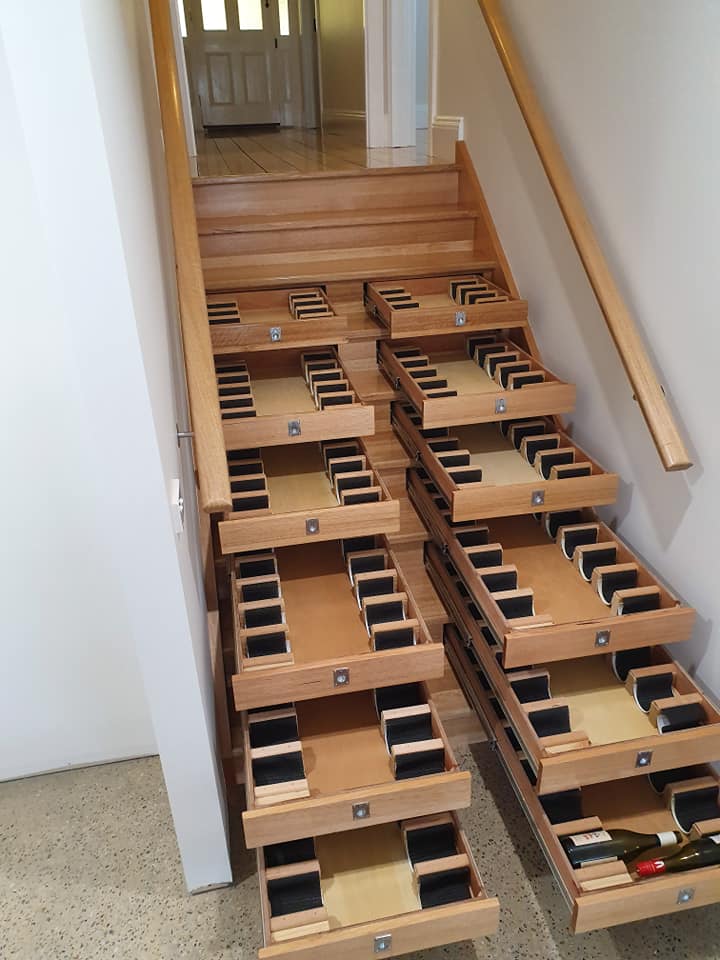 The price of the staircase refurb is estimated to stand at around $5,000. Of his work, Murray told Daily Mail Australia:
"I hate dead space when renovating a house, as you're essentially paying for nothing. So we thought of putting the wine in drawers in the staircase rather than behind it.
"The drawers are a wide width and are very strong – we spent around $500 at Bunnings just on the drawers alone. We had to work out how all the bottles were going to fit and make sure the entire design was strong enough."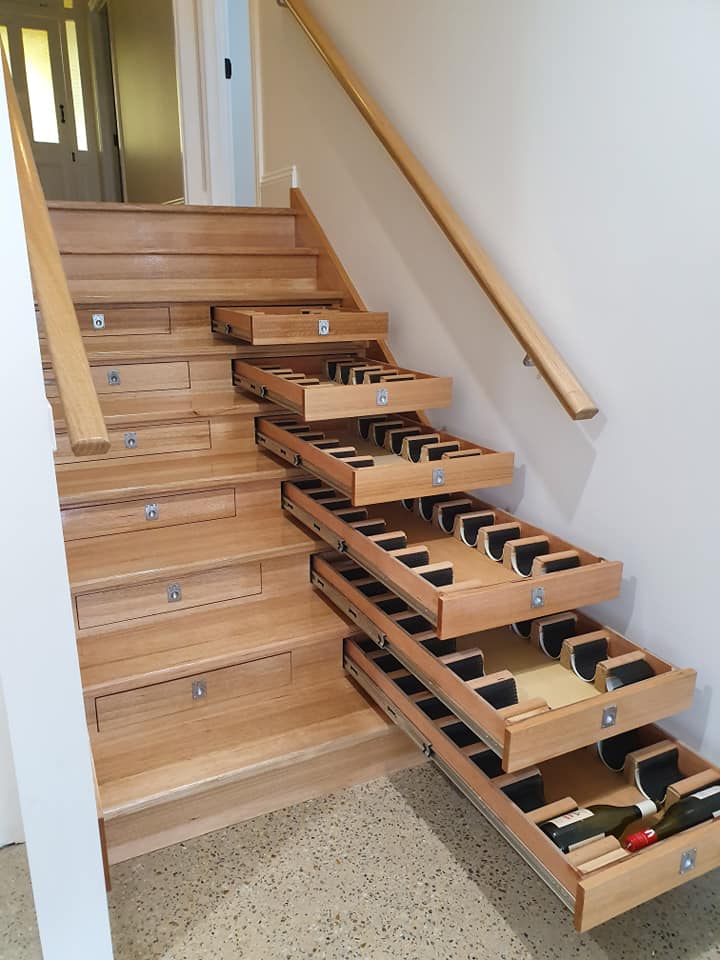 The unit includes a thermometer, so Murray can keep track of the temperature during the summer months. People on Facebook were quick to praise the design, which has gone viral in several groups.
If anyone has a spare $5,000 laying around to lend me, that would be great. Wow, Murray, you're certainly a talented craftsman.
Share this article on Facebook if you wouldn't mind having one of these in your house!