Veronica Bernal was pregnant with twins when she contracted COVID-19.
The 36-year-old from Phoenix was forced to give birth to her twin babies Manuel Jr. and Mariyah 8 weeks early on January 6 because of the virus.
"It hurts so much because there was nothing I could do,", Veronica's heartbroken husband Manuel Medina said.
Veronica already had four children, the couple share a 10 month old, when she was induced at seven months pregnant to give her and her twins a fighting chance, as per Fox11 News.
Shortly after the mom of six tested positive for COVID-19 she began to have trouble breathing. In January she had to be placed on a ventilator.
Less than three weeks after her babies were delivered she died on January 25 without saying goodbye.
"For her to be taken so quick … it's hard for me to just think of and imagine," said Manuel.
"She's never gonna get to see them grow up. She's not gonna get to be part of their lives anymore or anything because of all this."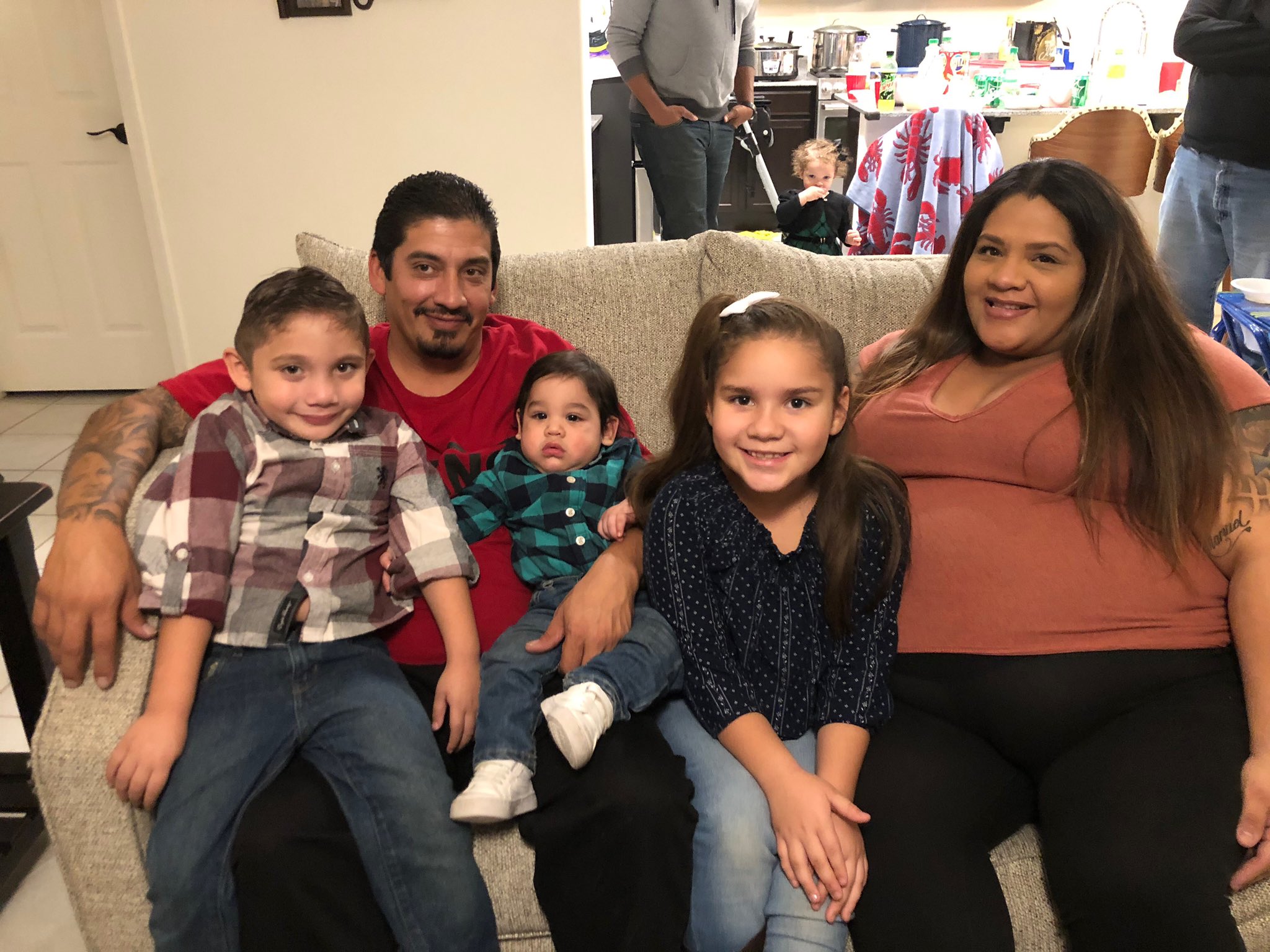 The single dad of three is now working a full-time job and checking on his twins who are still in the newborn intensive care unit.
"You really don't know how much and how real it is until it really hits hard close to home and somebody's taken from you," he said about the virus.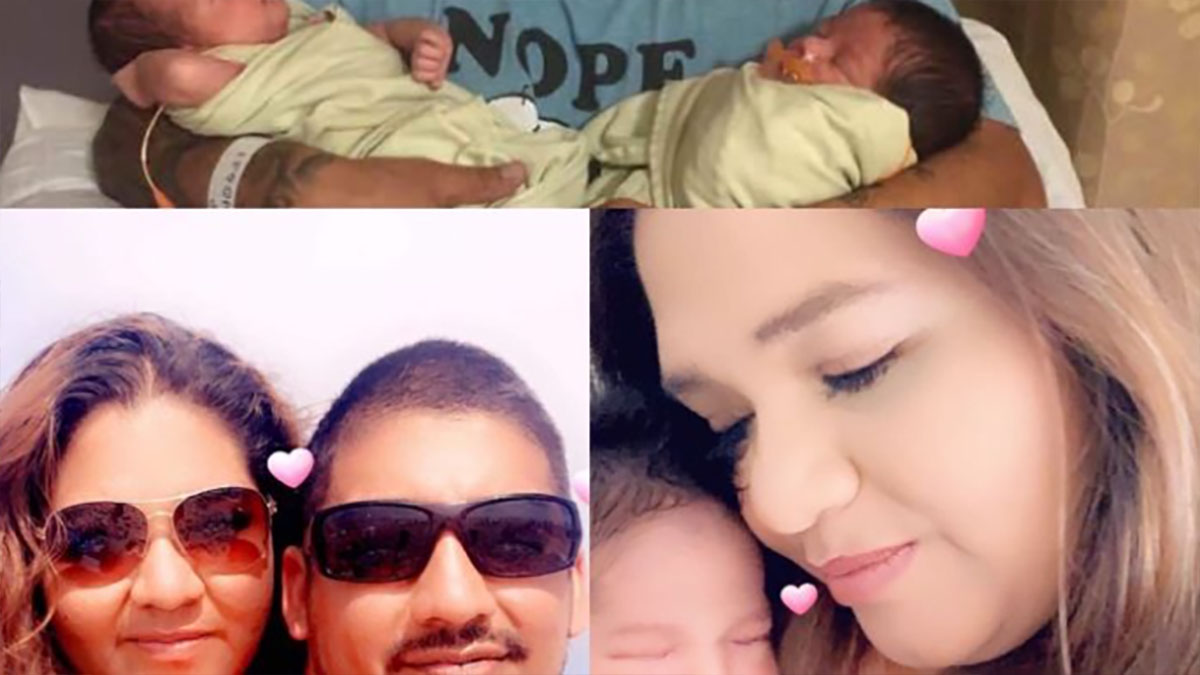 As Manuel struggles with his new reality and the financial hardships he faces he is trying to stay positive for the sake of his kids.
"She was happy. She loved them. Just remember all the good things about her," he said, as per 7News.com.
A GoFundMe has been set up to help Manuel get through this tough time looking after his family and working as a single dad of three.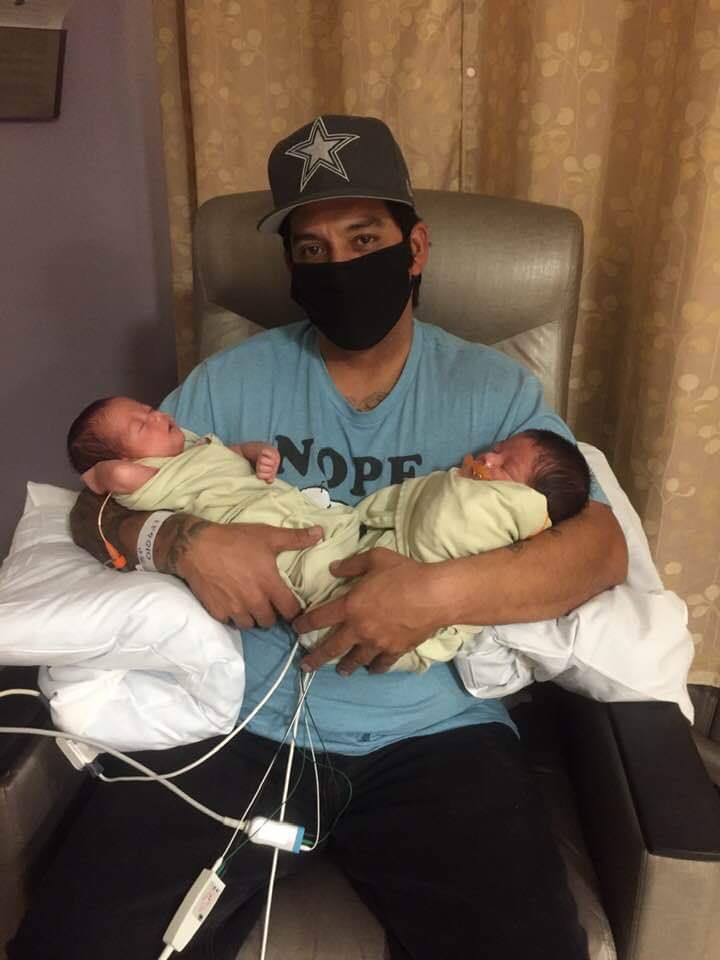 My heart goes out to Manuel and their children; too many people have lost their lives to this awful virus, too many people are grieving.
Please share so more people can support Manuel on his difficult path as a single dad.