It was meant to be the start of a new adventure for newlyweds Hollie and Pete Felton but instead they had to deal with some devastating news.
Just days after the couple got married Pete found out he had terminal Synovial Sarcoma – a very rare form of cancer.
Pete, from Solihull, England, was just 27 years old when he passed away in February this year, less than a year after they had wed.
Hollie then suffered another tragedy when her dad died just five months later after suffering a series of strokes.
The 33-year-old widow from Northern Ireland was left suffering such a devastating loss while in lockdown amidst the pandemic.
"It's been an horrendous year. I lost Pete before the lockdown started and I've been so isolated since then. I've not been able to go and see my family in Belfast very much," Hollie told Birmingham Live.
"I spent time over there in July after my dad had his first stroke in April but he had another two consecutive ones and I was there in the hospital when I lost him too.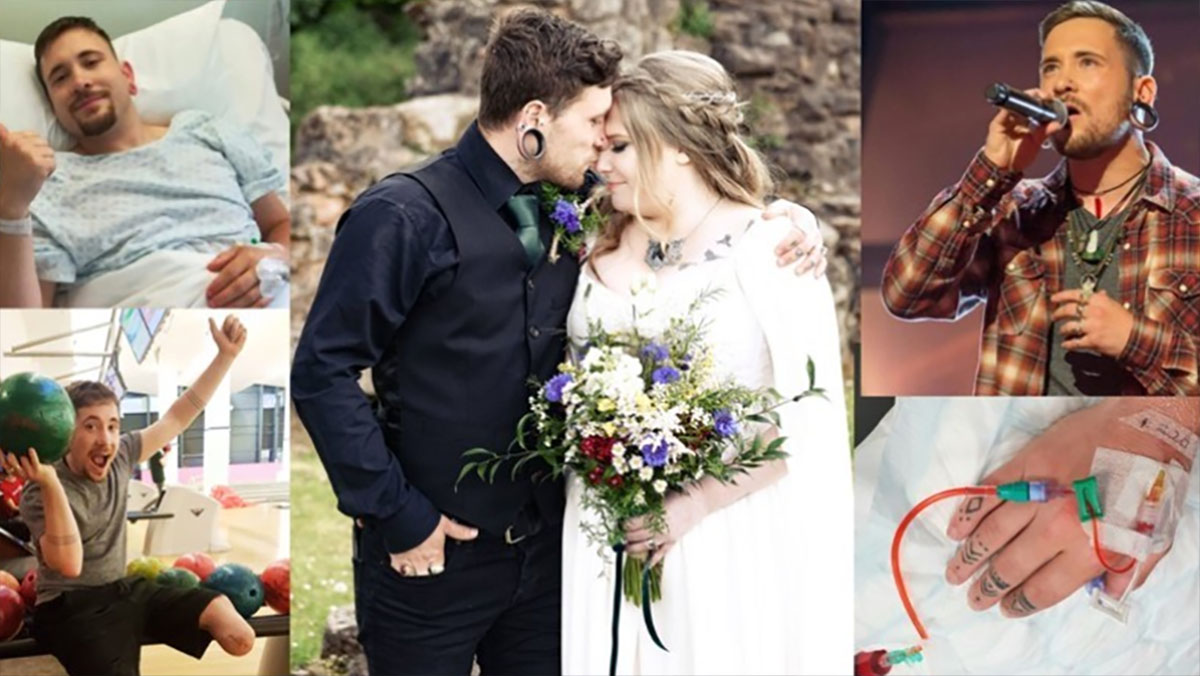 "After coming home, my cat died so it's just me and the dog now. I've been grateful to have a support bubble with Vicky, Pete's twin sister, who has been making sure I'm OK and getting good food in me."
Despite the grief and sadness that has dominated Hollie's life during which she should have been enjoying life as a newlywed, this brave woman has been working to keep her husband's legacy alive.
Pete had a love of music and was a talented musician so Hollie started a festival in his name called PeteFest. This year's event will be virtual and held on November 28.
Funds raised from the event will go to CLIC Sargent, a nonprofit which supports young people with cancer, "but who have lost out on over £9 million in income due to this year's Covid restrictions," Hollie said in an Instagram post.
Hollie said being isolated due to lockdown has been good as she's been able to deal with her grief without "having overwhelming amounts of people checking in on me unexpectedly.
"But it's been bad because it's taken away that support that you may not necessarily want, but you need," she added as per the Mirror newspaper.
Now Hollie is putting all her energy into this worthy cause and has raised almost $10,000 so far.
Hollie has been through so much and the fact she has raised so much money during such a horrific time in her life is inspirational.
Please share to help Hollie's worthy cause and wish her all the strength and support.