Since moving to the US and fronting "The Late Late Show", James Corden has taken his stardom and likability to a whole new level.
The 39-year-old owes no small part of his success to the 'Carpool Karaoke' segment of his show, where he takes A-listers on a car journey filled with sing-alongs to popular music.
Famous faces like Adele, Miley Cyrus and Elton John have all shared a car with Corden, but the latest episode features perhaps the biggest name of the lot… Sir Paul McCartney.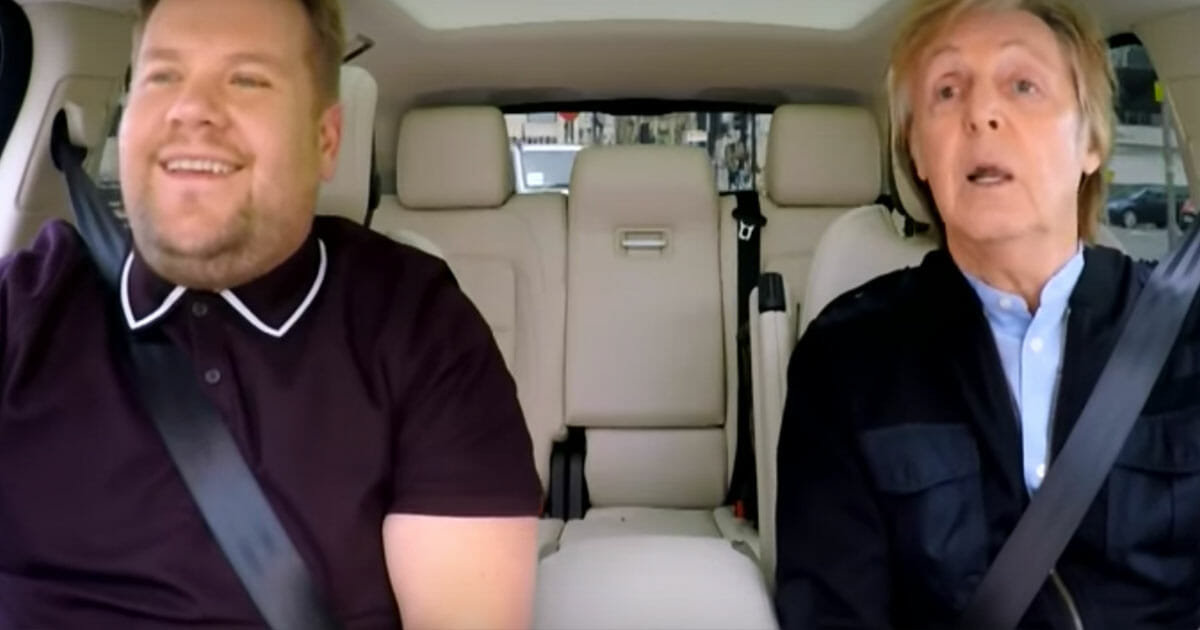 Yes, you read that right, McCartney joined the TV host for a ride around Liverpool, England, with the pair driving by many memorable spots from the 76-year-old's early days as a musician.
Rarely do Corden's guests ever leave the car – the show is called Carpool Karaoke for a reason, after all – but on this occasion it couldn't be helped. McCartney and Corden stopped in a pub and barber shop to give locals a set of rather special performances, and the former Beatles star even took the opportunity to scribe the famous Penny Lane sign.
The drive also saw McCartney singing a few verses of the first song he ever wrote; a little number he penned when was just 14-years-old named "I Lost My Little Girl". The 76-year-old still remembered the words and, after delivering a portion of the song, Corden claimed: "That is a hit! That is a hit record."
The episode was so special that Corden was actually brought to tears at one point. McCartney, meanwhile, revealed he has no plans to slow down with regards to making music. It may have been five years since his last album, but a new one, "Egypt Station", is due out in September.
You can watch this most special of Carpool Karaokes in the video below:
Amazing, right? If you're a fan of Paul McCartney's music, and agree that this might just be the greatest Carpool Karaoke ever, hit the SHARE button and help your friends and family to see it as well!