When police in Lilburn, Georgia responded to the scene of a car accident earlier this week they got more than they bargained for: a newborn baby.
As per Fox13 News, Crystan Graham went into labor shortly before dawn on Monday. Her mother Krystal Jones was on hand to drive her to the hospital, but the road was wet and their vehicle ended up hydroplaning as they sped down the highway.
They crashed into the gate of a Hindo Temple and the car came to a standstill. It was there, amidst the chaos, that Crystan delivered her baby daughter in the back seat.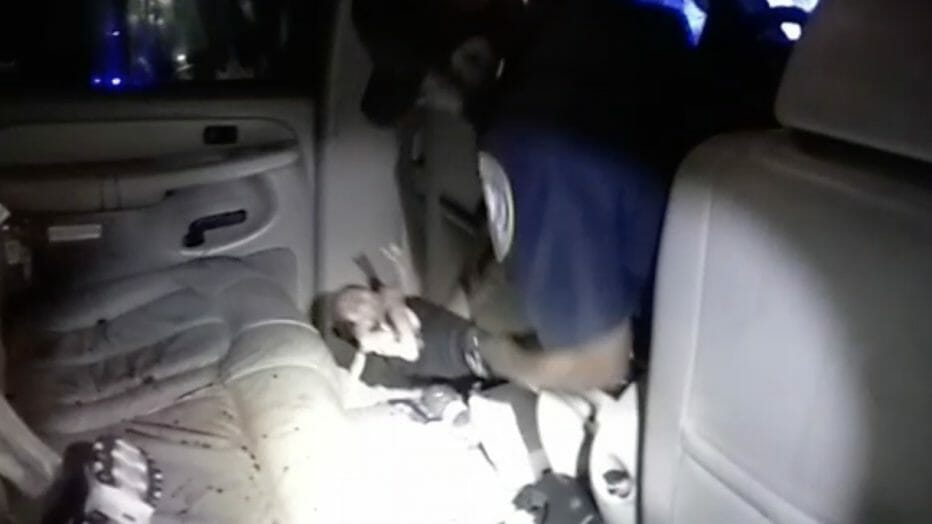 Then came the next problem in this incredible saga: the darkness outside meant they couldn't find the baby.
When Lilburn police officer Danny Bride arrived on scene his first question was: "Where was the baby at?"
"We don't know!" Krystal replied. "I was just trying to get to the hospital."
Officer Bride happened to be driving by the scene seconds after the crash. So was officer Cepeda Huff. The pair would be backed up by Sergeant Matt Madden, who arrived a minute later.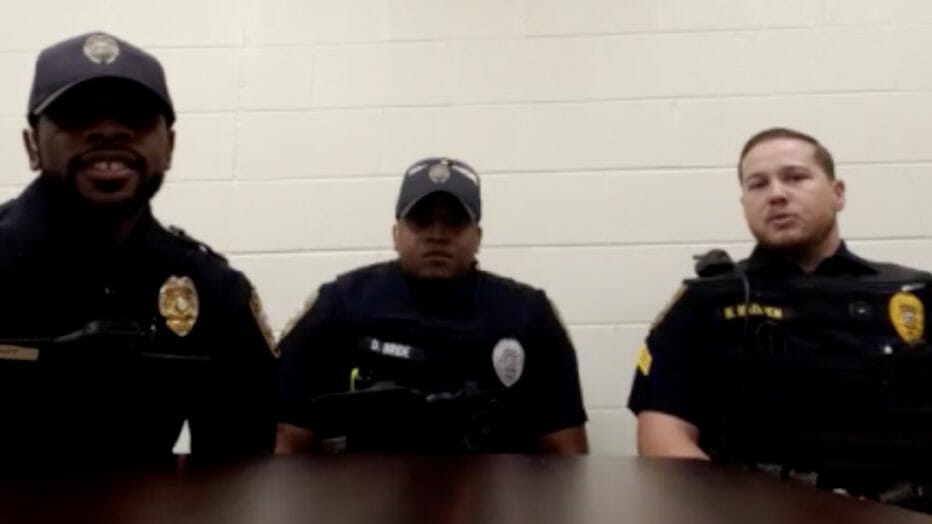 "We thought the baby might have gone out the window because there was so much debris in the back," officer Bride explained. "Our concern was whether the baby got tossed into the backseat or got tossed through the window."
In incredible body cam footage, the officers can be seen searching the ground for the baby, before Bride suggested Huff look under the middle row seat.
"There is like a small little drop-off under the seat," Huff said. "And that's where the baby laid right into a little pocket. And that's where I found her."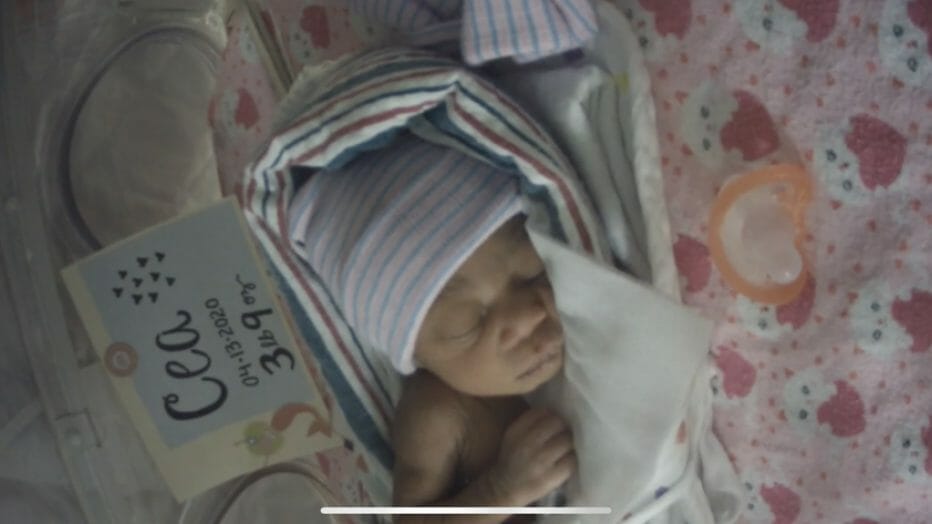 Huff scooped up the newborn girl and rushed her to a waiting ambulance. The officers then delivered the good news to Crystan and Krystal.
"We got your baby," said Bride. "Looks to be fine. She's breathing and moving just fine."
"Thank you Jesus!" said Ms. Jones. "She's alive!"
Little Cea Anderson is now recovering in the neonatal intensive unit at the Gwinnett Medical Center. Her mother is out of the hospital.
"It's a great way to end a shift and it's just about being in the right place and the right time," said officer Bride.
Thank you to these heroic police officers for saving the day in a truly bizarre scenario!
What an incredible story! We're wishing the family all the best moving forward.
Share this article to send prayers and love.