When it comes to iconic singers and musicians, it's never easy to mimic their style.
Let's face it, despite the fact many of us will sing songs unapologetically loudly in the shower or the car, very few possess that special something needed to be a genuine artist.
It would seem that a certain second-grader, known as "Little John" never had that problem. When tasked with performing for an audience, dressed in a blue button-down shirt and equipped only with a guitar and his talent, he quite literally blew onlookers away …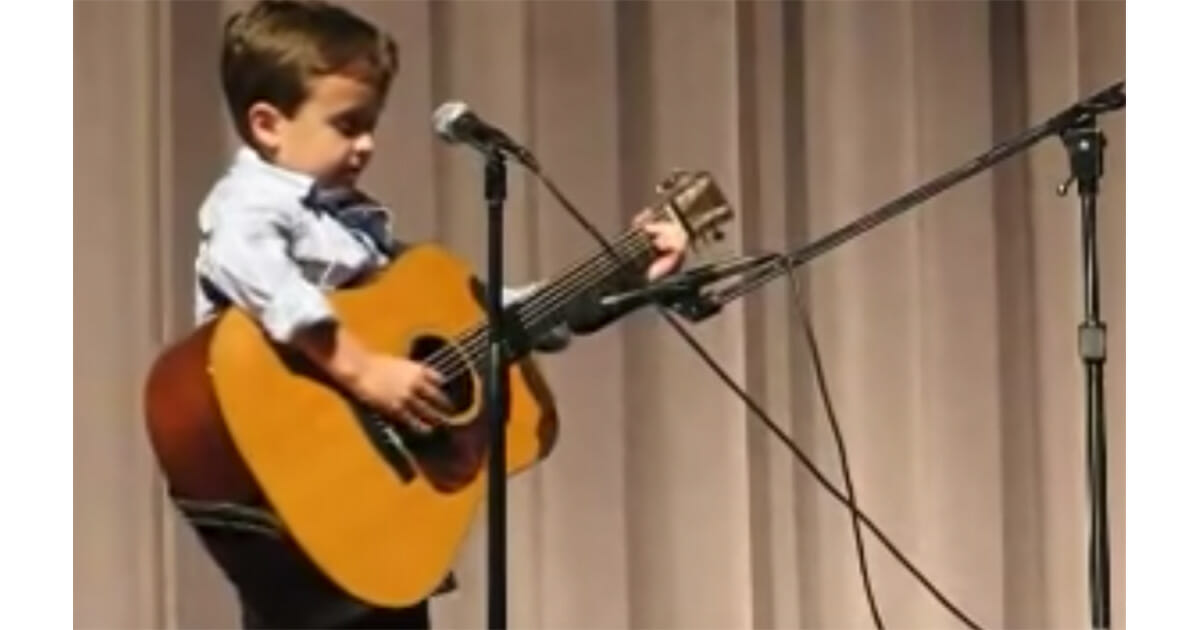 When "Little John" stepped up on stage and told his audience what songs he was going to be signing, they would have been forgiven for expecting little more than a zealous kid trying his hand at something he might one day actually be good at.
Little did they know that this particular boy had more than just a big of a thing for playing Johnny Cash songs. Suffice to say his talent far exceeds his years, and his voice quickly captured the attention of all in the room.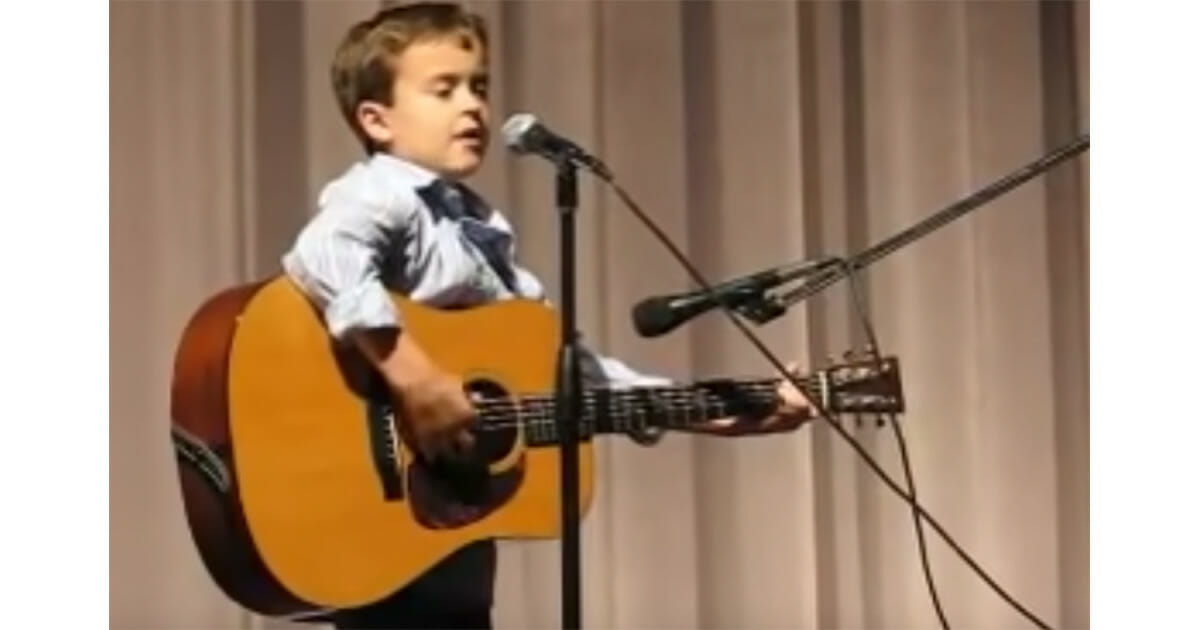 So, talent = check, self-confidence = check, stage presence = check … but that's not all.
"Little John" had a little something extra hidden up those blue shirt sleeves of his; something he was waiting to unleash when the time was right.
About halfway through his performance, he ramped things up to a whole new level.
You can see what we're talking about in the video below:
It's not every day you see a second-grader with this sort of confidence and ability! Johnny Cash would certainly be proud.
If this video put a smile on your face, share the article on Facebook with all your friends and family.