There's certainly no love lost between Donald Trump and the Obamas. Though Barrack and Michelle were nothing less than gracious in their handing over of the White House reigns back in 2016, it's difficult to imagine many scenarios wherein they and their successor agree.
Indeed, Barrack Obama even lent his voice to Joe Biden's campaign to beat Trump in the 2020 election, and Trump in turn lashed out with insults and mockery.
You may remember a specific instance last year when comments from Michelle Obama emerged accusing Trump of "spreading racist lies" about her husband. Well, buckle your seatbelts, because the spat is far from over.
It's fair and right to say that Trump has been relatively quiet – at least by his own larger-than-life standards – since leaving Washington with his tail between his legs.
That can be chiefly put down to the loss of his social media accounts after his perceived involvement in stirring up the rioters who stormed the Capitol Building back on January 6. In part, though, it's also been a period in which Trump has had the chance to take stock and reflect.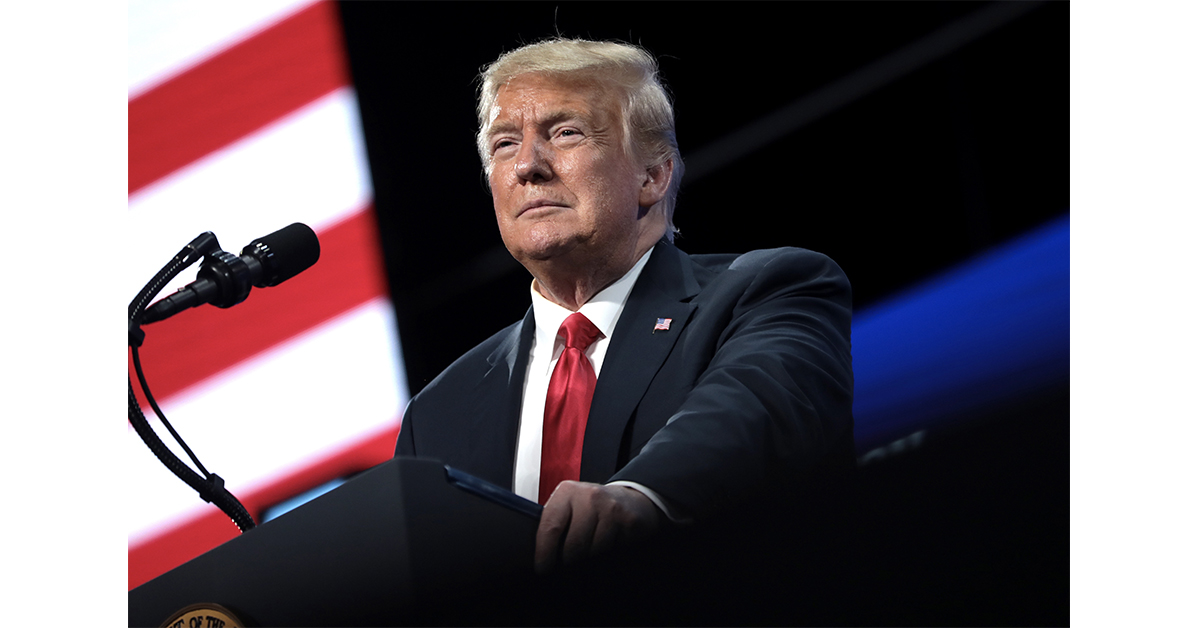 Whilst licking his wounds at his Mar-A-Lago resort in Florida, the 74-year-old has weathered the storm of a second impeachment trial, also occasionally rearing his head to remark on trending topics such as Meghan Markle's debacle with the British royal family, and, of course, Joe Biden's presidency.
It was only a matter of time before Trump ramped things up and started to again take aim at rivals, be they political or no. Now, it looks like it's the Obamas in the firing line once again, after footage emerged in which Trump can be heard mocking Michelle's looks.
As per reports, the former POTUS stood before a group of Republican donors at his Mar-A-Lago resort and insisted on using Barrack Obama's middle name "Hussein". He also mocked Michelle for her looks, drawing laughs and jeers from the crowd.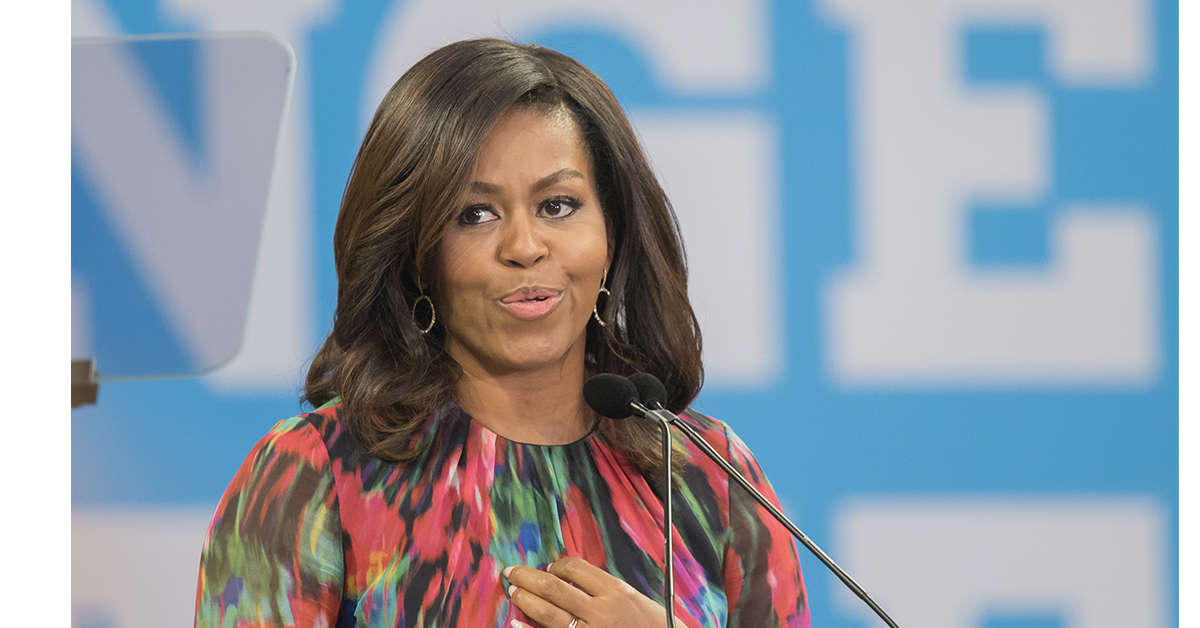 As per the Washington Post, who first obtained the audio of the speech, Michelle was also ridiculed for supporting Stacey Abrams, another African American woman and a Democratic opponent of Georgia Governor Brian Kemp.
Trump told the GOP sponsors – wrongly, we might add – that Oprah Winfrey "camped out in Atlanta" in support of Abrams during the 2018 election. He also said: "Barack Hussein Obama and the very beautiful Michelle Obama were there," after which members of the audience could be heard laughing at the Michelle comment.
Trump also continued to wage war on Republican Minority Senate Leader Mitch McConnell, calling him a "dumb son of a bi*ch" for not rejecting the results of Joe Biden's 2020 presidential election victory.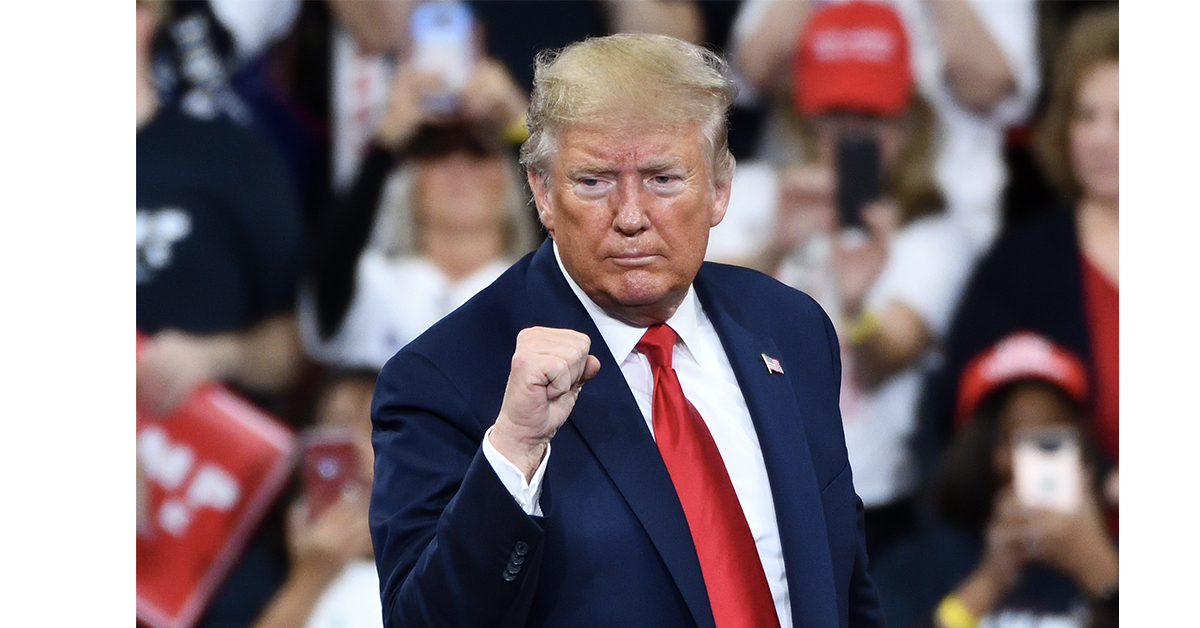 Trump's former Vice President, Mike Pence, also came under fire, being also accused of failing to overturn the 2021 election win when he came in front of Congress. Dr. Anthony Fauci, meanwhile, chief medical adviser and face of the U.S. coronavirus task force, was referred to as being "full of crap."
The event in question – held at Trump's Mar-A-Lago resort – was part of the weekend fundraising for the Republic National Committee, also known as RNC. As per Politico, one attendee described it a "horrible event" which was "long and negative."
"It was dour," they said. "He didn't talk about the positive things that his administration has done."
Just what the future has in store for Donald Trump remains to be seen, but the fact that he continues to hold huge sway and popularity within the Republican party may just be a sign of things to come.
It's no secret that Trump was left infuriated by his own inability to retain the presidency – I mean, he's spouted lies and crackpot theories ever since – and speculation is mounting that he may well take another run at the White House in 2024.
The man himself said that he would wait to see the results of the 2020 midterms before deciding whether or not to run for president again, but it's safe to say there's a strong chance he will seize the opportunity if and when it comes.
What do you think to Donald Trump? Was he a good president? Is he within his remit to be mocking Barrack and Michelle Obama?
Let us know your thoughts on all things Trump in the comments box on Facebook.
Meanwhile, share this article to help us generate a healthy debate on the matter.