It truly takes courage and extreme physical effort to complete a marathon. I know the amount of training that goes into preparing for one, and I know the mental toll it can take on a person as well.
Anyone who's ever done a marathon will have their own stories to share: the struggle, the bitter fight, the elation, the relief upon crossing the finish line.
Few stories, however, can compare to that of Micah Herndon, who ran the 2019 Boston Marathon in honor of three fallen comrades. As per reports, Micah was serving with three others in Afghanistan, in 2010, when an IED exploded nearby.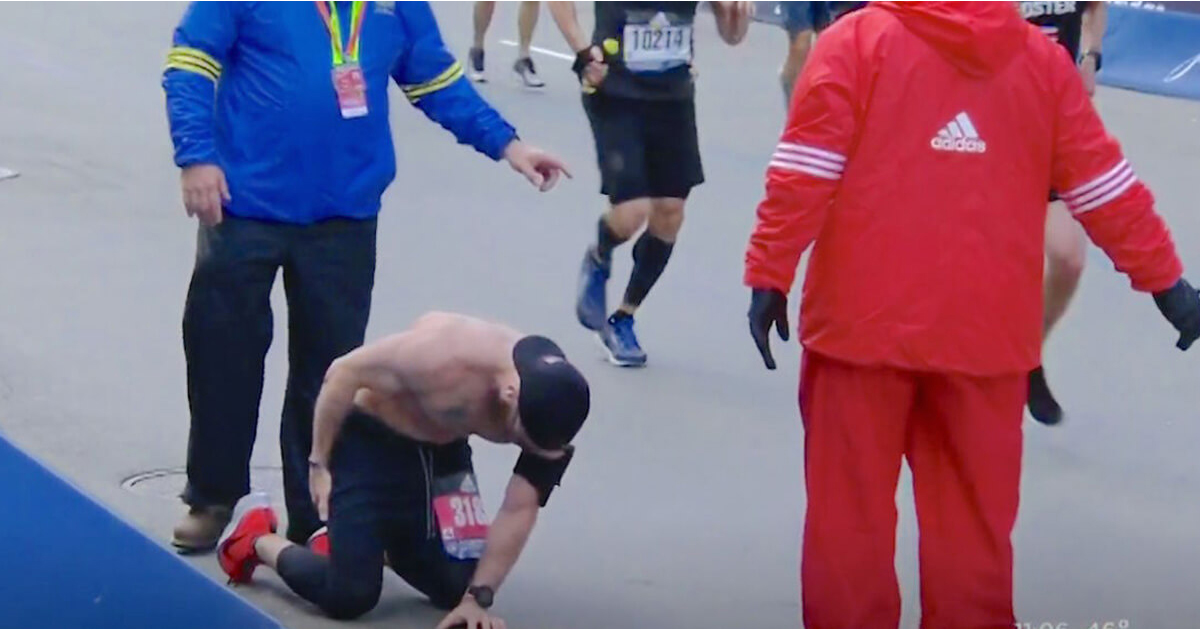 Tragically, Rupert Hamer, Mark Juarez, and Matthew Ballard, were killed by the blast. Micah, meanwhile, survived, though he never quite got over the guilt that he had made it and his friends hadn't.
As a way of countering his demons, Micah took up running. For him, participating in the Boston marathon allowed him to pay tribute to the friends who had died.
Of course, as we've already discussed, running a marathon is no easy task.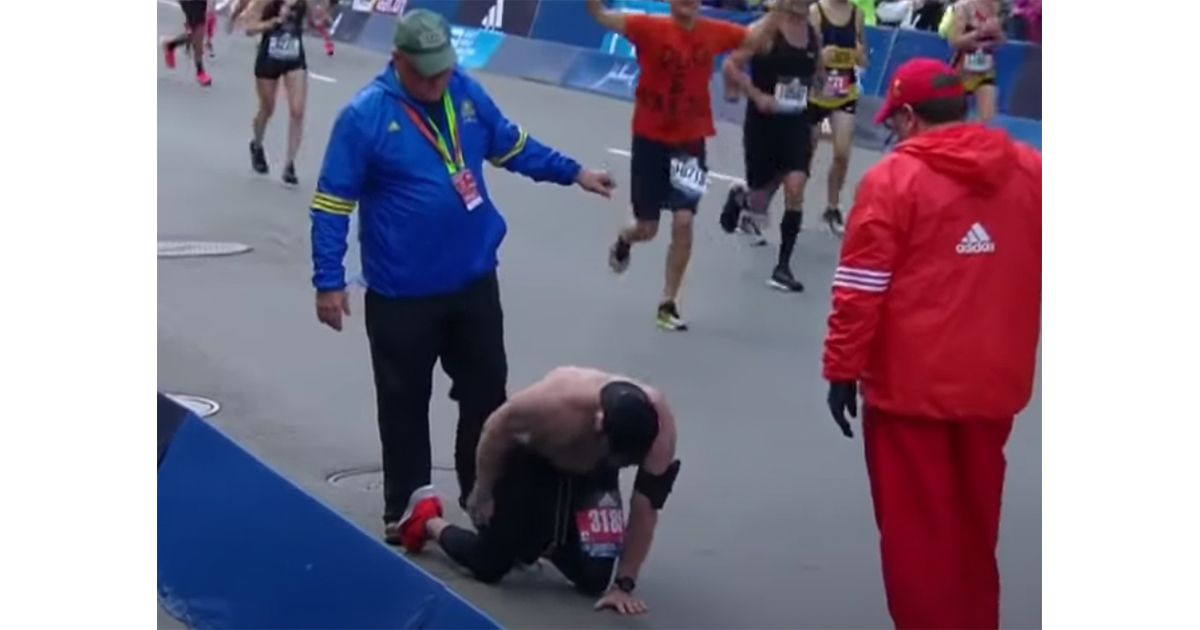 This hero had ran 22 of the scheduled 26 miles when his legs were struck with sudden cramps. Eventually, his legs locked up and the marine fell to the ground in agony.
It's here that a normal person might have thought about throwing in the towel. After all, how can a man run without the use of his legs?
Well, it tuns out Micah isn't normal. He saw other soldiers carrying another running, and it inspired him to keep going, to press through the pain. He couldn't stand, but he could crawl, so Micah continued on his hands and needs.
And on and on he went, repeating the names Hamer, Juarez, and Ballad over again until the finish line.
You can see more about Micah's heroic efforts in the video below:
I don't know about you, but feats like this are just so impressive. We should all be doing what we can to honor the memories of fallen heroes who gave their very lives to serve their country.
Share this article to show your support for Micah Herndon, and to say well done for completing the marathon the only way he could!