Meiling Shin was recently the victim of a home burglary, and while the suspects got away with many valuables, there's one item they stole that was priceless.
"I just want my husband's ashes to come back."
The burglary occurred December 4, 2021 in Kapolei, Hawaii. Security footage revealed at least two men and a women, who was behind the wheel of a getaway vehicle, committed the crime.
The suspects got away with electronics, jewelry, and other valuables. And while Shin has come to accept that all of her possessions are long gone, she continues to plead to the suspects to return her late husband's ashes.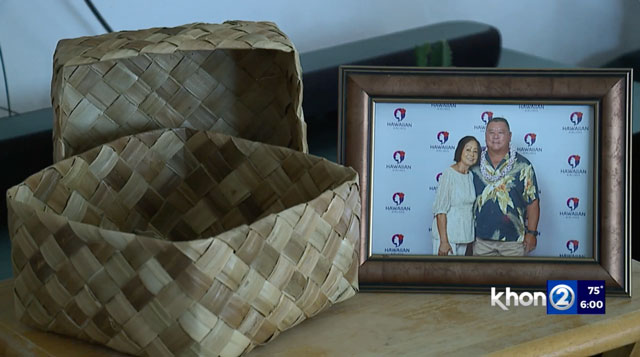 According to KHON, the thieves got away with a woven box that contained a white urn wrapped in a silk bow. Inside the urn was the ashes of Jeffrey Shin.
Jeffery died suddenly in 2021. Since he loved the outdoors and surfing, Meiling planned to scatter his ashes in the ocean.
"Because he was a surfer before, he loved to surf and so that was his wish," she said.
"We were going to do it in Ala Moana Beach. He always surfed over there. So, when he was young he told me his parents always had a picnic over there, that's why."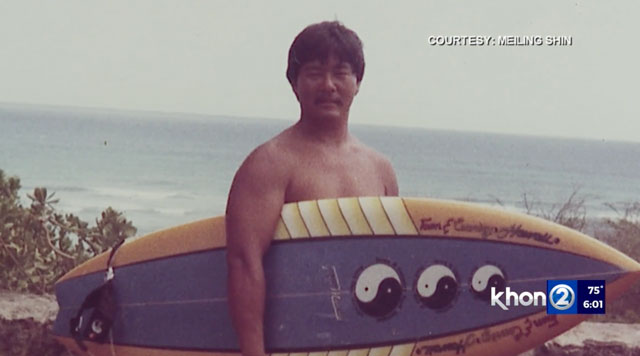 A ceremony was planned for February. Jeffery's family, who live on the mainland, were going to fly to Hawaii and attend.
But now Meiling is losing hope of ever getting her husband's ashes back.
So far there have been no arrests.
Meiling is asking anyone with any information to speak up. All she wants is the urn back with her husband's ashes.
Who could do such a thing? Why steal an urn? I hope someone sees this and has information to share so Meiling gets her husband's ashes back.
Please share and spread the word.