Books. In a world where technology is everything and media is accessible at the click of a finger, it's important to remember the essential role books play in our lives.
Personally, it scares me to think of a world without books. Sure, stories can be consumed online and on digital devices, but there's nothing quite like the feel of paper in your hands as you immerse yourself in another world.
Fortunately, there are those committed to ensuring books stay alive. Nonprofit organization Little Free Library is aiming to keep the passion burning strong for future generations. They say their goal is: "Inspiring a love of reading, building community, and sparking creativity by fostering neighborhood book exchanges around the world."
How do they do this? Well, little libraries are popping up in places around the world. So far, 75,000 have opened in 88 countries!
This is where it gets cool. One family in Coeur d'Alene, Idaho, decided to go a step further than most when opting to set up a pocket-sized library.
It began when Sharalee Armitage Howard, a librarian, artist and former bookbinder, decided that the stump of a 110-year-old tree close to her home would make the perfect 'Little Tree Library'.
Magical tree
The cottonwood tree stump was thoroughly hollowed out, given a charming roof, and kitted out so that it looks like something from Harry Potter.
I don't know about you, but this tree is one of the coziest little libraries I've ever seen!
She wrote on Facebook: "OK, this project isn't quite finished… but I can't wait to share it. We had to remove a hufe tree that was over 110 years old, so I decided to turn it into a little free library (which I've always wanted). Here it is (minus some cleanup, vegetation, and trim work)!"
Does this library look magnificent or what?!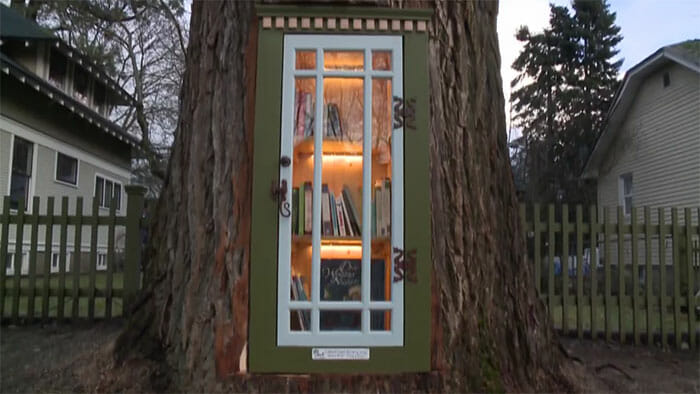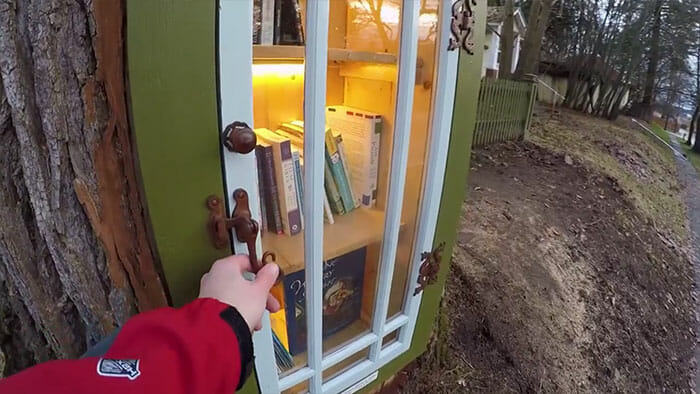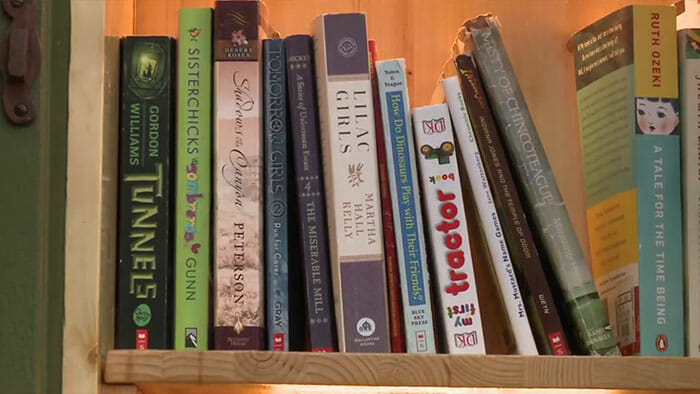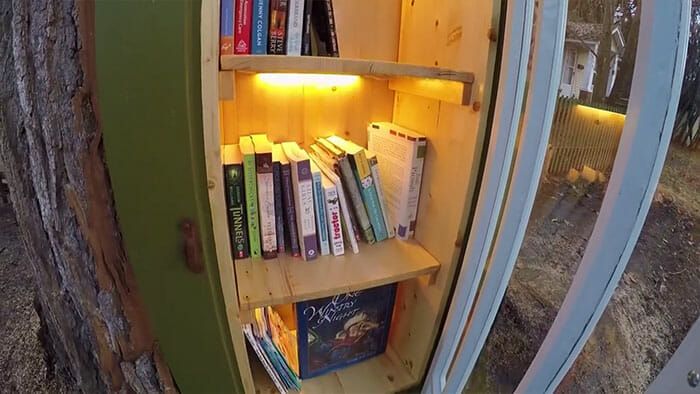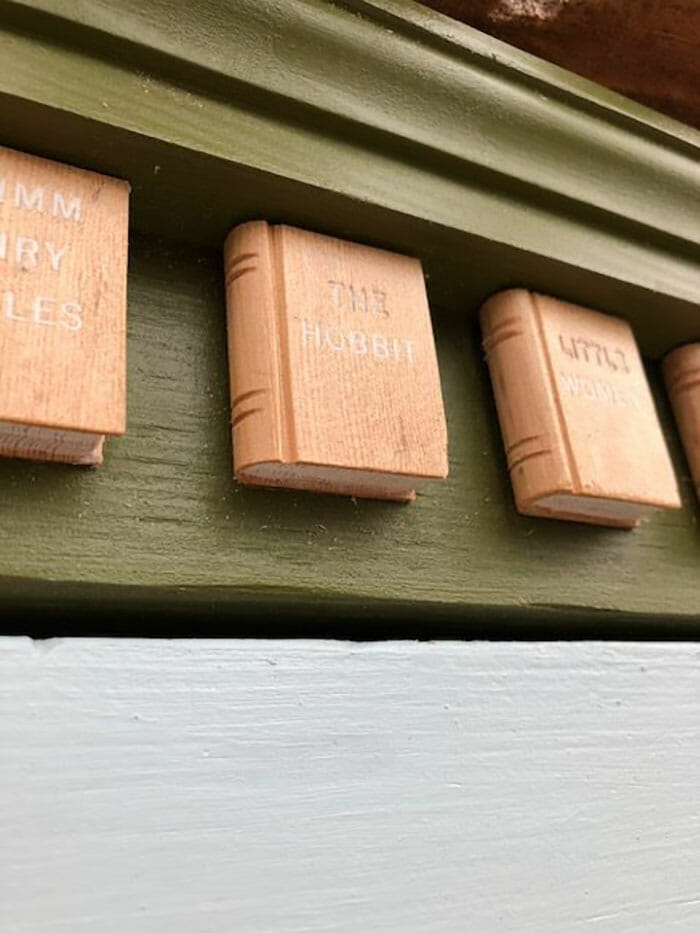 Facebook / Sharalee Armitage Howard
Keeping books alive is something that must be done. With libraries like this, we can continue to inspire future generations to pick up books and lose themselves in the stories we all know and love.
Would you like to read a book in this library? If so, share this article on Facebook!