Many look forward to retirement, a time when you don't have to work and can fulfill little dreams — traveling, spending more time with the grandchildren, or perhaps taking care of the garden that never got the love it deserved.
Due to health reasons, some seniors require a bit of assistance and are therefore moved into retirement homes.
But others, despite how difficult the challenge, prefer to stay in their home and do the best they can to take care of themselves.
And I understand this fully — it's so difficult to leave a home behind you may have lived in nearly your whole life.
Unfortunately, there are some who like to use older people to gain access to whatever savings they may have.
Such predators understand that senior citizens can be easy targets, and every now and then, we hear a terrible story about a senior who's been tricked into giving away everything they own.
One senior lady who absolutely did not want to leave her home behind is a 93-year-old woman from Alabama, USA.
Despite her old age, she had good amounts of energy and managed completely on her own. But what she didn't know was that two men who lived nearby had been watching her every move for a while.
One day as the woman went out to mow her lawn, the men saw their chance and approached her.
Rodney Smith Jr. and his best friend Terrence Stroy had a plan.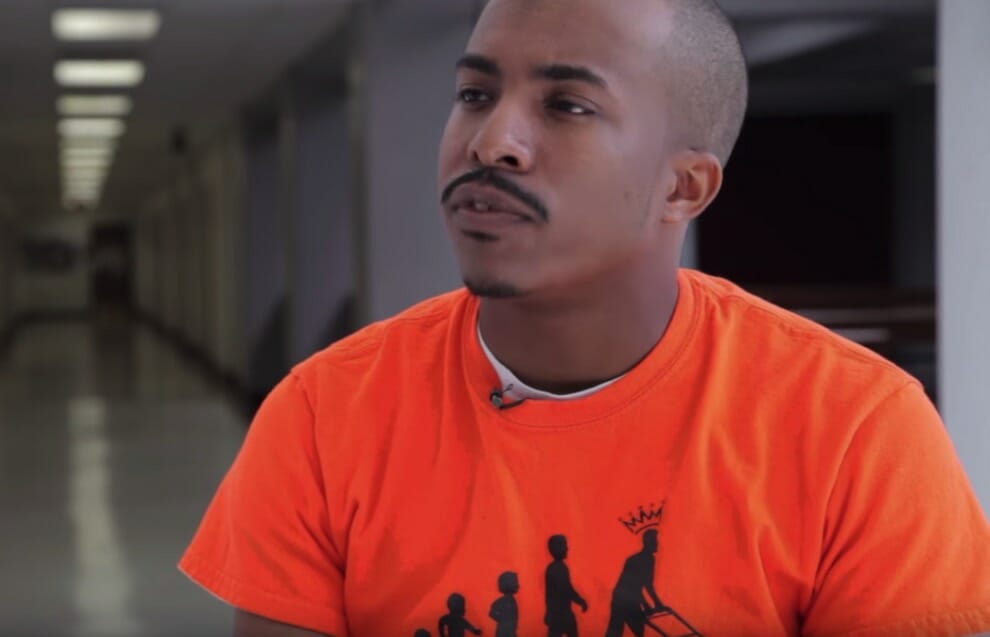 They didn't think any 93-year-old should have to struggle with something as physically exhausting as cutting grass — so they wanted to offer to do it for her instead.
Refusing to allow the precious senior citizen to exhaust herself performing such a chore, the pair patiently waited for the woman to exit her home the next time she planned to mow the lawn.
They later explained their intentions on Facebook:
"We did this sweet lady's lawn today. She is 93, the neighbors told us that she been out there trying to cut her own lawn ?.
Have no fear, raising men lawn care is going to make sure her lawn is done every two weeks! Making a difference in our community!", Terrence wrote.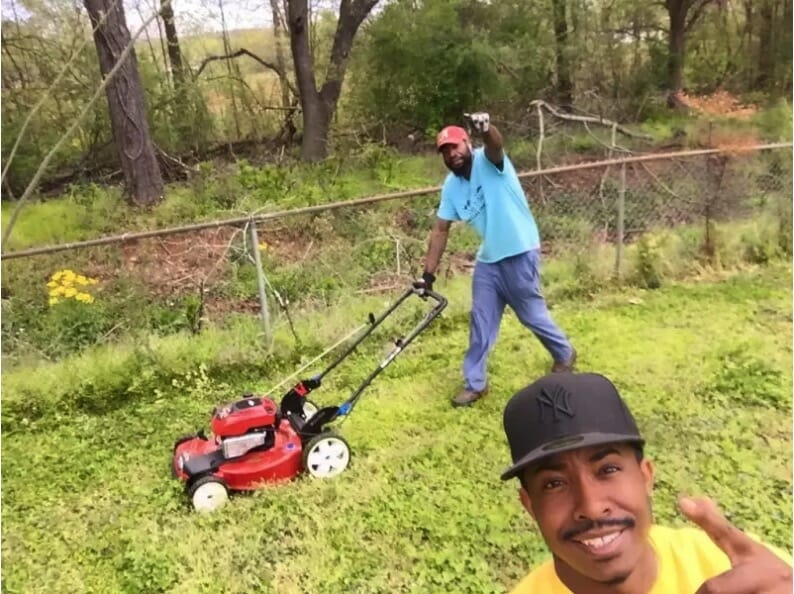 While the senior prefers to remain unnamed, she is incredibly grateful for the young mens' help.
The gentlemen, both of them students at a university nearby, know how important education is.
But despite their dedication for school, they managed to find time to launch an organization, Raising Men Lawn Care Service, that helps the elderly and other vulnerable members of their community mow their lawns — for completely free.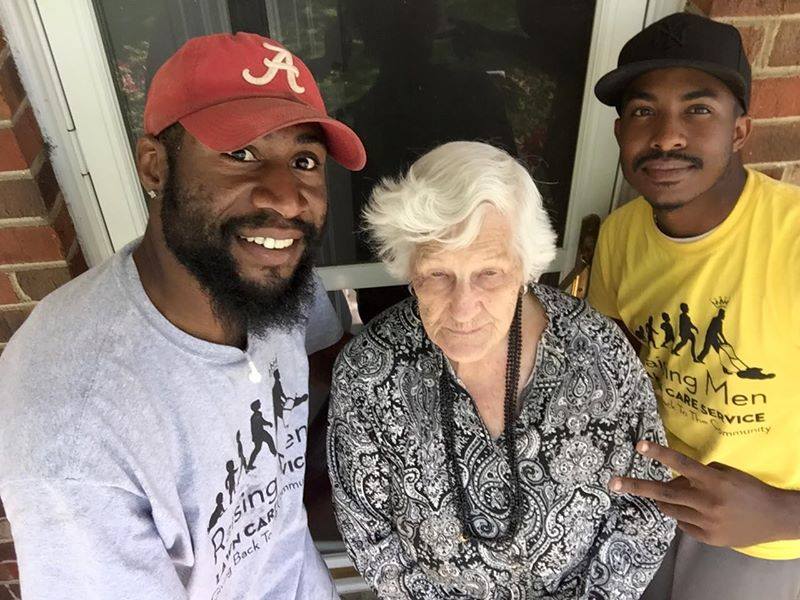 The group has officially been providing its maintenance services to society's forgotten citizens since the beginning of 2016.
"It came to me, I should do something about it. That's when I decided to cut free lawns for elderly, disabled and single parent mothers for free," Rodney said.
But the goal, says Rodney, is not just to cut grass for free. According to Rodney, he hopes that the program teaches young people to become productive citizens who take responsibility for their community.
Rodney and Terrence are such wonderful young men who gave so much back to the community they live in.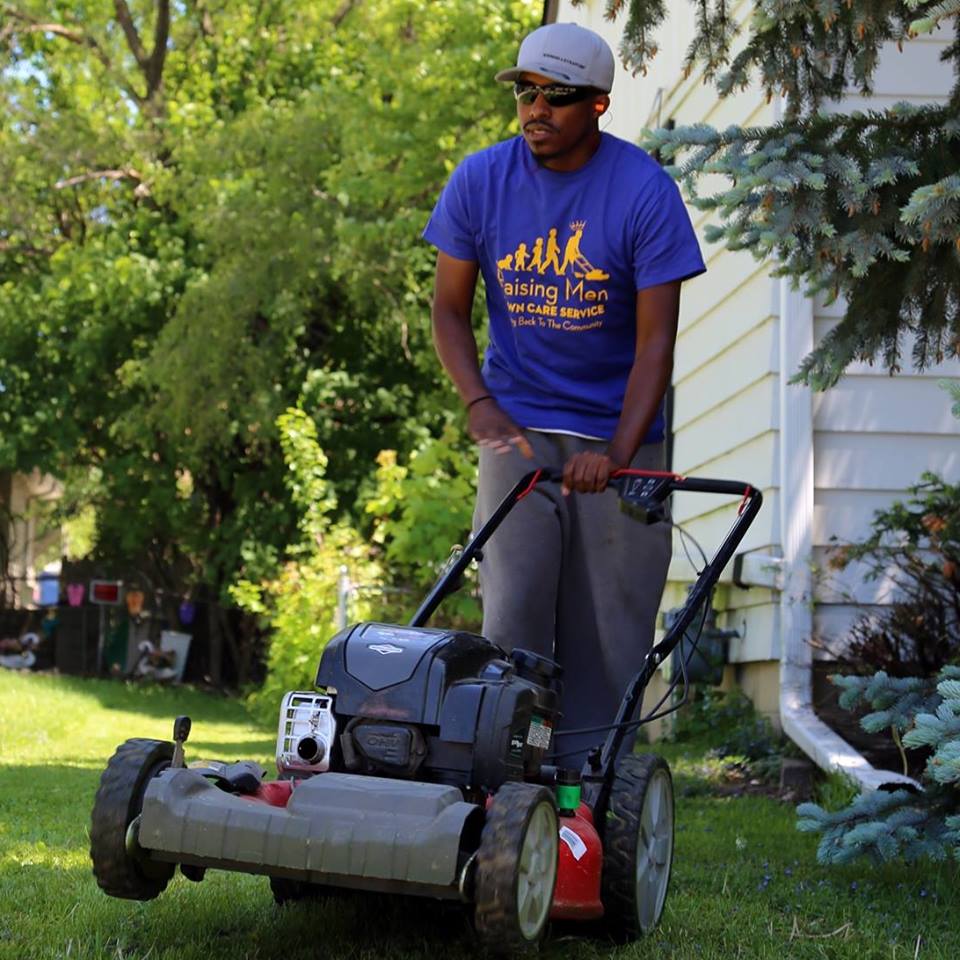 Not only are they helping others to cut their grass, they have a bigger vision: That more people will be able to help and pick things up where he started.
While the young men acknowledge that their services greatly help members of the community, they maintain that their goal is not merely to offer free services.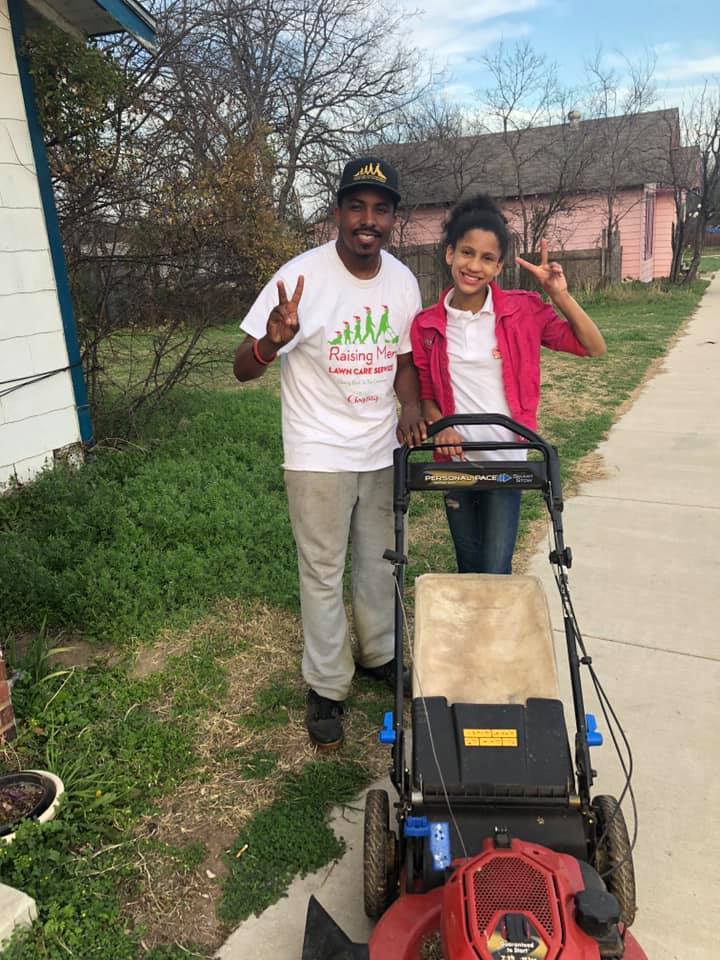 Rodney and Terrence accept children and young people into their program, teaching them basic skills involving lawn care.
However, the children also develop a sense of personal pride as well as respect for people even in the lowliest positions in society.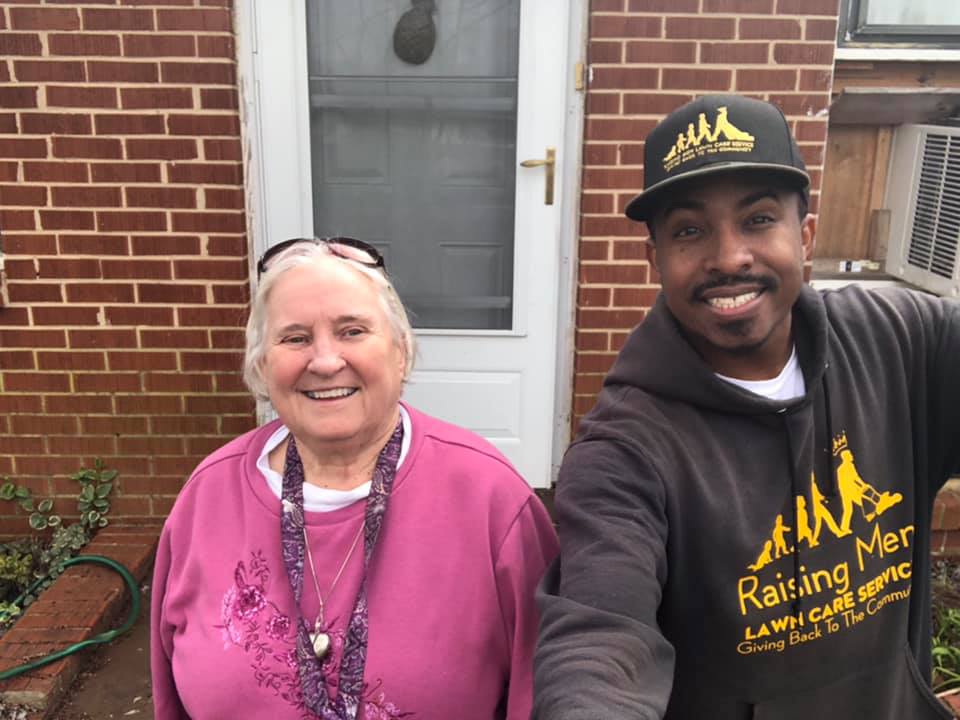 While many of their clients prefer to remain unnamed, they often agree to take pictures with Rodney and Terrence for the group's Facebook page.
Of course, they are always extremely thankful for the young men and their desire to serve.
Learn more about Rodney and his project below:
There are people like Rodney and Terrence who make a real difference in the world.
Share to pay tribute to these exceptional young men and everyone else who's assisting to help the elderly in their communities!