Typically when someone goes to the pool on a hot day, it's not a big deal–it certainly doesn't make national news. But when Tori Jenkins went to her apartment complex's pool one day on June 2017, it caused a huge stir.
Jenkins, who lived at the Smoky Crossing Apartments with her fiancé Tyler Newman at the time, was criticized for wearing a pink one-piece bathing suit.
The couple claimed that within a few minutes of lounging at the pool, a leasing consultant approached the two and complained about Jenkins' choice of bathing suit.
In a Facebook post that went viral and has since been removed, Newman wrote the consultant told Jenkins' her bathing suit was "inappropriate" and she had three choices: change, cover up, or leave the pool.
The rules posted at the pool stated "duly appropriate attire must be worn at all times. No cut offs."
"She tried to convince me a few times to let her take pictures of my butt to show how 'inappropriate' it was," Jenkins told BuzzFeed News. "[She] told me that if I didn't have kids I wouldn't understand how it wasn't right to be out in public in that, and that she wouldn't want her own kids around me."
And as if that wasn't bad enough Jenkins' claimed the consultant said her bathing suit would excite many of the teenage boys who lived in the complex.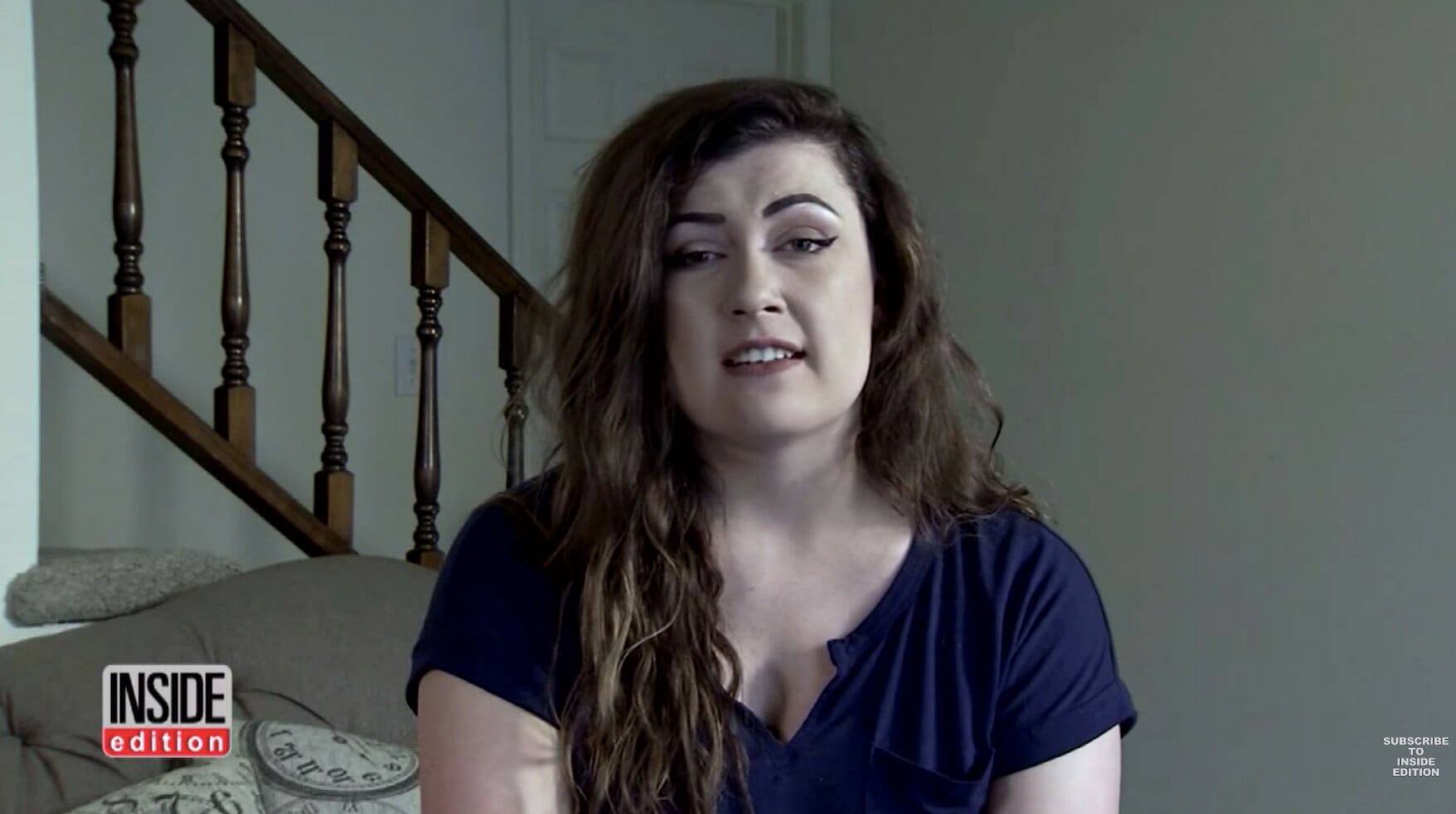 The couple went to the complex's leasing office to speak in private in hopes of resolving the "really violating and degrading" situation, but they were met with a similar reaction.
"Today, my fiancée was told that she is less important than how men feel around her," Newman wrote about the incident. "I think she's the most beautiful woman in the world, but I also respect her. I would never make her or any other woman feel less than what she's worth because of her outfit or her looks."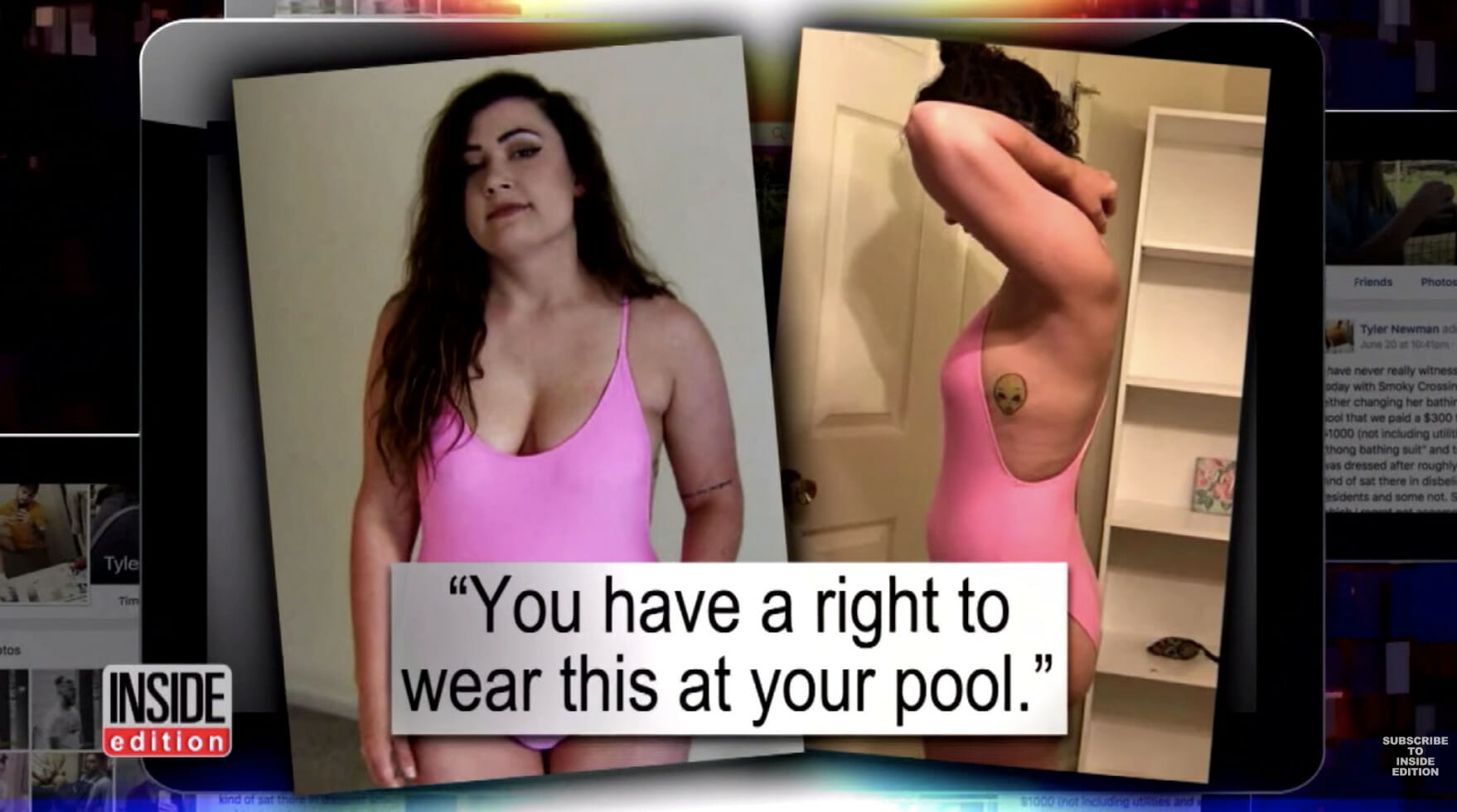 Following the body-shaming incident, the apartment complex released a statement:
Smoky Crossing is a welcoming family community. Multiple residents within our community complained and expressed concerns regarding Ms. Jenks' swimwear. In accordance with our pool policies, which are posted near the swimming area, one of our leasing consultants requested Ms. Jenks wrap a towel around herself when she was walking around the pool.  Ms. Jenkins was never asked to leave the pool. In addition, our leasing agent did not state that Ms. Jenkins swimwear would 'excite teenage boys.'  Ms. Jenkins and Mr. Newman are valued members of our community. However, we feel it is inappropriate to equate requesting Ms. Jenkins to cover up with sexual harassment or 'rape culture.' Smoky Crossing denounces harassment in all forms.
Jenkins disagreed with how the complex's spokesperson worded their statement.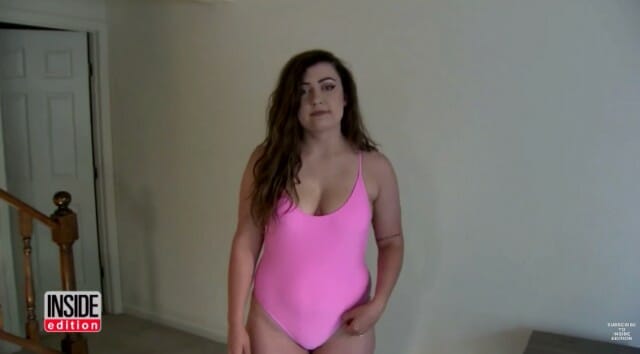 "I was point-blank told that my comfortability at a pool that I paid to use was less important than a teenage boy being able to control himself," she told BuzzFeed News. "It perpetuates the idea that how a man feels around a woman is more important than how a woman feels around herself."
Sadly Tori Jenkins' is not unique. Women are body shamed and criticized for wearing clothes that others feel the need to deem inappropriate for them.
Pass this article on to show your support for Tori and other women who have experienced something similar.