On Saturday, Tony-nominated Broadway actor Nick Cordero, 41, had his right leg amputated due to complications from coronavirus.
His wife, Amanda Kloots, shared on Instagram, where she has been keeping fans updated, that Cordero made it out of surgery alive.
Cordero was given blood thinners to help with blood clots, but "the blood thinners were causing other issues."
"They put the ECMO machine in him to save his life," Kloots told TODAY. "It was literally to save his life, and it did, thank God. And sometimes the repercussion of putting that machine on can cause some blood issues, and it did with his leg."
"It came down to a point where honestly it was life or leg, and we had to choose life," she said. "I choose life."
Kloots told "Good Morning America" that the couple monitored his symptoms at first, but were skeptical because they didn't match what they saw on the news.
"The tipping point happened one morning. We were eating breakfast and I asked Nick to go change Elvis' diaper and I heard a huge thump," she said. "I ran into the bedroom and he had fainted."
Cordero, who recently moved with his family, Kloots and their 10-month-old son Elvis, from New York City to Los Angeles, has been in a medically induced coma since April 1.
He went to the hospital in late March and was diagnosed with what doctors believed was pneumonia, but later tested positive for coronavirus.
While Kloots has been unable to see her husband since he was admitted to the hospital, she has been in contact with his doctors and nurses whom she has called "wonderful."
And as she's kept in touch with her husband's care team and filmed as many home videos for him as she can, she's also managed to keep fans updated on Cordero's condition.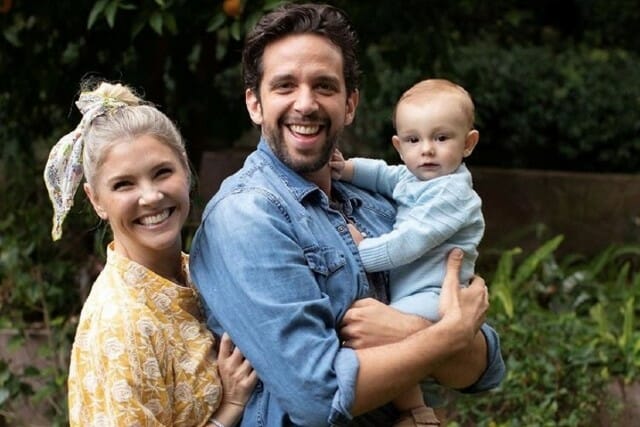 Friends of the family have set up a GoFoundMe to help them pay for medical bills and expenses. So far, more than $360,000 has been raised.
As Cordero's condition can change by the hour, Kloots remains positive that he will wake up and, despite doctors needing to amputate his leg, that he will dance again.
How horrible! Please join me in sending prayers to this family. They, like so many around the world, need all the support they can get.
Share this on Facebook to offer Amanda and Nick your support.