Office birthdays: yay or nay?
One Kentucky man made it clear to his employer that he did not want to celebrate his birthday, yet somewhere along the line there was a communication breakdown, and his company threw him a party.
What should have been a simple request ended with a court case that had the jury awarding the 29-year-old, who had been fired from his job, $450,000.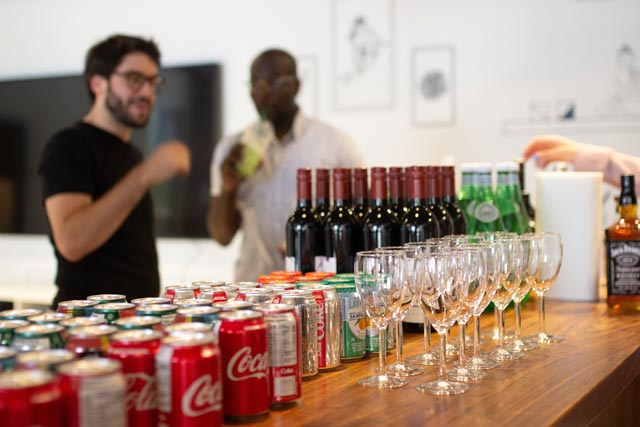 On August 2, 2019, Kevin Berling, 29, a lab technician at Gravity Diagnostics in Covington, Kentucky, informed his office manager that he did not want to celebrate his birthday in the office. According to Berling's lawsuit, Gravity Diagnostics had a history of throwing birthday parties in the office for their employees.
Berling, who has anxiety disorder and deals with panic attacks, stated that a celebration in the office would be bring back bad childhood memories surrounding his parents' divorce and bring up a "great source of stress."
However, on his birthday, August 7, the company went ahead and threw Berling a celebration.
When he discovered the party was for him it triggered a panic attack. Berling immediately left the office and went to his vehicle for his lunch break. He texted his manager to let them know he was upset about not honoring his request.
The following day Berling was called into a meeting where he was "confronted and criticized" for his reaction to the party.
"This confrontation triggered another panic attack," the lawsuit stated. "At the conclusion of this meeting and because plaintiff had a panic attack, plaintiff was sent home from work for the remainder of August 8 and August 9."
Several days later, he received an email from his company stating he had been fired due to the events of the prior week.
Julie Brazil, founder and Chief Operating Officer, said Berling terminated due to violating the company's "workplace violence policy."
Berling's lawyer denied his client was being violent and stated that he was using coping skills to remain calm.
"They started giving him a pretty hard time for his response to the birthday celebration, actually accusing him of stealing his co-workers' joy," Tony Bucher, Berling's lawyer, said.
Berling filed a lawsuit.
The 29-year-old sued his former employer alleging disability discrimination and retaliation.
Following a two-day trial in March 2022, a jury awarded Berling $450,000: $300,000 for emotional distress and $150,000 in lost wages.
"This may sound cliche to say that the money was really secondary in this thing," Bucher said. "It was a big step for someone who doesn't like that kind of attention to stand up in front of 12 jurors and stand up for himself."
In a statement, Brazil said the verdict was setting a dangerous precedent.
"This verdict sets a very dangerous precedent for employers and most importantly employees that unless physical violence actually occurs, workplace violence is acceptable," she said.
What do you think about the jury's decision?
Share your thoughts with us on Facebook.