Tinslee Lewis, the toddler who has been at the center of a years-long legal battle to keep her alive, has been discharged from a Texas hospital where she has spent her entire life.
The fight for her life began in February 2019 after she was born prematurely with lung and heart issues that required her to be connected to machines to survive. She has been hospitalized at Cook's Children Medical Center in Forth Worth ever since.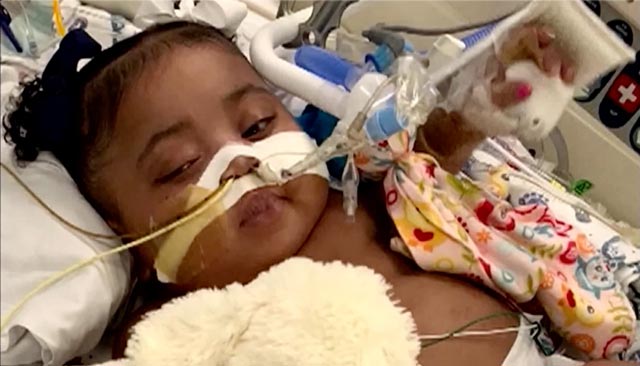 Doctors determined their continued intervention would cause unnecessary suffering and, citing the Texas Advance Directives Act, sought to end care.
One of the things the Texas Advance Directives Act allows is doctors who disagree with either a patient's decision to continue life or a family's decision to maintain life can appeal to a hospital bioethics committee. Should the committee agree with the doctor, the family has 10 days to find alternative care or else the treatment may be terminated.
Tinslee's mother, Trinity Lewis, fought the law tooth and nail. It even went up to the U.S. Supreme Court, though they chose not to review it.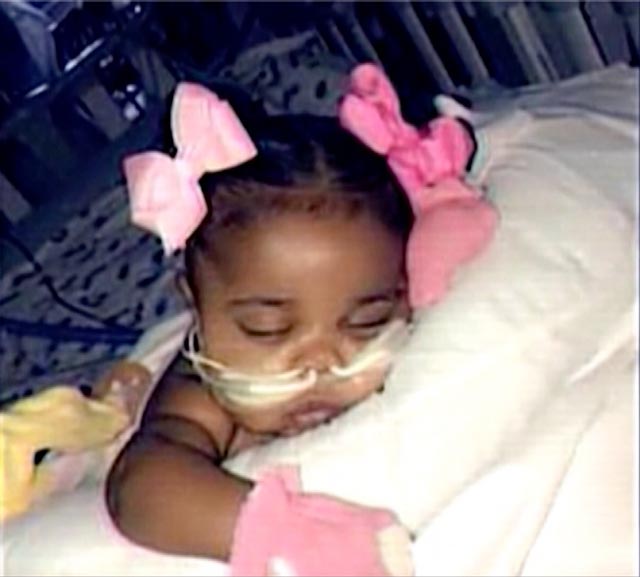 Over the past three years, Tinslee's family, friends, and supporters have been rallying around her to fight for her right to live.
And last week, they finally got what they wanted. Tinslee was discharged from the hospital.
"I'm sorry but I can't hold it in any longer today my baby came home and I'm filled with joy and emotions right now," the now 3-year-old's mother wrote on Facebook.
While Tinslee's condition since she has been home is unknown, her mother wrote her little girl is "doing so good."
While doctors initially believed Tinslee wouldn't make any improvement, she had been receiving occupational therapy and had been slowing weaning off pain medication, according to the Star-Telegram.
In 2021, she was healthy enough to have a tracheotomy. The procedure "opened the door for her no longer needing a hospital-level of care," Kimberlyn Schwartz, director of media and communication for Texas Right to Life, the pro-life organization that assisted the Lewis family, said.
Even though there had been a legal battle going on between Trinity and Cook's Children Medical Center, Trinity profusely thanked the staff for caring for her child.
"THANK YOU Cooks Children for also supporting me and doing everything y'all can to help keep my baby here I appreciate everything y'all have done truly !!!!"
"The medical teams at Cook Children's have dedicated their lives to healing children, and go to tireless lengths to do what they believe in their hearts and minds to be the very best decision for each and every patient," the medical facility said in a statement.
I have been following this story since 2019. I am so glad that Tinslee's condition has improved enough for her to be discharged. I pray she will continue to heal.
Please share.