Not too long ago there was a stigma attached to talking about miscarriages, and while to a certain degree one still exists today, more and more people are opening up about their experience with the very common medical event.
Maks Chmerkovskiy's wife Peta Murgatroyd is just one of the latest celebrities to come forward and share her personal experience with early pregnancy loss.
Including a brief break, the Dancing with the Stars alums have been together since 2012. The couple's son Shai Aleksander was born in January 2017, and they married on July 8, 2017.
The professional dancers have been vocal about wanting to give their son a sibling, but over the years have struggled, especially the past two years.
It was only recently that Peta revealed she suffered three miscarriages, each one just as traumatic. Despite the couple's challenges, they shared with People that their experience has changed them as they learn the whys, hows, and possibly when they can expect another child.
For the first time in nearly two years, I feel excited," Peta said.
Peta, 35, recalled her first miscarriage which took place in the bathroom stall at a Whole Foods. It was the fall of 2020, and she had been five weeks pregnant.
"It was so shocking and so out of the blue. I had walked [into the store] and it just all started happening," she said. "I was petrified. I was trying to tell myself, 'It's going to be okay.' Of course, deep down, I knew."
"That was something that will probably live with me for the rest of my life, being on that toilet by myself, knowing what was happening and not being able to stop it."
Peta struggled to find the words to tell Maks. As someone who took care of her body, she had a hard time understanding why she miscarried.
When she finally found the courage to tell her husband, Maks described the moment he found out as one of the darkest moments of his life.
"I think the darkest part is when the person you are in love with calls you and she says that she had a miscarriage in the bathroom, that's as dark as it can get."
It took months for Peta to recover mentally, but nine months after she suffered her first miscarriage she was pregnant again. She made plans to fly to New York to surprise Maks with the news, but days before the big day she miscarried again.
'It's happened again.'
Maks took it even harder the second time.
"I never thought that two healthy, athletic people could be in a predicament like this. It's a lot to process," he later admitted.
Months later Maks found himself in Ukraine, his home country, where he was working as a judge on their version of Dancing with the Stars. Peta decided to take a trip to the Eastern European country in hopes of conceiving a child.
Unfortunately, she became sick and tested positive for COVID upon returning home in October 2021.
"I had no strength. I couldn't open a dishwasher. I couldn't open the fridge to feed Shai, to get him some toast," she said. "It got so bad that my breath was starting to be affected. It was really dramatic."
Days after testing positive she fell in her son's bedroom and was unable to move. She called 911 and was brought to the hospital where she was prepared to hear the worst.
"I thought he was going to reveal some really bad news. I was like, 'What's wrong?' His face dropped. He said, 'Did you know you were pregnant?'"
Peta had Maks, who was still in Ukraine, on speakerphone. And while he heard "pregnant," he misheard what came before and began celebrating. He thought his wife was pregnant.
That was not the case.
"I ultimately had no idea [I was pregnant], which in hindsight was better for my recovery because I didn't have that super joyous moment of, 'I'm pregnant again!'" she said. "I just had the moment of, 'You lost it.'"
While his wife dealt with the devastating news alone, Maks felt "helpless."
Even though they have suffered many losses, neither Peta nor Maks are willing to give up just yet. They recently started seeing a fertility doctor and have begun the process of IVF.
"I don't have any other words but hope and positivity. I'm crossing my fingers that this is going to work," Peta said.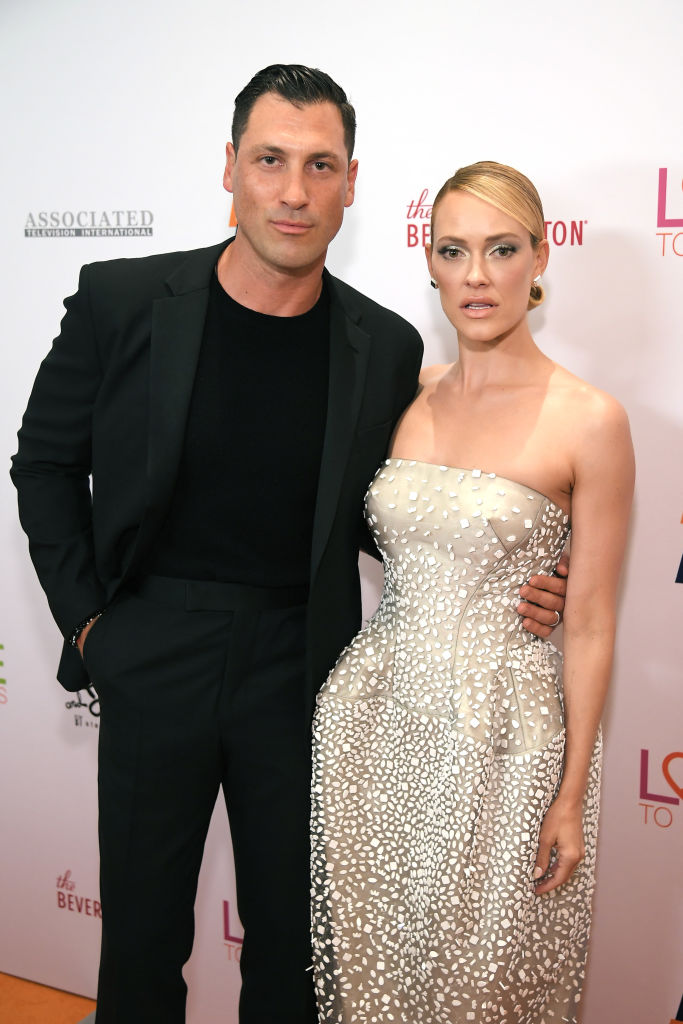 We need to end the stigma around miscarriages, there is nothing to be ashamed about. More people than we know have experienced them.
I wish all the best to Peta and Maks. I hope they are able to add a sweet addition to their family soon.
Please share!