Two juvenile suspects recently drove a car through the front of a Chick-fil-A in Athens, Georgia. Fortunately the restaurant was empty at the time of the early morning crash and no one was injured, but the store sustained damage.
Despite the mess of glass and tables, the restaurant managed to find some humor in the situation.
According to Athens-Clarke County PIO Geoff Gilland, around 3:45 a.m. an officer spotted a car driving "in a way that attracted his attention." They ran the car's tag number and discovered it was stolen.
The officer attempted to pull the vehicle over, but the suspect failed to stop. Another officer caught sight of the car and attempted to stop the car, but also failed.
The suspects lost control and crashed the car into a Chick-fil-A.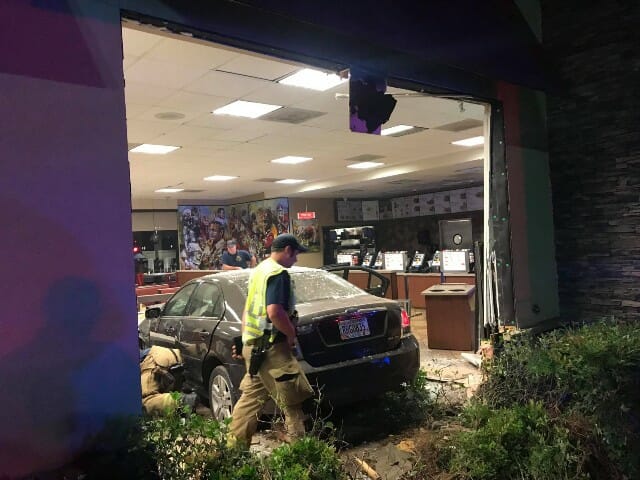 Images of the accident show a car in the middle of the restaurant with broken glass, tables, and debris strewn about.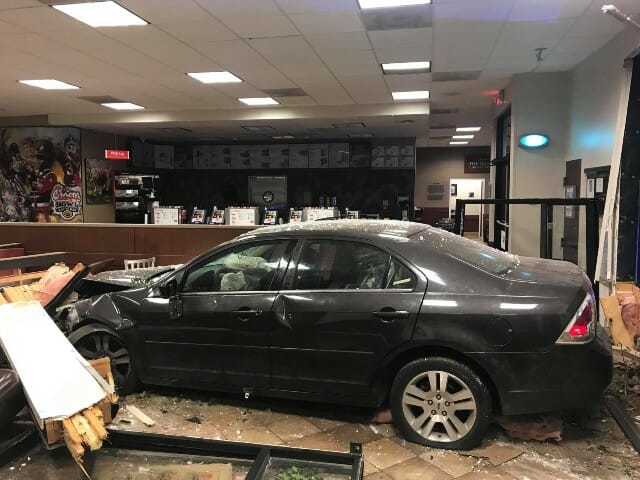 The young female driver was taken to a youth detention facility, while a second juvenile, who was also in the car, was initially taken into custody before being released to his parents.
The front lobby of my job Chick-fil-A on Alps Rd here in Athens Ga ? pic.twitter.com/GkpLzXwGpi

— Vic (@ItsVictorEdwins) May 28, 2019
Following the accident Chick-fil-A poked fun at their unfortunate situation.
"Cars this way," read one sign. "Not this way," read the other sign.
A car drove thru one of the @ChickfilA's in my hometown and they're really handling it in the best way possible. ? ?: @accfire pic.twitter.com/9Rpj35D1P3

— Haleigh Hoffman (@HaleighHoffman) May 28, 2019
The driver of the vehicle faces a charge for eluding police, stealing a vehicle, and several several traffic charges, according to FOX 5.
I can't stop laughing at their response. That's the way to handle a tough situation.
Share this article if you got a chuckle from Chick-fil-A's reaction.