Let's just admit it, on the grand-scale of things avocado is a pretty big deal.
People all over the world enjoy avocados, and if you're up to speed with things you'll know there are a rising number of things doing their best to separate you from your favourite berry.
Be it growing shortages of supply, be it simply climbing costs… there may come a time when avocados are more difficult to get hold of. In any case, we've got a fantastic solution.
If you're a staunch lover of avocados (there seems to be a lot of them these days) then there's a good chance you'll be interested in hearing about AvoSeedo; a company who make products that allow you to grow your own avocado tree.
That's right: Easy as that.
In fact, it's as simple as saving up your avocado pit and then popping it into a little AvoSeedo planter. Then, change the water every 2-3 weeks and, within 1-3 months, you'll start to see your tiny avocado tree beginning to grow.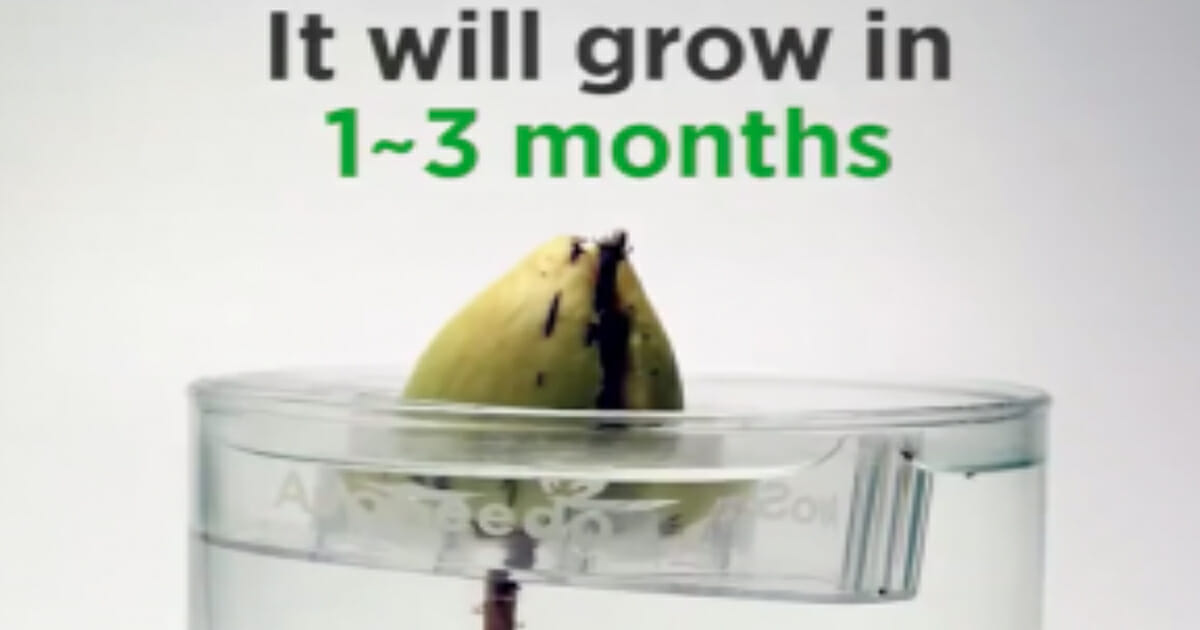 We're not sure exactly how long you have to wait for an avocado tree to bear fruit, but it certainly seems an interesting DYI project for anyone who spends money on avocados.
According to reports, AvSeedo increased the success rate and removed some of the stress that usually comes with watering your plant.
Avocados are packed full of nutritions and vitamins. Some people refer to them as "nature's butter", and they've been proven to be beneficial to the body both inside and out.
For how exactly to grow your own avocado tree, watch the video below: 
Certainly interesting if, like me, you're slightly addicted to avocados. Did you find this article interesting and helpful? 
If so, share it so that your friends and family can indulge themselves as well!