Bing Crosby will forever be synonymous with the joy of Christmas. The singer's iconic voice has turned hearts warm for decades, and his classic recording of White Christmas has become a national treasure.
In 1977, just one month before Crosby's passing, he and David Bowie sang Peace on Earth/Little Drummer Boy together, securing his spot as a true music legend beyond all question.
Crosby and Bowie's performance of the beautiful Christmas song is considered a classic even today. But few know the complicated story behind their collaboration.
It turns out, David Bowie hated the song – and only performed with Bing Crosby for one reason.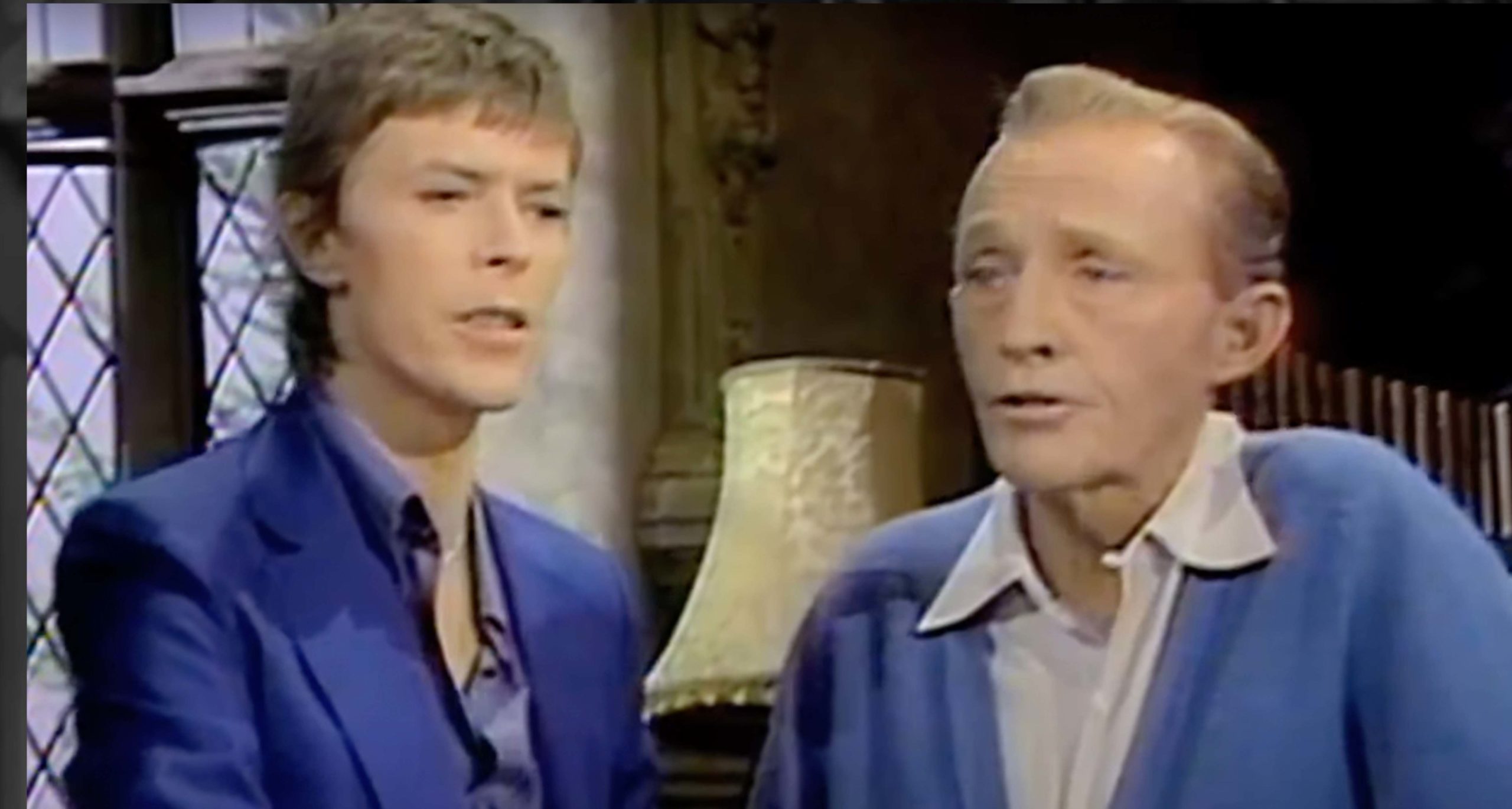 All of us have different things we think of when we hear the word "Christmas." Though every one celebrates Christmas with different traditions and quite possibly in different circumstances, the most important thing is that we all think about each other, and perhaps help where we can.
Bing Crosby – Christmas legend
Some feel that presents are the most important thing, and that's not necessarily wrong – but Christmas for me is also a time of giving more than just gifts. Showing appreciation and love for near and dear ones is essential, and if there's one holiday that's tailor-made for that, it has to be Christmas.
One thing we all love Christmas for is music – the unique and wonderful atmosphere of classic songs always takes the festive season to another level. Now, there have been countless songs that have become Xmas classics over the years. Some artists have even registered their career highs through recording Christmas songs.
Bing Crosby is one artists who is arguably most famous around Christmas time. This, as many can guess, is down to his performance of White Christmas. Recorded in 1942, the song became a worldwide hit. It has sold more than 50 million copies, and is officially the best-selling Christmas song of all time, as well as the best-selling single in history!
As such, Crosby became synonymous with Christmas, and throughout his life, he did no less than 42 Christmas Television Specials. But it was his final one, in 1977 – a short time before passing away – that became legendary.
During his Christmas special show, Bing called on the talents of David Bowie. The legendary British musician appeared on the show to sing the classic Peace on Earth/Little Drummer Boy with Crosby.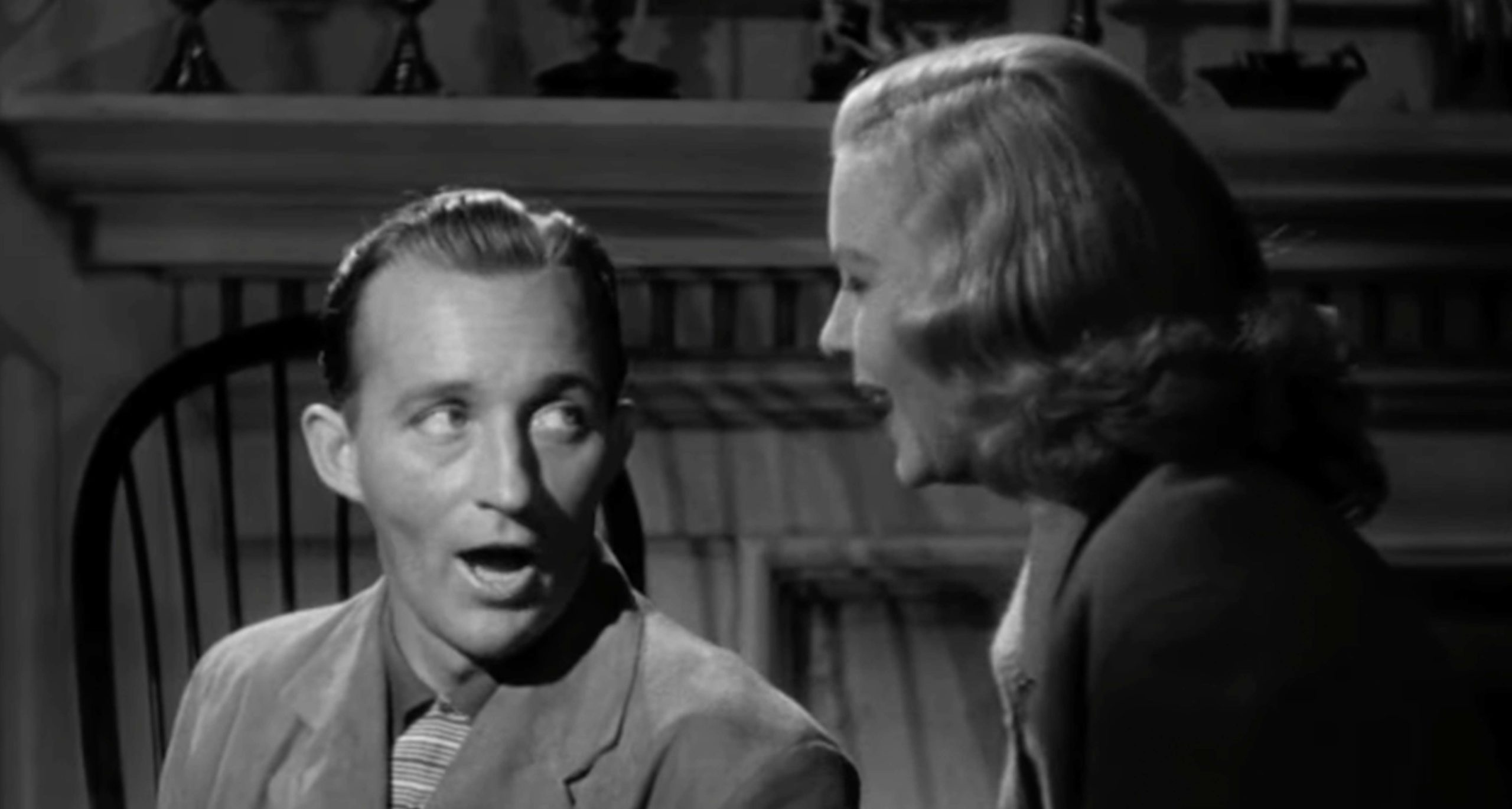 Now, the story behind their collaboration on Bing Crosby's Christmas Special is much more interesting than one might think. One thing's for sure: The result is one of the greatest Christmas songs of all time!
Bowie didn't want to perform 'Little Drummer Boy' with Bing Crosby
When one watches the footage of Bing and Bowie stood next to each other in the Christmas Special television studio, it all looks to be warmth and love. Behind the scenes, however, the British rockstar was reportedly less than enthusiastic at first.
In 2014, speaking with PBS, the writers of Bing Crosby's Merrie Olde Christmas explained that David Bowie refused to sing the original song, The Little Drummer Boy with Crosby.
"He said, 'I won't sing that song. I hate that song. I'm doing this show because my mother loves Bing Crosby,'" Larry Grossman and Buz Kohan said, as reported by CBC.
Grossman and Kohan had to do something about it. So they came up with the idea of having a counter-melody Bowie could sing simultaneously while Crosby sang Little Drummer Boy. Ian Fraser, Grossman, and Kohan wrote Peace on Earth.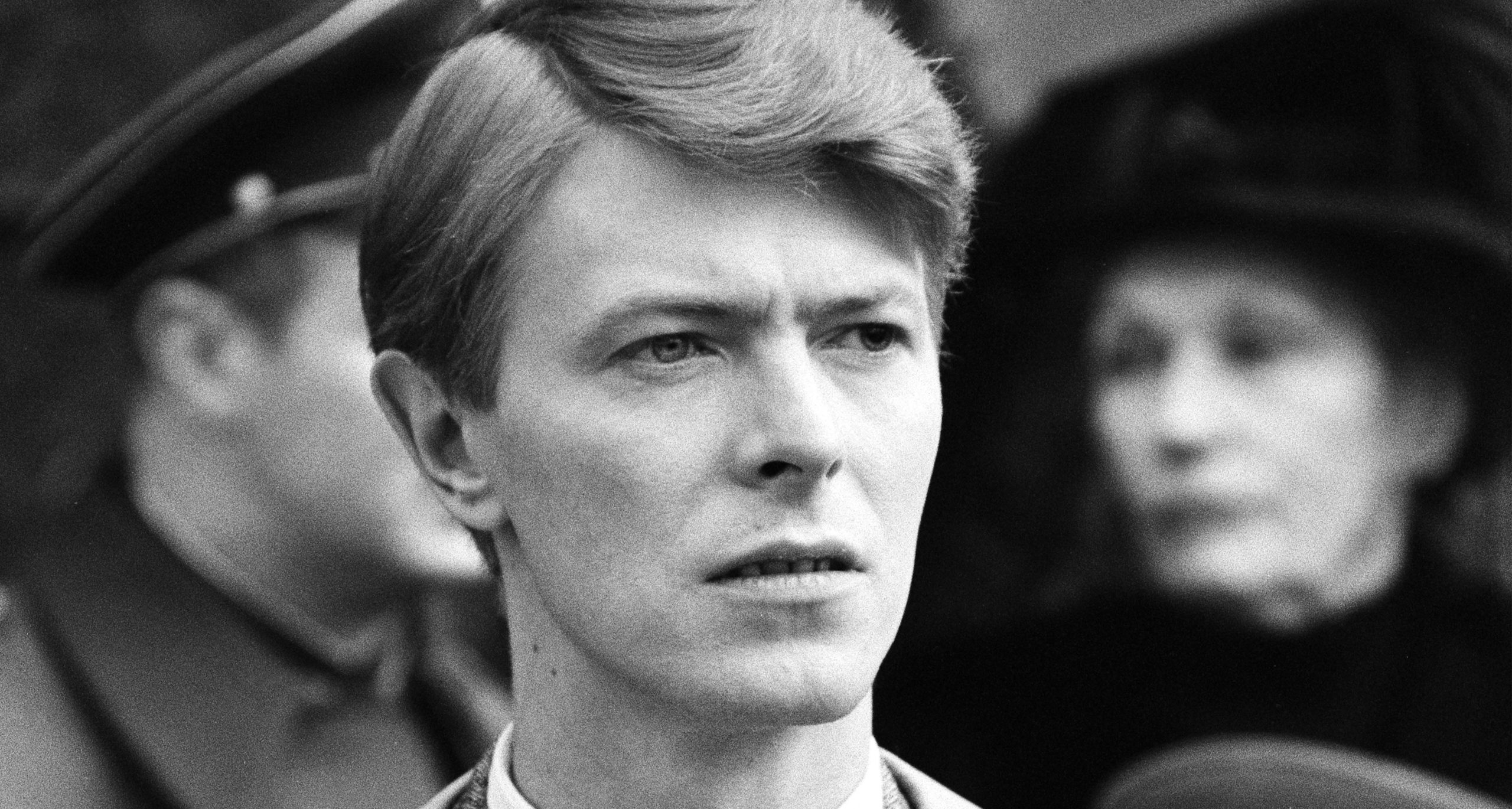 "We didn't know quite what to do," Fraser explained, according to UltimateClassicRock.com. He also said that they went down to the studio basement and spent 75 minutes working on it.
Bing Crosby didn't like David Bowie at first
Bowie and Crosby then perfected the song Peace on Earth/Little Drummer Boy in less than one hour.
Suffice to say, the duo didn't quite get along upon their first meeting. When Bowie and his then-wife Angela Bowie arrived at the television studio, Crosby wasn't impressed.
"The doors opened, and David walked in with his wife," Bing's daughter, Mary Crosby, recalled. "They were both wearing full-length mink coats, they have matching full makeup, and their hair was bright red. We were thinking, 'Oh my god.'"
"It almost didn't happen," Bing's son, Nathaniel Crosby, added.
"I think the producers told him to take the lipstick off and take the earring out. It was just incredible to see the contrast."
However, as the day progressed and Crosby and Bowie worked closer together, the legendary Christmas singer grew fond of the Englishman. He called him a "clean-cut kid and a real fine asset to the show."
Mary Crosby recalled seeing her father transform during the recording.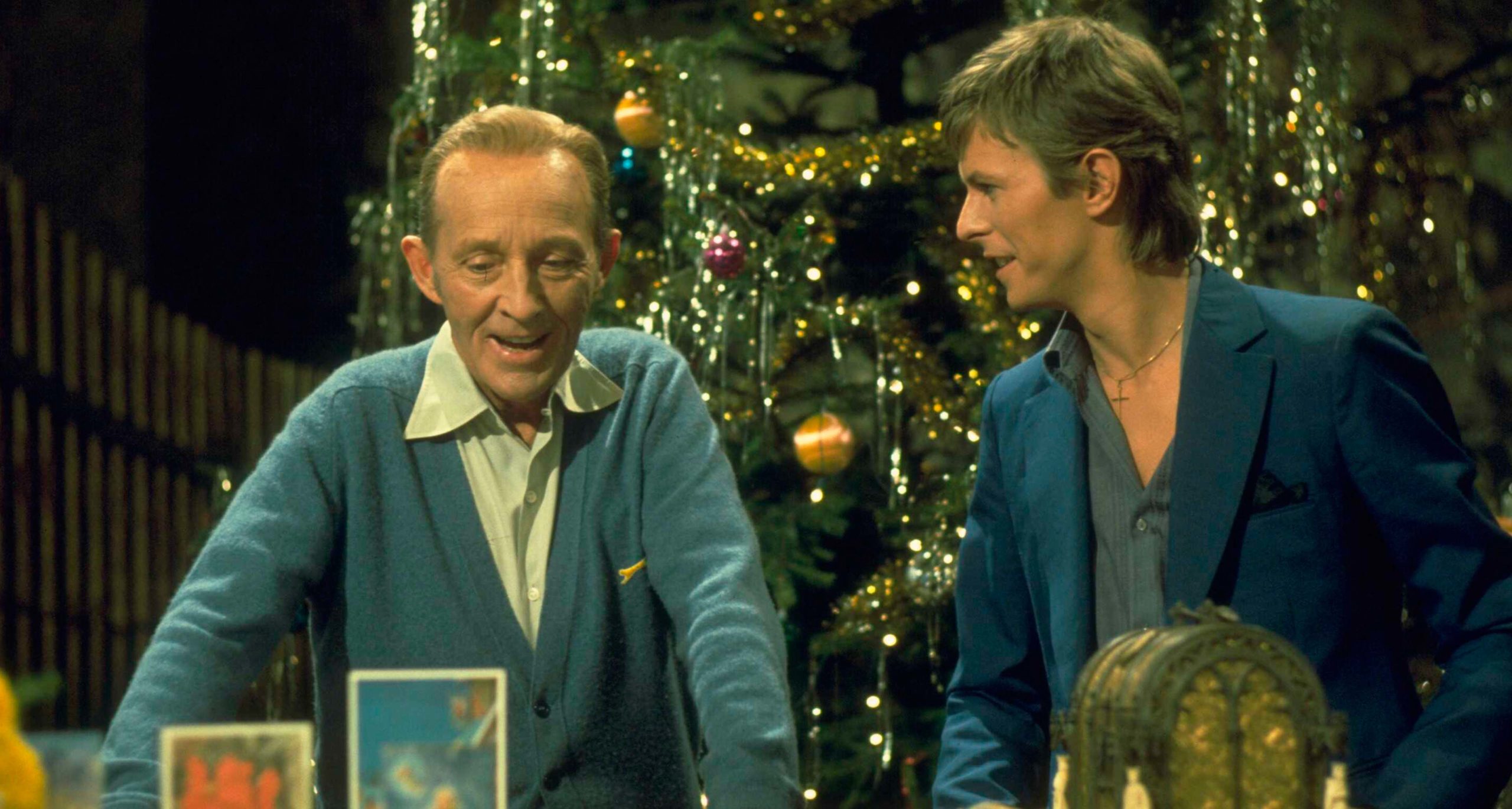 "They sat at the piano, and David was a little nervous. Dad realized David was this amazing musician, and David realized Dad was an amazing musician. You could see them both collectively relax, and then magic was made."
Passed away before the song aired
Bing and David recorded the song in September 1977. Just one month later, Crosby passed away after suffering from a heart attack. The world mourned the great singer and performer, and the Christmas show with Bowie aired after his death.
The song became one of Bowie's all-time best singles. According to Far Out Magazine, it sold an estimated 400,000 copies in the UK alone.
So what was it like working with Bing Crosby on the beautiful Peace on Earth/Little Drummer Boy?
Well, according to David Bowie himself, it was a unique experience. Even though the two weren't best friends and, as Bowie recalled, "so totally out of touch with each other," they produced something very special.
"Yes. I was wondering if he was still alive. He was just… not there. He was not there at all. He had the words in front of him. (Deep Bing voice) 'Hi, Dave, nice to see ya here,'" Bowie recalled in a 1999 interview.
"And he looked like a little old orange sitting on a stool. 'Cos he'd been made up very heavily and his skin was a bit pitted, and there was just nobody home at all, you know? It was the most bizarre experience. I didn't know anything about him. I just knew my mother liked him."
Listen to the beautiful song down below.
And please, share this article with friends and family on Facebook to wish them all a Merry Christmas!