The horrid coronavirus not only affects the elderly and at-risk groups – even seemingly healthy people and kids can be forced to fight for their lives after becoming infected.
Little Emmett Doster, from South Carolina, is one of the youngest people in the US to have tested positive for Covid-19, according to Alive11.
Last week, the 7-month-old boy developed high fever and his mother, 55-year-old Courtney, immediately realized something was very wrong.
Courtney started to call pediatricians and hospitals – in total, she spent three hours on the phone in a desperate attempt to find out if an infant could even be tested for the virus.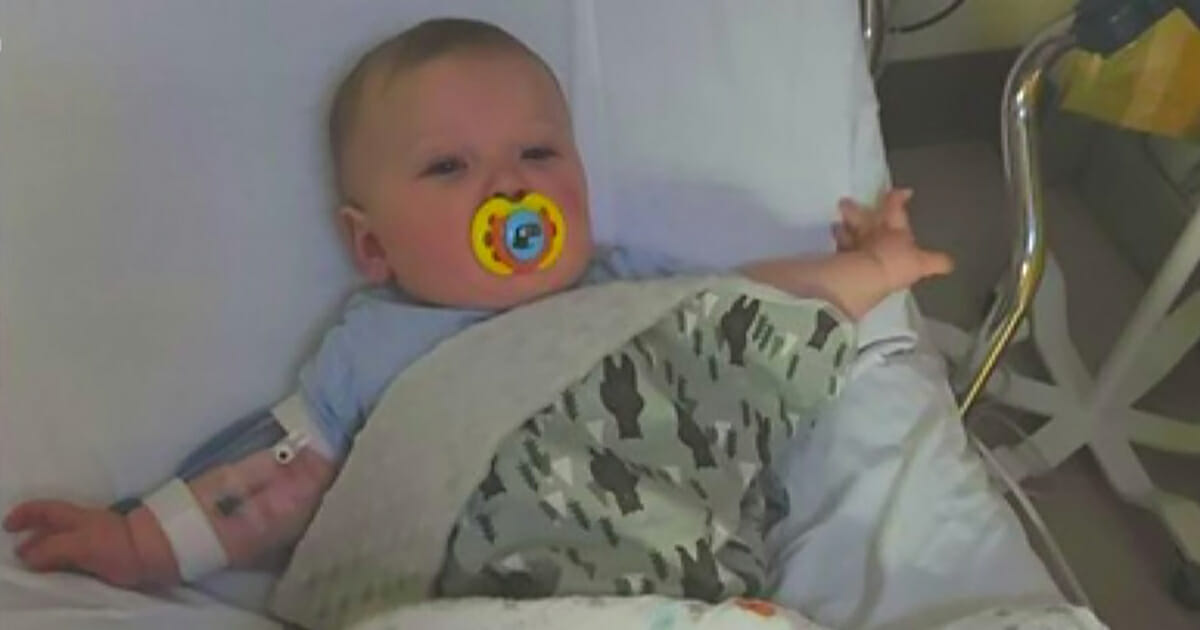 "It's very scary," Courtney told Alive11.
Eventually Courtney managed to get a test for Emmett, at midnight.
The routines for testing a toddler were not completely set and therefore it took a long time for the family to get an answer. The results would not come back until about 24 hours later. Meanwhile, Emmett's condition worsened during the night.
"By 3 a.m., his breathing became rapid and we couldn't get his fever to break," said Courtney.
On Tuesday, it turned out that Emmett tested positive. Of course it was a relief to get an answer to the boy's condition – but the nightmare is far from over. Unfortunately, Emmet is still suffering from the virus as his little body battles to fight off the infectious disease.
Courtney says his symptoms have continued to worsen:
"He's coughing more when he's sleeping so it's really concerning," she explained. "There's no medicine or anything he could take, so they just told him to let it run its course."
Emmett was probably infected by his grandmother. Two weeks ago, Courtney's mother, a daycare worker in Kershaw, South Carolina, tested positive for COVID-19.
At that time, she was one of the first cases in the state.
Before showing any obvious symptoms, she spent a great deal of time around her grandchildren, as grandparents happily to do.
According to Courtney, her mother had a dry cough for over a week, but since the whole family usually has allergies at this time of year, no one thought it was the coronavirus.
Nobody's risk is zero when it comes to COVID-19.
Although children usually have mild symptoms, they, like adults with symptoms, can infect others. It is therefore important that children who have a cold or have a fever do not meet the elderly or those with an impaired immune system.
Courtney is now praying to God that her little boy recovers.
"Many babies do not have it, so there is so much they do not know."
Prayers going up for Emmet and his family. Let this precious child be a winner, and a beacon of hope for all other babies!