Actor Max von Sydow has died aged 90, it has been confirmed.
Sydow, who starred in such projects as Star Wars: Force Awakens, Game of Thrones, and The Exorcist passed away at his home in France at the weekend.
The actor's wife, Catherine von Sydow, said in a statement: "It is with a broken heart and with infinite sadness that we have the extreme pain of announcing the departure of Max von Sydow on March 8, 2020."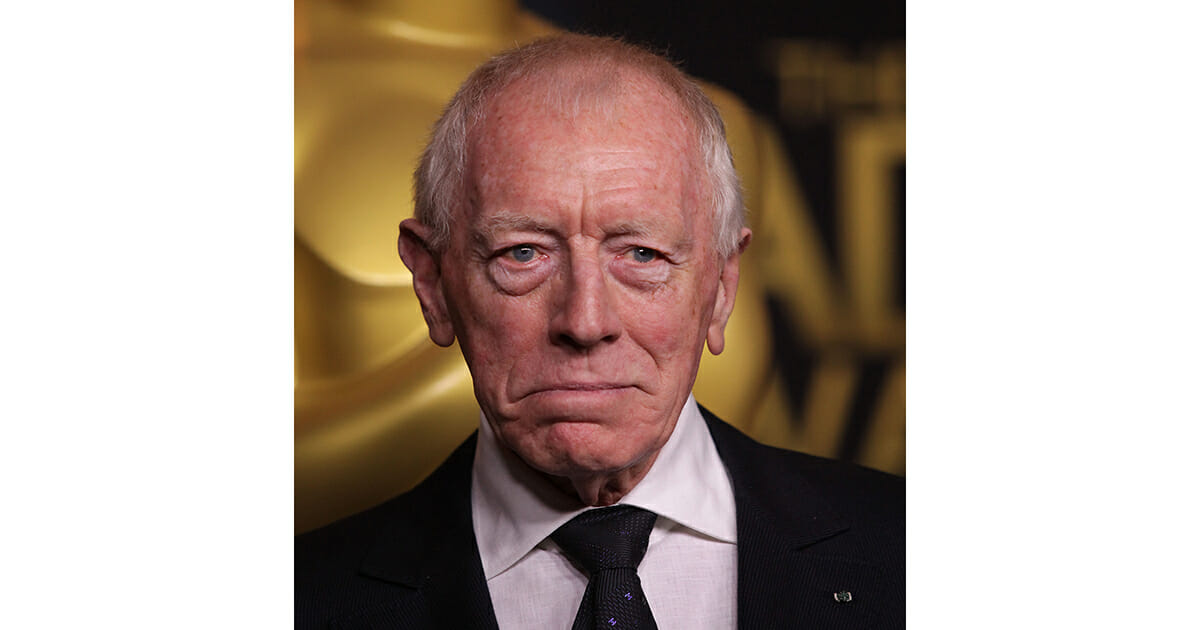 Max von Sydow, born in Sweden, in 1929, made a name for himself in the film industry over several decades during the 20th century.
He featured alongside Ingmar Bergman in The Seventh Seal (1957) and played Jesus Christ in The Greatest Story Ever Told (1965).
Future roles included voice work in The Simpsons and appearances in both Game of Thrones, where he played the Three-Eyed Raven who helps Bran north of the the Wall, and a cameo in the opening scene of Star Wars: Force Awakens.
Von Sydow had lived in France for many years, where he passed away this weekend aged 90. He leaves behind his wife and four children, though is today being mourned and remembered by fans all around the world.
Rest in peace, Max, and thank you for the tremendous work you did on-screen.
Share this article on Facebook to send thoughts and prayers where they're needed.