Former Republican governor Arnold Schwarzenegger said last week's scenes of violence and chaos brought back memories of growing up in post-Nazi Austria.
Addressing the violence at the Capitol building last week which left five people dead and more than 50 law enforcement officers injured, Schwarzenegger said it reminded him of the violence caused by the Nazi equivalent of the Proud Boys during World War II.
The Southern Poverty Law Center has designated the Proud Boys as an extremist hate group.
According to an interview with the Wall Street Journal, the leader of the Proud Boys, Enrique Tarrio, said 2,000 to 2,400 members of the group were at the Capitol Wednesday at the protest which escalated into a riot, as reported by 12 News.
In a 7-minute interview posted to Twitter the former Republican governor of California said: "I grew up in Austria. I'm very aware of Kristallnacht or the Night of Broken Glass," he said.
"It was a night of rampage against the Jews carried out in 1938 by the Nazi equivalent of the Proud Boys. Wednesday was the Day of Broken Glass right here in the United States. The broken glass was in the windows of the United States Capitol.
"But the mob did not just shatter the windows of the Capitol, they shattered the ideas we took for granted. They did not just break down the doors of the building that housed American democracy. They trampled the very principles on which our country was founded."
The actor was born in 1947 in Austria, two years after the end of World War II and said his country was in ruins after suffering "the loss of democracy."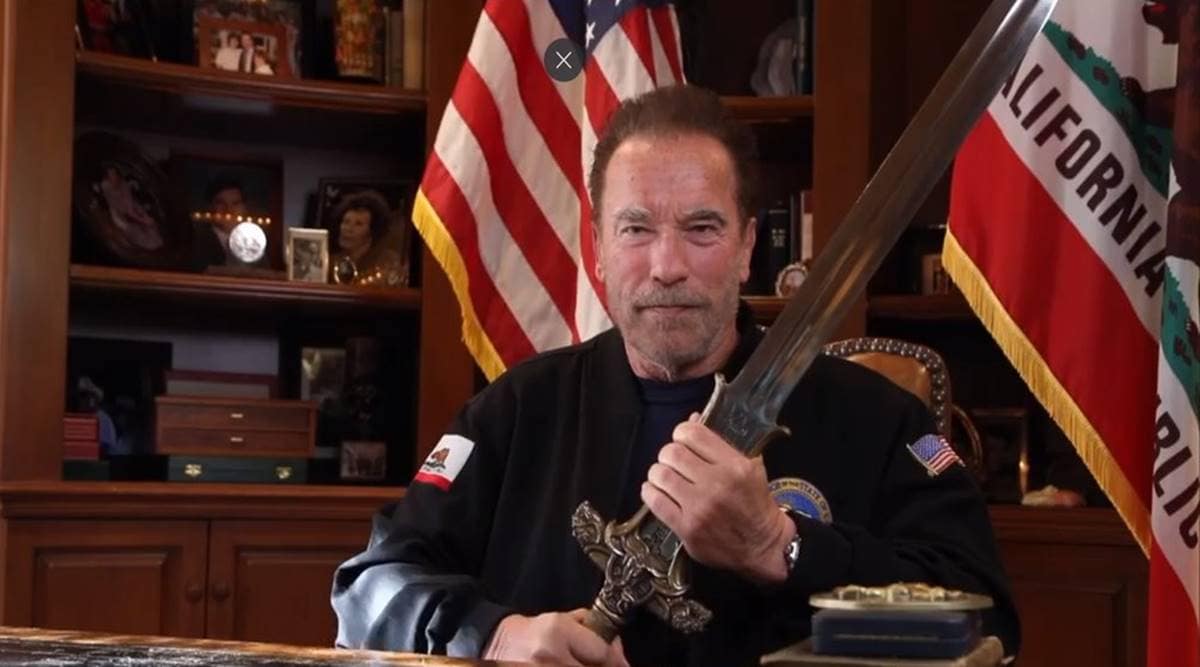 Schwarzenegger recounted stories of his childhood where his father and neighbors drank to excess in the aftermath of what he called "the most evil regime" in history.
"It all started with lies, and lies, and lies, and intolerance," he said. "So being from Europe, I've seen firsthand how things can spin out of control. I know there is a fear in this country and all over the world that something like this could happen right here," he added.
Schwarzenegger, who is best known for his role as The Terminator, then likened that moment in history to the present day.
"President Trump sought to overturn the results of an election, and of a fair election," he said. "He sought a coup by misleading people with lies. My father and our neighbors were misled also with lies and I know where such lies lead."
Schwarzenegger went on to call President Trump the "worst president" in history who would "soon be as irrelevant as an old tweet."
He then questioned the elected officials who have "enabled his lies," adding: "I will remind them of what Teddy Roosevelt said: 'Patriotism means to stand by the country. It does not mean to stand by the president.'"
He said he had hopes that as a result of Wednesday's violence America would come out stronger.
"I believe, as shaken as we are by the events of recent days, we will come out stronger because we now understand what can be lost," the 73-year-old added.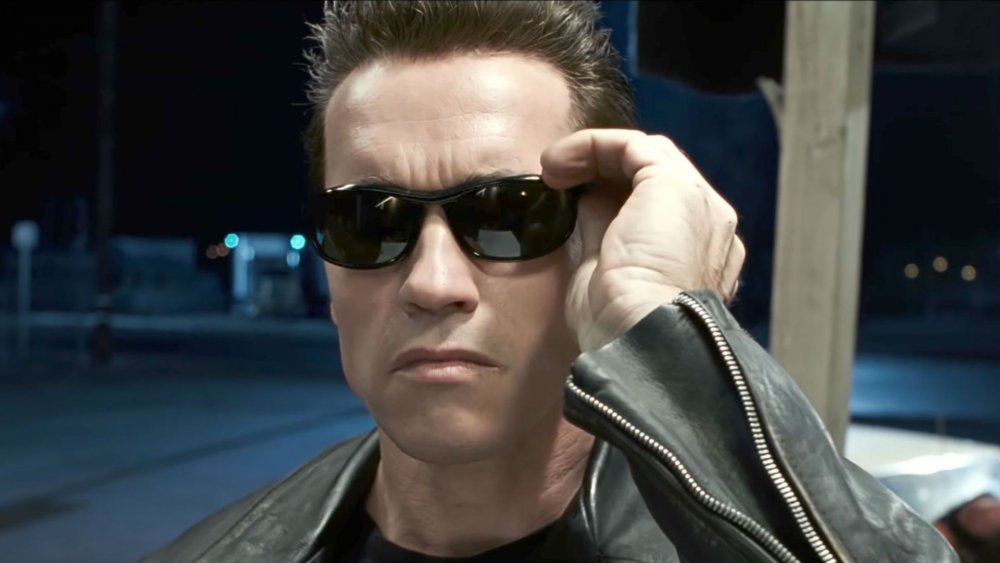 Schwarzenegger said in 2016 he would have run for president had he been born in America. But as a naturalized U.S. citizen, he's not eligible.
He then asked viewers to join him in wishing President-elect Joe Biden success.
"And to those who think they can overturn the United States Constitution, know this: You will never win," he added. "President-elect Biden, we stand with you today, tomorrow, and forever in defense of our democracy from those who would threaten it."
Schwarzenegger is right to be angry and scared at the ripple effect that these riots could cause.
I hope all those responsible for Wednesday's violence which left 5 dead, including a police officer, and more than 50 injured are swiftly brought to justice. Please share.