Donald Trump has been rather quiet since being acquitted in his historic second impeachment trial.
Many of his Republican party allies voted to acquit him in his second impeachment trial. One of whom was Senate Minority Leader Mitch McConnell, who actually tore Trump apart on the Senate floor following the vote.
In a Senate floor speech, McConnell said that Trump was "practically and morally responsible" for the violence at the Capitol on January 6.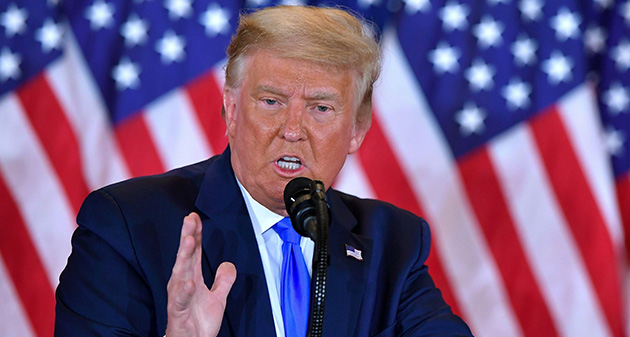 Further, McConnell called Trump's claim to have defeated President Biden in the election a "crescendo of conspiracy theories orchestrated by an outgoing president who seemed determined to either overturn the voters decision or else torch our institutions on the way out."
Trump was undoubtably happy that McConnell – and many other Republican Senators – voted to acquit him. However, just days after the trial's end, Trump attacks McConnell.
In a statement, Trump calls the Kentucky Republican a "dour, sullen and unsmiling political hack."
"The Republican Party can never again be respected or strong with political 'leaders' like Sen. Mitch McConnell at its helm," Trump said in an emailed statement.
"McConnell's dedication to business as usual, status quo policies, together with his lack of political insight, wisdom, skill, and personality, has rapidly driven him from Majority Leader to Minority Leader, and it will only get worse."
Trump continued, saying: "The Democrats and Chuck Schumer play McConnell like a fiddle—they've never had it so good—and they want to keep it that way! We know our America First agenda is a winner, not McConnell's Beltway First agenda or Biden's America Last."
Just days earlier, McConnell seemed to try to patch up his relationship with Donald Trump, saying that the former president could play a "constructive" role for the Republicans.
"I don't rule out the prospect that Trump may well be supporting good candidates," McConnell told the Wall Street Journal. "I'm not assuming that, to the extent the former president wants to continue to be involved, he won't be a constructive part of the process."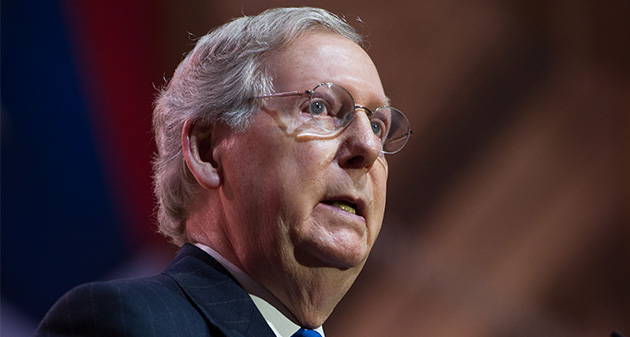 Since leaving the White House, Donald Trump and his family have laid low and kept a quiet profile while staying at the Mar-a-Lago resort in Florida, and the same goes for his die-hard supporters.
However, following Trump's acquittal in the second impeachment trial, supporters got together for a rally in West Palm Beach on President's Day on Monday.
Tuesday's statement from Donald Trump is the first real sign from the former president still being active in the political landscape, and he continued with blaming McConnell for the Republican distress, crediting himself for recent successes.
He referred to the January 5 election as "the Georgia disaster," blaming McConnell's push for $600 stimulus checks for losing Georgia's special Senate runoff election. It lost the GOP control of the congressional upper chamber.
"Republicans won majorities in at least 59 of the 98 partisan legislative chambers, and the Democrats failed to flip a single legislative chamber from red to blue. And in 'Mitch's Senate,' over the last two election cycles, I single-handedly saved at least 12 Senate seats, more than eight in the 2020 cycle alone—and then came the Georgia disaster, where we should have won both U.S. Senate seats, but McConnell matched the Democrat offer of $2,000 stimulus checks with $600," Trump said.
He calls McConnell "one of the most unpopular politicians in the United States," saying that the Kentucky Republican didn't do enough.
"It was a complete election disaster in Georgia, and certain other swing states. McConnell did nothing, and will never do what needs to be done in order to secure a fair and just electoral system into the future," Trump continued. "He doesn't have what it takes, never did, and never will."
What do you think of Donald Trump's statement? Give us your thoughts in the comment box on Facebook – we always encourage a healthy debate!
Meanwhile, share this article on Facebook with friends and family.