A team of researchers, which includes members of Emmett Till's family, have discovered an unserved arrest warrant charging a white woman with Till's 1955 kidnapping.
The team had been searching the basement of a Mississippi courthouse for evidence for evidence about the lynching of the Black teenager when they came across the 1955 warrant.
Now his surviving relatives want authorities to arrest the woman named on the warrant.
In December 2021, the Department of Justice officially closed its investigation into Till's 1955 murder. The department had previously reopened the case after a 2017 book quoted Carolyn Bryant Donham saying she lied about Till grabbing her and making sexual advances.
Her family denied she recanted her statements.
Months after the latest investigation was closed, the Emmett Till Legacy Foundation, which included two relatives cousin Deborah Watts head of the foundation and her daughter Teri Watts, began their own search for evidence.
The team found an unserved arrest warrant dated August 29, 1955 for Donham, who was identified as "Mrs. Roy Bryant" on the document.
Leflore County Circuit Clerk Elmus Stockstill confirmed the document's authenticity.
Evidence has pointed to Donham, who was 21 at the time, as the one responsible for identifying the 14-year-old, who she accused of making improper advances at her while at a store in Money, Mississippi.
One of Till's relatives who witnessed the exchange said Till whistled at her.
At the time, Donham was married to one of the two white men who were eventually tried and acquitted after Till was abducted from his home and brutally murdered.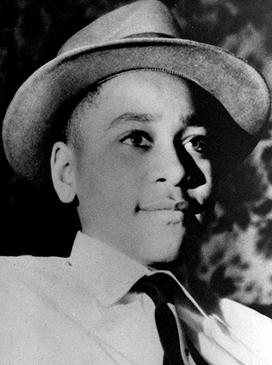 While an arrest warrant was made public at the time of the crime, Leflore County sheriff told the press they did not want to "bother" Donham because she had two young children to take care of.
The warrant went into storage and was seemingly forgotten about until recently.
'Serve it and charge her.'
Following the discovery of the warrant, Till's relatives want to see Donham, who is now in her 80s and living in North Carolina, arrested.
Leflore County Sheriff Ricky Banks told the Associated Press it was the first time he heard about a warrant, but once he obtained a copy he would contact the proper authorities and see what could be done, if anything.
But it might not be so easy. According to Ronald J. Rychlak, a law professor at the University of Mississippi, arrest warrants can "go stale." If there was also new evidence then the arrest warrant could "absolutely" be used as the next step towards prosecution.
What are your thoughts about this recent discovery? Should Carolyn Bryant Donham be arrested and possibly charged or has too much time passed?
Share your thoughts with us on Facebook and then share this post to keep the conversation going.