Ever heard the name Hang Mioku? Once upon a time, she was a successful model and a singer who dreamed of conquering the world.
But today, she's probably more known to the public after she did a huge mistake that caused irreversible damage to her face.
Whether we like it or not, we live in a very appearance-focused world, and for me, it feels like the beauty ideals have become more extreme as the years have passed. Unfortunately, some beauty ideals have a lot of negative effects – especially on young people who are exposed to them daily.
On the other hand, a lot of people also like to care about their looks and think it's fun to dress up and use heavy makeup. But when it comes to Korean model Hang Mioku, it's safe to say that she took it too far. For many, she's a sad example of the obsession with plastic surgery.
To understand how she ended up in a situation where pictures of her face spread like a wildfire around the world, we need to go back to her early years in life.
According to Biography Tribune, Hang was born in South Korea on 8 July 1963 – which means that she turns 59 this summer.
Information about her childhood is scarce, but we know that Hang grew up in South Korea. According to some sources, she didn't want to study at university, and instead, she pursued a career in the entertainment industry.
During the 80s, Hang worked as a model and could be seen in advertising campaigns in South Korea. She also had a beautiful voice and worked as a singer. Considering her modeling career, it's no wild guess that Hang became more and more focused on her looks. As a model, building and maintaining your appearance is practically a 24/7 job in itself.
Capital of plastic surgery
If you look at older pictures of Hang, you see a naturally beautiful young woman – with long dark hair, beautiful dark eyes, and an infectious smile.
But apparently, she was not satisfied with her looks. So when she was 28 years old, she underwent her first plastic surgery. Soon it became like a drug for her, and she underwent more and more surgery.
Her first operation was done in South Korea, a country with the highest per capita rate of cosmetic surgery in the world. Seoul, the capital, is often referred to as the global plastic surgery capital. In the Gangnam district of Seoul, there are 500 aesthetic centers alone.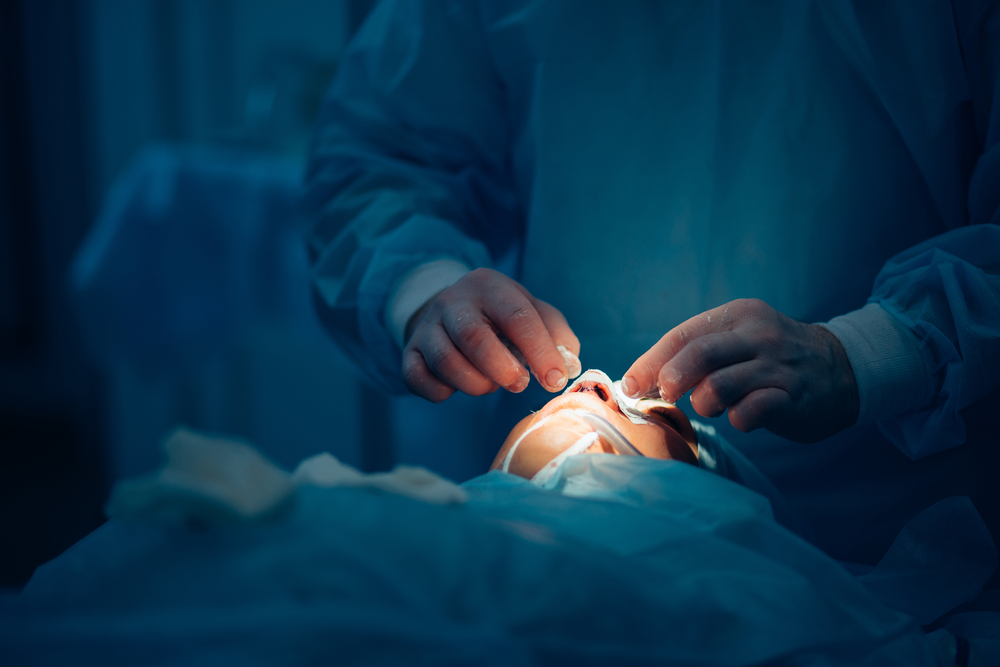 The boom in plastic surgery in South Korea probably affected Hang as well – she grew up in a very competitive society, and in Seoul, people are pushed closely together. That's one of the reasons why plastic surgery has become so popular in the country; people are constantly comparing themselves.
But after undergoing her first surgery in Korea, Hang moved to Japan. She continued to lay the knife, but problems soon started to occur on the horizon.
Several of the procedures on her face didn't go well and changed her appearance for the worse. When she went home to visit her parents, they no longer recognized their daughter. Her mother and father realized something was very wrong and took Hang to the hospital, where she got help. She probably dealt with mental illness and underwent treatments but was forced to discontinue them when the family couldn't afford them.
Instead, she went back to do more cosmetic surgery.
Her skin and face were a mess, but Hang still wanted to do more. She was clearly obsessed. However, she had a hard time finding a plastic surgeon willing to take her on – most doctors realized that Hang was not feeling well.
But eventually, she found someone who gave her a bottle of black market silicone. The "doctor" explained that Hang could inject the silicone herself, and she did, with a terrifying result.
But Hang, who is said to have two children, didn't stop with her homecooked experiments. When she ran out of silicone and money, she realized that she could use cooking oil on her face – a big mistake.
After injecting the oil, Hang became completely unrecognizable. The oil had destroyed her face and local children who saw her joked about Hang. They called her the "standing fan", because of her swollen face placed on her little tiny bottle.
Hang Mioku today
After getting more and more attention, Hang sought medical help. She received a lot of donations and was finally able to pay for some necessary surgeries. In 2008, doctors removed 60 grams of foreign substance from her face and 200 grams from her neck.
But despite 10 operations, Hang still has scars and unfortunately, she's still significantly disfigured. According to Daily Mail, she works at a recycled clothing store today, called The Beautiful Shop.
It's been a while since Hang was in the news, and it's hard to get information on how she's feeling now and what she's doing. She is not active on social media and hasn't been for a long while.
Even though she did this to herself, I still feel sorry for her. Just like those who cut, starve, binge, and do drugs, it's an inside struggle. Something nobody can see but they can only see the results.
We hope that Hang feels better today!