What would you do if there was a new drug on the market that promised to delay the progression of a potentially fatal disease, but your insurance wouldn't cover it? You might consider paying out of pocket, right?
What if the drug cost $2.1 million?
A new drug has the potential to save a 20-month-old baby from a life of paralysis, but his insurance won't pay for it and his parents are unable to afford it because it's the most expensive drug in the world.
Wade Hosey, of Washington, North Carolina, was a "perfectly healthy baby boy" when he was born. But when the now 20-month-year-old was one years old, his family started to wonder when he would start to walk.
Even though he continued to develop normally in other areas, Wade never took his first steps.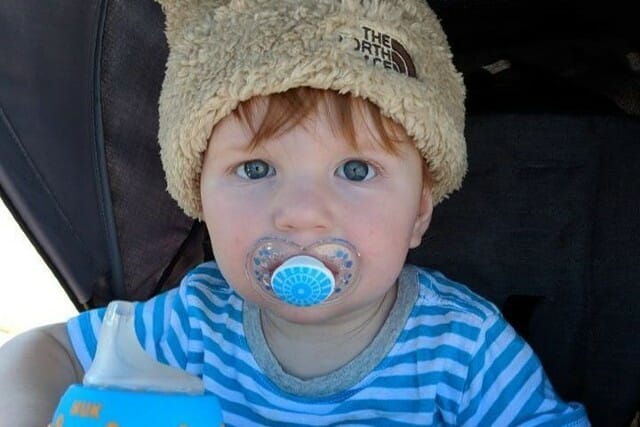 Numerous people assured Wade's parents that their little boy was fine, but when he still wasn't walking at 18 months they began to search for answers. Even though he started physical therapy to strengthen his legs, they were weakening, so doctors suggested genetic testing.
The results revealed that Wade had SMA (Spinal Muscular Atrophy Type 2), a genetic disease characterized by muscle atrophy and loss of motor function. Life expectancy for someone with SMA type 2 depends on the severity.
"For the most part, when you look at him, he's a normal kid," Wade's mom, Nicky, said, according to WITN. "When I'm holding him and you pass us in a grocery store, you think 'Oh, he's a cute little kid.' And then he starts to do things, and you're like 'Oh, that's kind of not normal.'"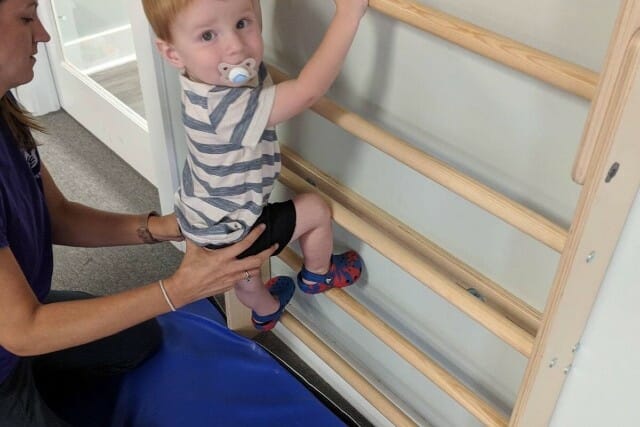 Recently, the FDA approved a new drug that could drastically improve Wade's life–previously the disease was incurable, but new drugs offer the chance of improved lives. Trials for this drug have been completed with great success.
Wade's doctor at Duke University Hospital requested an expedited claim due to his declining condition and age, the drug is only for children under the age of two, but his family's insurance denied it.
The Hosey family filed an appeal with their insurance company, Blue Cross Blue Shield of North Carolina. They have set up a GoFundMe to raise the necessary $2.1 million for the drug, Zolgensma, and have raised over $40,000 so far.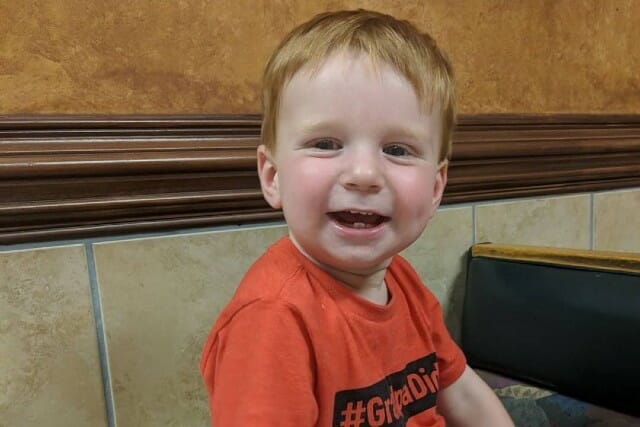 With Wade's family currently unable to afford the price tag of the one-time drug, which is administered intravenously, his mother said they are exploring other options including another SMA drug that their insurance approved.
To begin the drug, Spinraza, is injected multiple times into the spine. The injections continue every four months for the rest of the patient's life.
Nicky said the family's initial out of pocket cost would be $80,000, but she's unsure if their insurance would continue to cover Wade's treatment.
The Washington Post reported that this drug would cost $750,000 during the first year and every year after it would cost $375,000.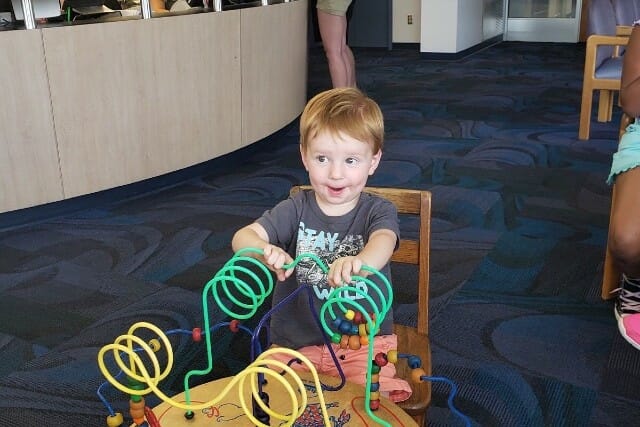 "These pharmaceutical companies are in control, and there's nothing we can do about it," Wade's mother said. "It's a problem that all of these politicians go up to (Washington) D.C. and they want to go fix. For some reason, they get up there and nothing gets done. It's a crisis. It's an epidemic, that's what it is."
According to a recent Facebook post from Nicky, the family's insurance company "verbally reversed their decision on Zolgensma."
"If everything works out, by Gods grace, Wade may get the treatment within the next 2 weeks!! We KNOW this would NOT have been possible without all of your help, prayers and shares!"
Let's continue to pray that Wade and his family continue to be blessed with good news.
If this doesn't get you fired up, I don't know what will.
This is so frustrating that there are drugs out there that can drastically improve or save a person's life and yet insurance companies won't pay for them or that they only change their minds after backlash.
People are forced to choose between being sick or going into debt because of this. Share this if you want to see change!