People all over the world have been praying for Jeremy Renner during the last few days.
The beloved Hollywood actor has been in a "stable but critical" condition after a weather-related accident involving a snow plow.
Now. he's finally broke his silence by sharing a heartbreaking picture – and it might just give you a hint as to how close he was to not surviving.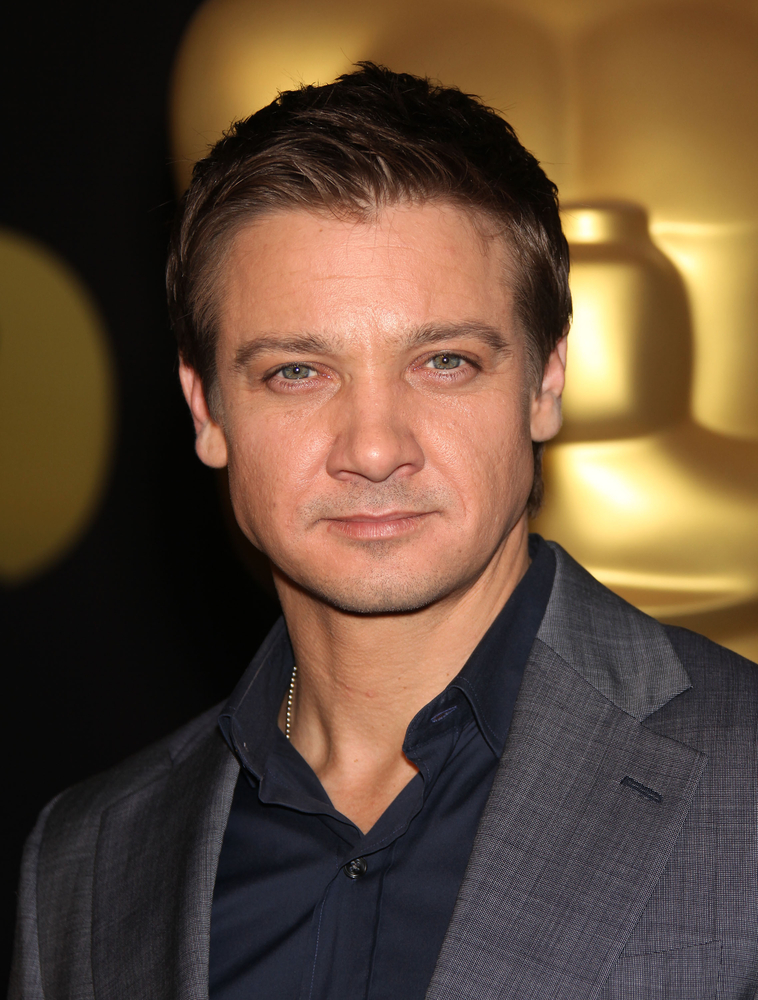 The first time I saw Jeremy Renner was in The Hurt Locker, back in 2008. To me, he remains one of the most utilized, yet underrated actors in Hollywood.
It should go without saying that he seems to be a great guy in everyday life as well.
With that in mind, it really shocked me when I first heard the news about the snow plow accident that occurred on New Year's Day. The 51-year-old star was reportedly left seriously injured in the process of moving snow from a private driveway, helping his family and neighbors access their cars.
Reports state that Renner has owned a home in Washoe County, Nevada, for several years – an area that experienced heavy snowfall due to a storm on New Year's Eve.
"He was being a great neighbor and he was plowing those roads for his neighbor," Washoe County Sheriff Darin Balaam shared at a press conference.
Jeremy was working with his snowcat, a personal vehicle, at the time of the accident.
Only last month, the actor – also known for his roles in such films as American Hustle, and Mission Impossible: Ghost Protocol, as well as his role as Hawk Eye in the Marvel Cinematic Universe – posted a video of himself driving a 4×4 vehicle in the snow.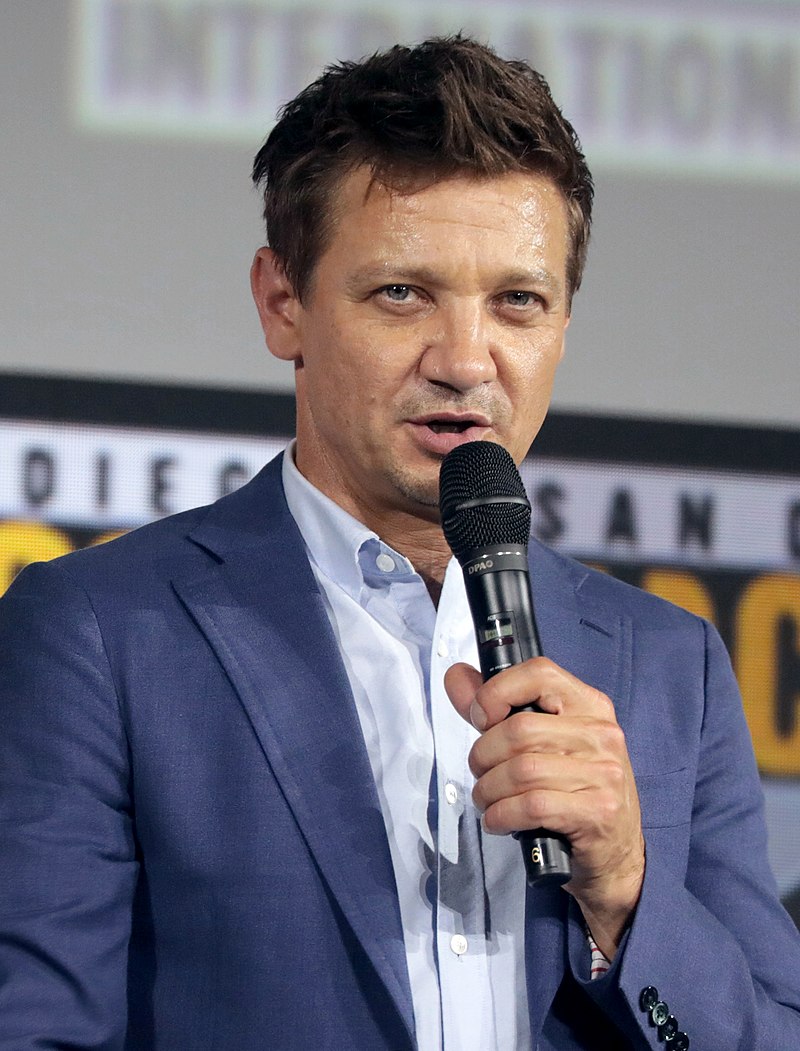 The mayor of Reno, Nevada, Hillary Schieve, said that Jeremy was helping a stranded motorist when the Snowcat ran over his leg, leading to major blood loss.
Several of Jeremy's family members were with him when the horrific accident unfolded. Neighbors are said to have come to the rescue, giving aid and bringing towels while they wiated for first responders to arrive.
According to a spokesperson, the actor was seriously hurt, sustaining "blunt chest trauma and orthopedic injuries." He was airlifted to a Nevada hospital and underwent two surgeries.
After the surgery, Jeremy was treated in the intensive care unit. Reports listed him as being in "stable but critical condition."
On Tuesday, a new health update was released by Samantha Mast, Jeremy Renner's publicist. Thankfully, the new information helped to assuage the fears of many.
"Jeremy is making positive progress and is awake, talking and in good spirits," Mast said in the statement.
"He remains in ICU in critical but stable condition. He is overwhelmed by the showing of love and support. The family asks for your continued thoughts while he heals with his close loved ones."
Previously, Jeremy's family had reached out and thanked the hospital staff, first responders, and all others out there that had sent their love to the famous actor.
"Jeremy's family would like to express their gratitude to the incredible doctors and nurses looking after him, Truckee Meadows Fire and Rescue, Washoe County Sheriff, Reno City Mayor Hillary Schieve and the Carano and Murdock families," a statement from his spokesperson read.
"They are also tremendously overwhelmed and appreciative of the outpouring of love and support from his fans."
But no updates were delivered from the actor himself – until now. In his first social media post since the accident, The Hurt Locker star shared a truly candid picture from his hospital bed.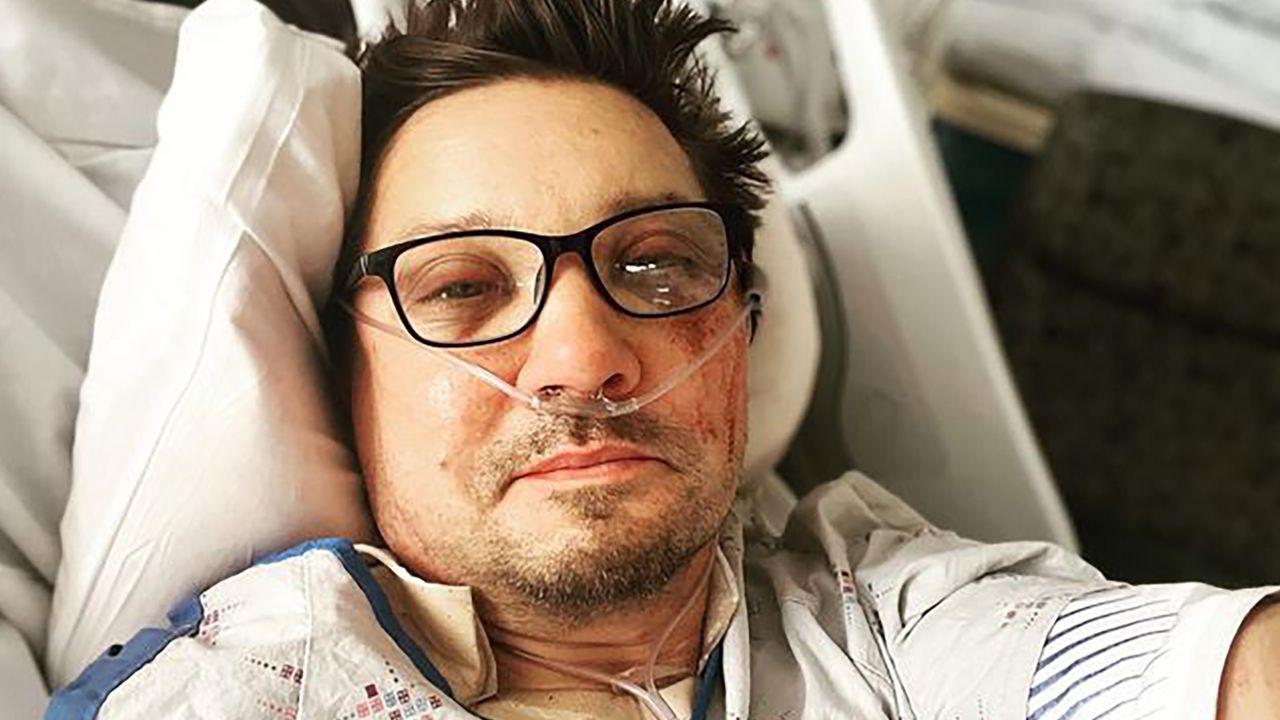 He wrote: "Thank you all for your kind words. Im (sic) too messed up now to type. But I send love to you all."
On Tuesday, Jeremy Renner's sister, Kym, gave another update about his brother's recovery. According to CBS 13 reporter Steve Large, she said:
"We are so thrilled with his progress. If anyone knows Jeremy, he is a fighter and doesn't mess around. He is crushing all the progress goals. We couldn't feel more positive about the road ahead."
Jeremy Renner, born in Modesto, California, is known for going out of his way to help communities and has repeatedly proved that he is a compassionate soul.
The 51-year-old is set to star in Disney+ show Rennervations, a four-part series in which the actor attempts to help communities around the world by reimagining unique purpose-built vehicles to meet the needs of the area.
We hope that Renner makes a full and swift recovery!