It can't be easy being married to a world famous musician, especially if he's as famous as Jon Bon Jovi.
The entertainment industry can be full of temptations that can present obstacles in even the most stable of marriages.
Some may be skeptical, but Jon Bon Jovi and his wife have shown that true love can survive as they celebrate 30 years of marriage.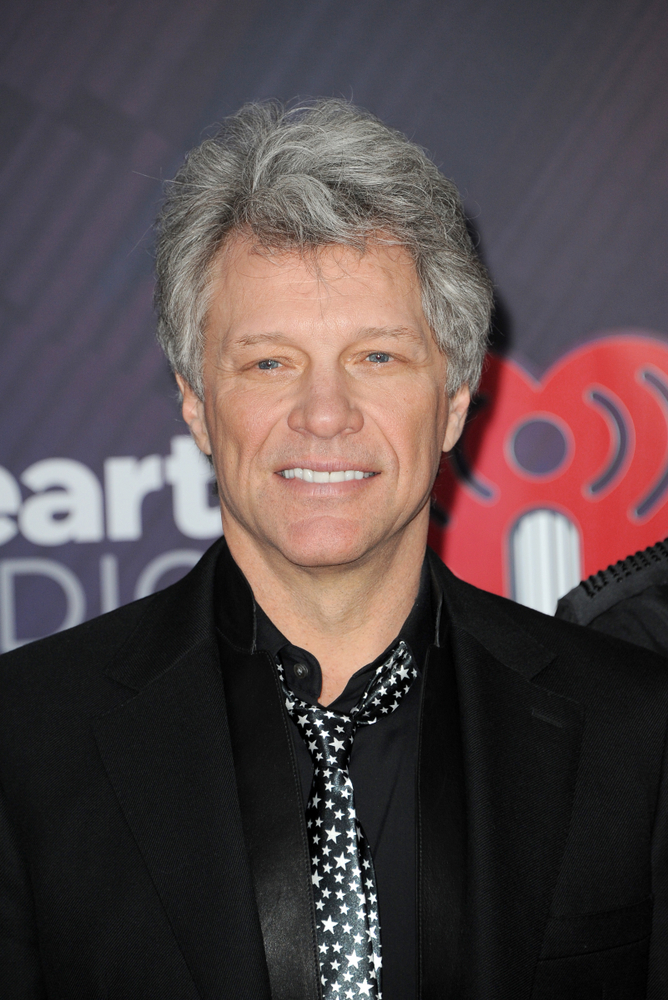 Jon and Dorothea met at Sayreville War Memorial High School in their New Jersey hometown.
They dated for a while until the rock legend's career kept them apart and Dorothea got tired of waiting for him.
The two separated after four years of dating and Jon was seen out with many famous Hollywood ladies. But behind the scenes, he was pining for his high school sweetheart.
"I ran away and joined the circus, I went on the road so she wasn't very excited about that prospect and said 'why should I sit here and wait,'" he said.
"I was running around with the starlets and playing the games that all the young kids do, I had a movie star girlfriend."
But all Jon really wanted to do was get back home to Jersey.
"I went to her (Dorothea) mom's house and said to her 'you got to come with me, you got be with me and she fell for it,'" he said.
While touring in Los Angeles in 1989, Bon Jovi secretly took a trip to Las Vegas and married his high school sweetheart.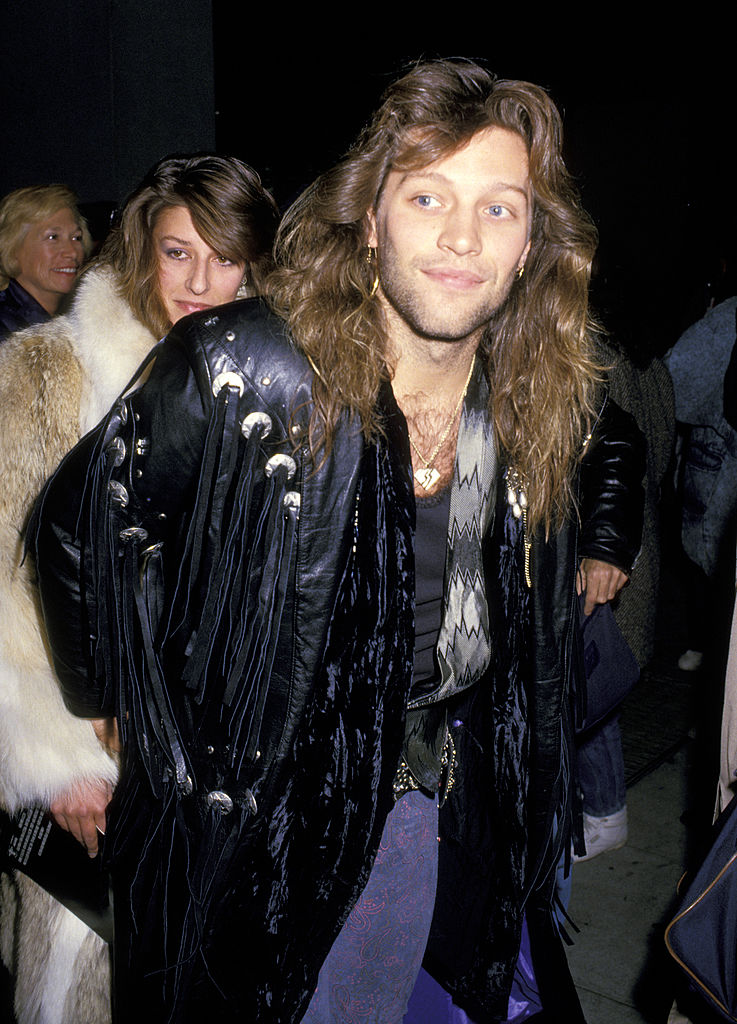 Jon and Dorothea tied the knot in front of an Elvis impersonator. But not everyone was happy with the union. When the music star returned from Vegas, his manager was quite upset. He felt it wasn't a good move for Jon's future career.
But even some of Jon Bon Jovi's closest didn't seem to approve of his marriage and because of that, his honeymoon wasn't as joyful as it should have been.
"It was like Harry Styles or Justin Timberlake getting married. I was that to the young girls in my time. When I came back from Vegas my manager was furious. He was like, '­America's boy is now married … that's not a good career move.'" And there were plenty more disgruntled reactions where that came from. Jon's record label was also dismayed to learn that one of their ultimate pin-ups had taken himself off the market for good. The rocker's mom wasn't exactly overjoyed at hearing the news, either. "F*** no, she was not impressed," Jon told The Mirror.
"America wasn't happy on that Monday when they found out about the wedding and a lot of people tried to ruin a beautiful thing. They tried to cheat us out of that moment," he said.
By 2004 the couple had four children together and Jon credits the success of his relationship to the woman he married.
"She's the glue," he told Today. "I'm the crazy visionary with all kinds of things flying, and the seams are all splitting. She's the one following me with the glue and the thread and needle, keeping it all together."
The couple, who celebrates their 33rd anniversary in April, said they have worked hard to give their kids a normal life.
"We never really drag the kids to things," Dorothea told People. "I never pointed at the TV and said, 'There's Daddy!' We try hard just to give our kids a normal life."
Dorothea knows there are a legion of fans who would gladly take her place, but devoted wife Dorothea celebrates the fact her husband is still adored.
"I think it's great they love the music," she said. "They love the band and are so loyal."
Speaking with People in 2020, Jon Bon Jovi shared the secret to their healthy marriage.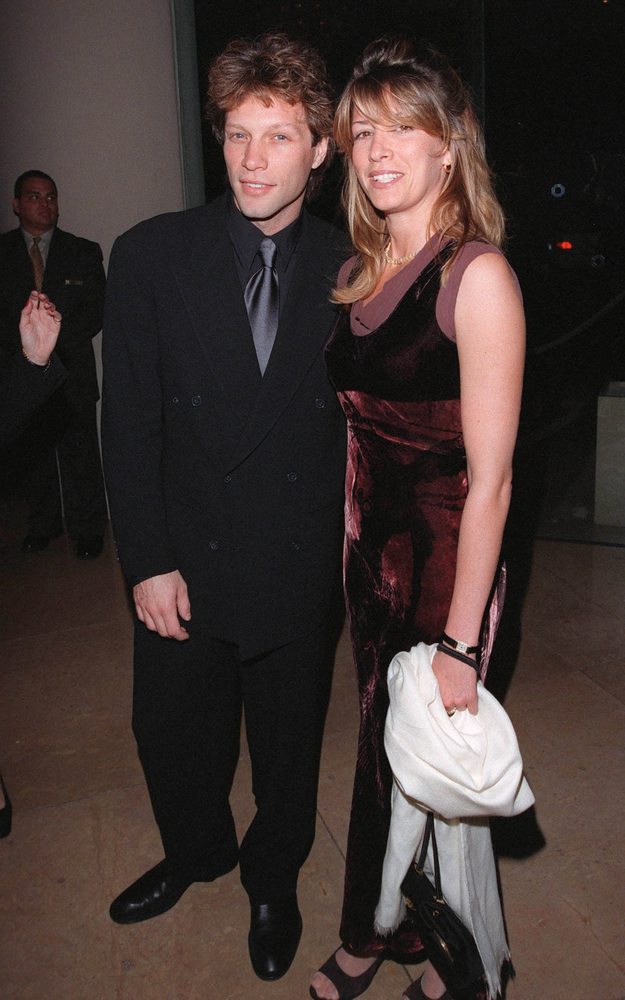 ″Mutual respect,″ said and continued:
″Having grown up together and grown together. And we really like each other. We want to hang out.″
The couple run two Soul Kitchen restaurants, which prepare hot meals for those in need, and the Jon Bon Jovi Soul Foundation, which builds affordable housing units.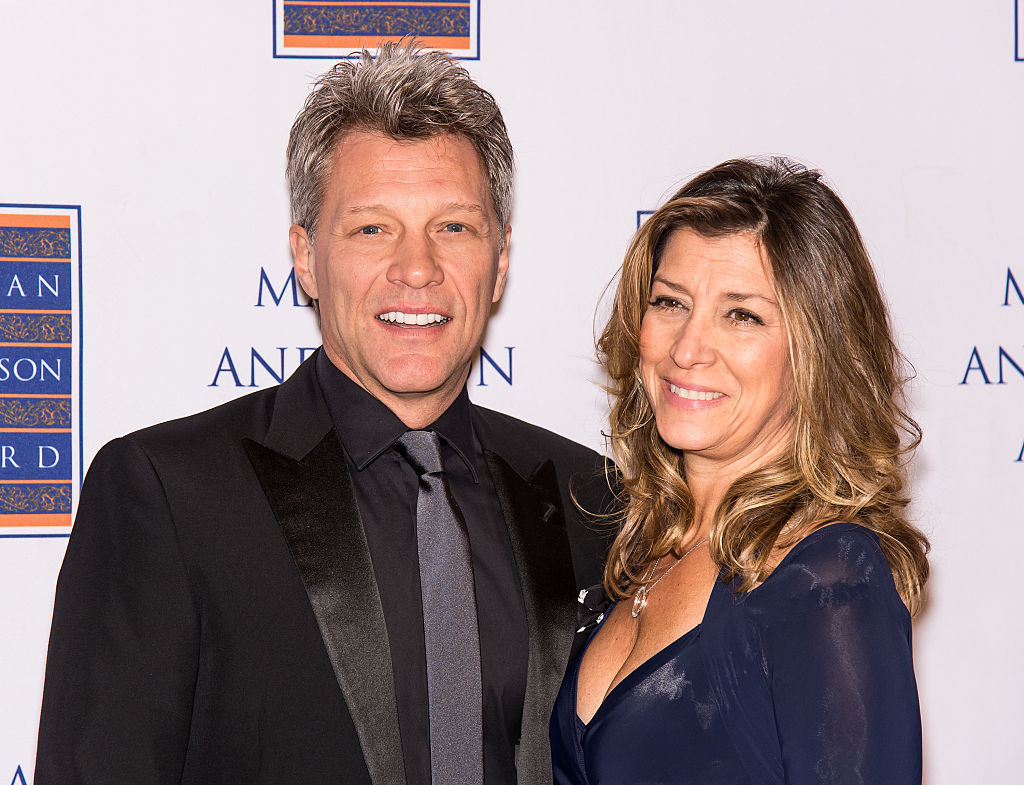 These two are a perfect example of not getting distracted from what's really important.
Jon Bon Jovi and Dorothea are one of the music world's most well-known couples, but they haven't let fame ruin their love. This beautiful couple show that true love really does last forever.
Please share to wish them a Happy 33th Anniversary.