Judy Sheindlin, or "Judge Judy", as you might more commonly know her as, has been a television daytime star for almost 25 years. Her show sees millions of people viewing her cases each day. In 2018, she was even named the highest paid daytime television host by Forbes Magazine.
Besides being a very-well respected judge, Judy Sheindlin has had a pretty low key private life. But in fact, her longtime marriage to her second husband Jerry has been quite dramatic.
So how did she and her beloved husband meet? And what does he look like? Here's all you need to know about their wonderful love story!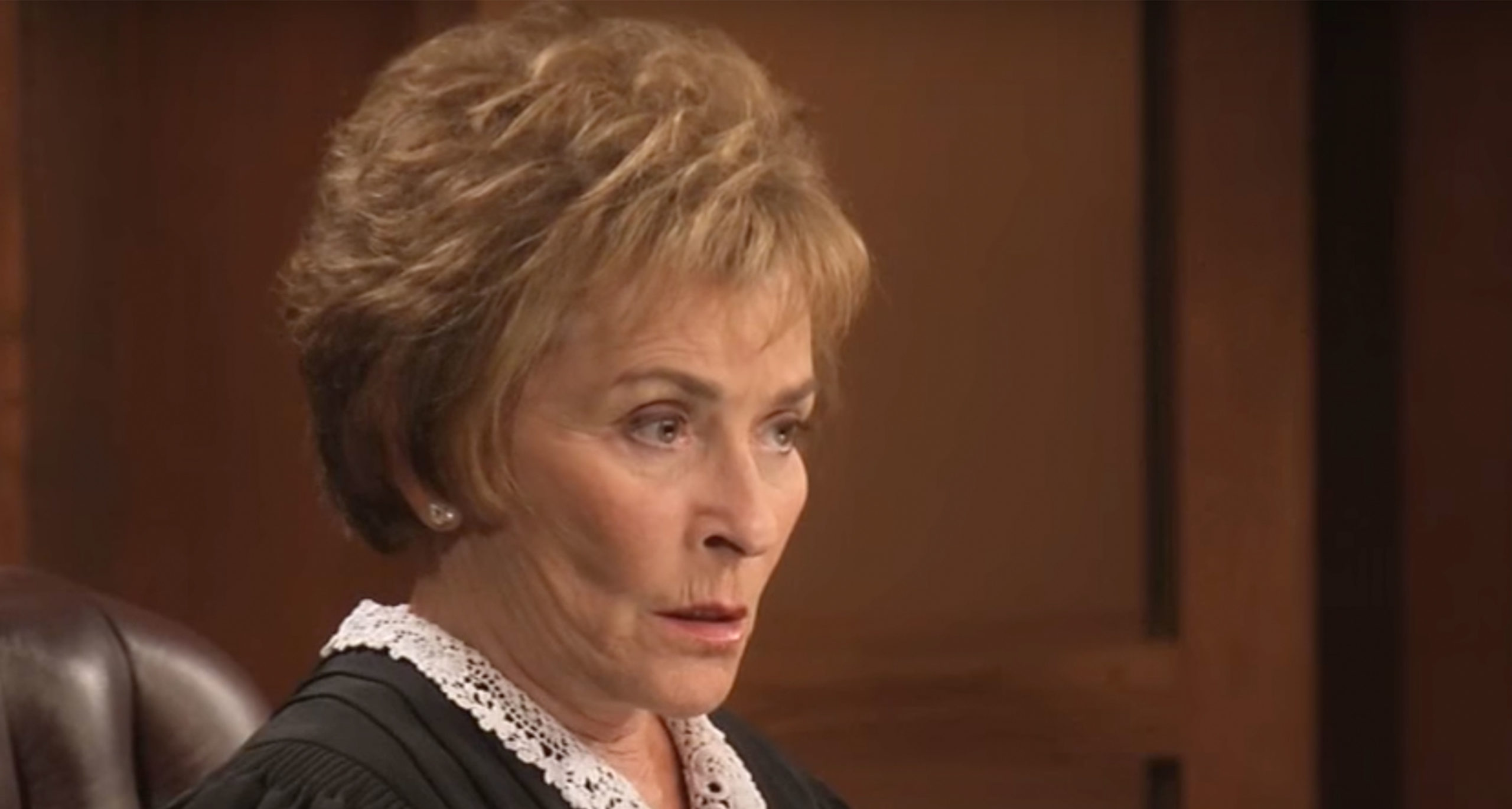 There are probably few people who would recognize the name Judy Sheindlin. Say "Judge Judy", however, and it's hard for them not to.
The judge and television celebrity gained fame when her program started 25 years ago through her retorts and snappy comebacks to the live audience. The enigmatic and sometimes downright confused guests who went through her court only helped her along the way.
After a long run, Judge Judy was finally canceled by CBS in 2020. However, that hasn't stopped Judy from continuing her television career.
Despite being a celebrity and earning a crazy amount of money, Judy Sheindlin has led a pretty low-key private life. But in fact, she's been through quite a beautiful love story, one that ended with her marrying her second husband – twice!
So how did Judge Judy get to where she is today? Here's all you need to know about her!
Judge Judy was born Judith Susan Blum on October 21, 1942, in New York.
Judge Judy – early life
She was raised in Brooklyn and as a young girl she knew that her future was going to be in law.
She knew she wanted to pursue a career as a lawyer, and says she was "lousy" in both math and chemistry.
"[For] most of the young woman of my generation, their plan was to marry and have a family," Sheindlin explained. "
I always felt that it would be great to be a woman who had a profession that separated you from the rest of the pack."
Her father, Murray, worked as a dentist and her mother, Ethel, as an office manager. She explains that they were both very moral people, and growing up, she settled on pursuing a career in law via "a process of elimination."
"I was a great bullshitter … and I could argue my way out of any situation," she said, recalling that her father told her that she should be a Senator growing up. "I figured out you've really got to be a lawyer first."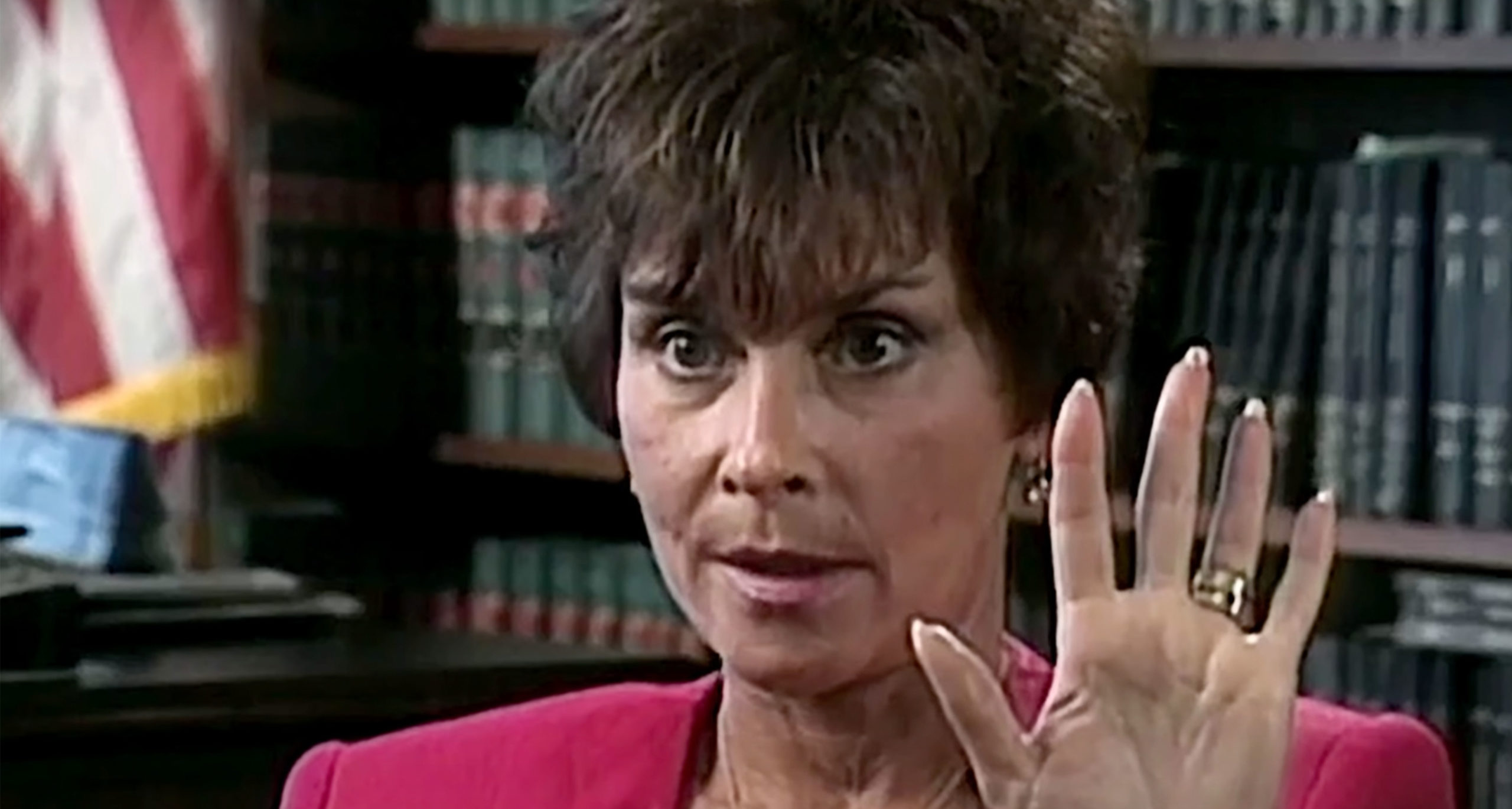 Judge Judy felt that the world of law was her natural place. She became an undergraduate at the American University in Washington DC, from where she graduated in 1963. She was actually the only woman in her class of 126(!) students.
Graduated in 1965
Around this time, Judy was also taught a very important lesson by her dad which set her on the right course in life.
"I came home from college and my father was questioning some of my grades. I started giving him all kinds of excuses why I had not performed as expected. He looked me and said, 'Darling, don't pee on my leg and tell me it's raining'," she recalled.
Judy went on to finish her law degree at the New York Law School back home in New York City. She had been the only woman to graduate her class, which most people would consider pretty amazing. However, upon her entering the New York Law School, her professor had another opinion.
"Why are you taking up the seat of a man who is going to have to support a family," she recalled a professor telling her.
After graduating in 1965, Judy went on to work as a corporate lawyer, though it wasn't as great as she thought. At the time, she'd married and had two children at home to take care of. She continued working in family court, serving as a prosecutor for 10 years.
Judge Judy was special, especially since she was a woman in a male-dominated business. Back in school, professors doubted whether she could become a lawyer at all, but that only made Judy even more sure that she'd chosen the right profession.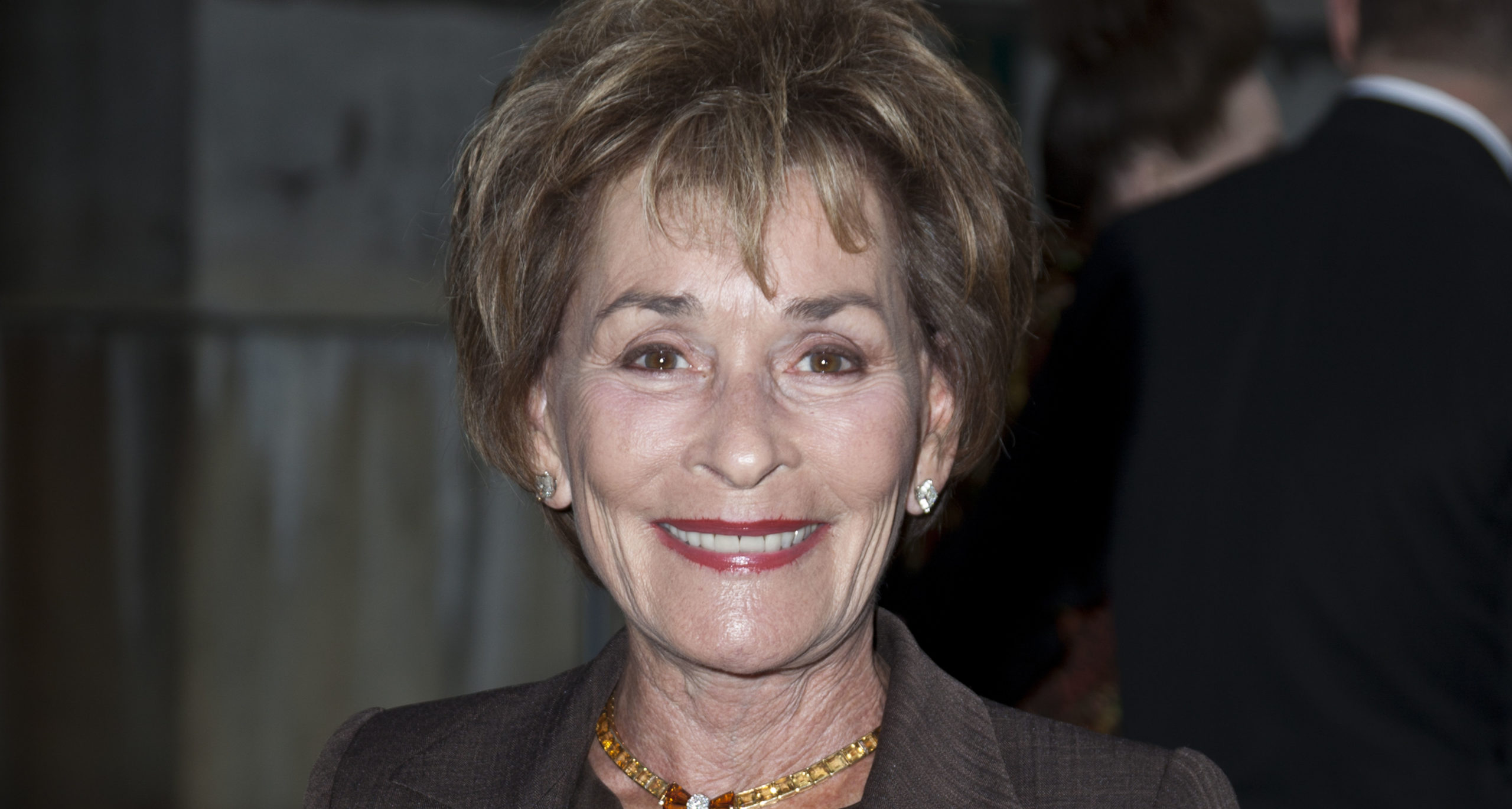 She had a no-nonsense attitude which struck many, including then-New York Mayor Ed Koch, who appointed her a criminal court judge. A couple of years later, she was promoted to a supervising family court judge.
'Judge Judy' – television success
Given that Judge Judy was great at her job, she draw attention. She had a profile piece in the Los Angeles Times in 1993, and later, she invited 60 Minutes into her court room to film her.
That was the start of what would become Judge Judy, as she was offered the courtroom television show. It premiered in 1996 – and became an instant hit.
With each passing year, the show became more and more popular, and Judge Judy felt that she should get the proper rewards and recognition for it too. She knew that she had leverage because she was the sole star on the show.
"The People's Court, they've had several judges. The Tonight Show has had several hosts. But I Love Lucy only had one Lucille Ball," she explained.
"So, almost 20 years ago, I told the company that I worked for this: 'I want to be more of a partner. Don't treat me as a paid employee. I could make this show without you — I created a deal where I could do that — but you can't make it without me.
"I can take Judy Sheindlin anywhere else. And good luck with you if you can find somebody else. Otherwise, let's share the gift that this program has brought to both of us.' I don't think that there's anything unreasonable about that," Judge Judy added.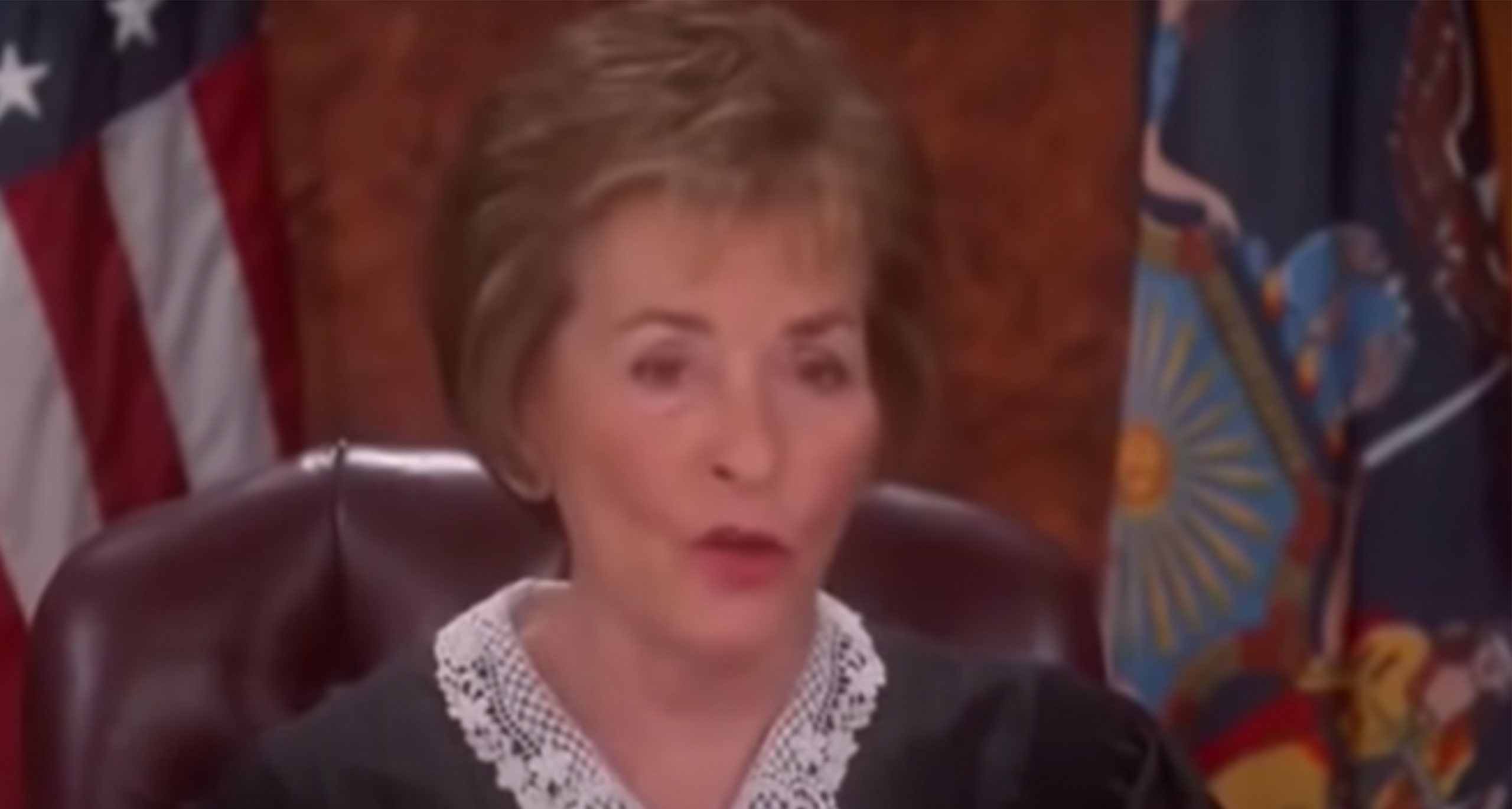 Now, 25 years later, Judge Judy's appeared in more than 6,500 episodes and 12,500 cases, averaging 9 million daily viewers. The show won three Emmy's – and besides that, Judge Judy got very rich as well.
Judge Judy – net worth
According to a 2019 New York Times Magazine list, Judy earned $47 million from her salary alone in 2018. In total, Forbes has put her net worth at a staggering $445 million.
"Judge Judy" is licensed in over 100 international territories. "I get mail from all over, including Zimbabwe," she said, laughing.
In March of 2020, CBS announced that the program was going to be cancelled. Even though Judy had been on the show for 25 years, she didn't feel emotional when the last episode was shot.
"I wasn't teary. I felt gratified that I had completed that part of my journey and done it respectably. It was just the end of the day, the end of the job. I cleaned the bathroom, and the bathroom is sparkling," she said.
But just because the show has been cancelled, it doesn't mean that Judge Judy herself is heading out of the courtroom. In fact, she's set to do a show on AMazon's IMDb streaming service, called Judy Justice. It will premiere November 1.
There, she will also be joined by her granddaughter Sarah Rose, who's working as Judy's law clerk.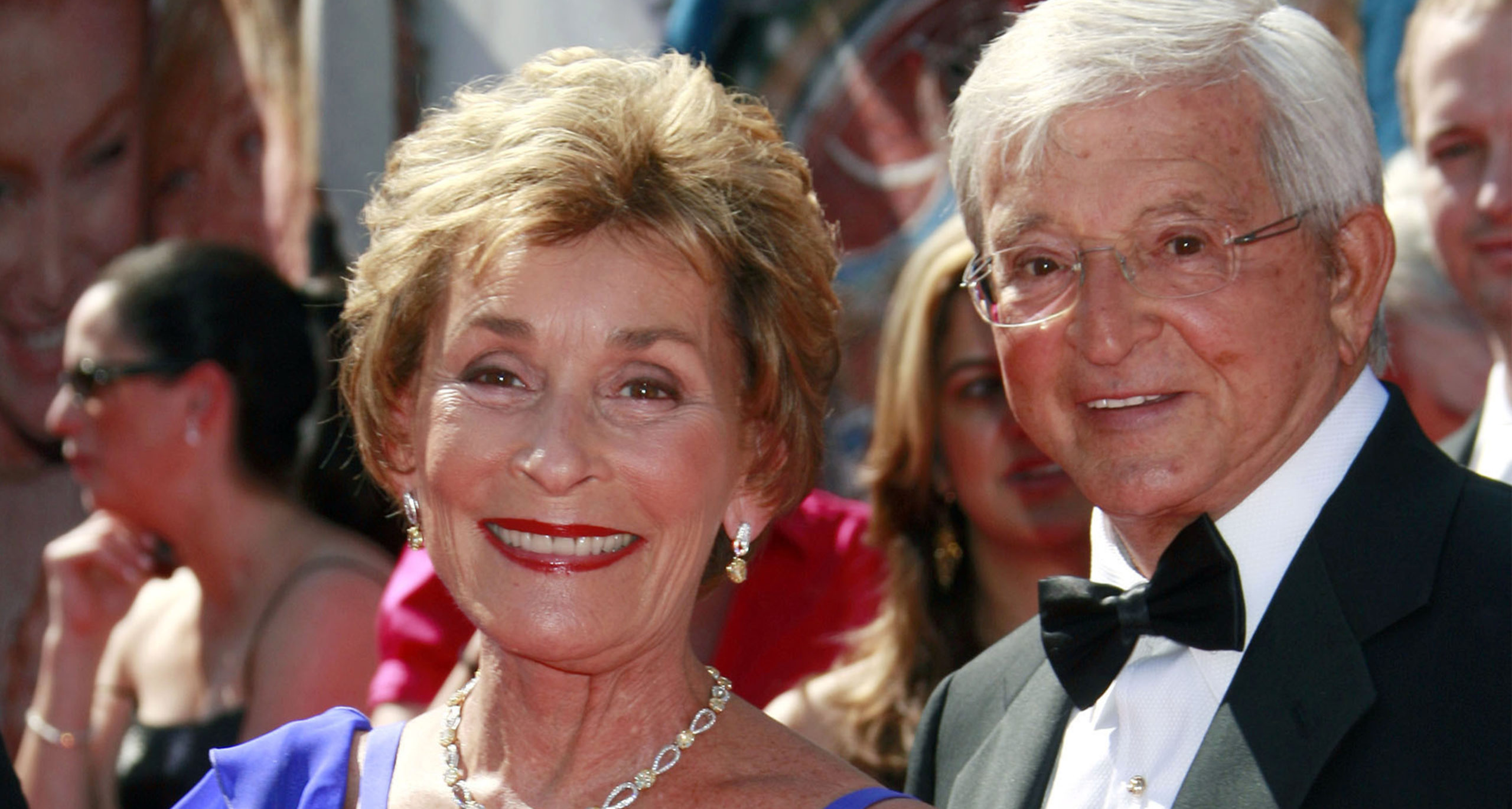 "I've known Sarah, our law clerk, since she was born. She will be a third-generation female lawyer in our family," Judy said. "She's smart, sassy, and opinionated. Who knows where she gets those traits?"
Family life
Judy married her first husband, Ronald Lev, in 1964. The couple had two children, Jamie Hartwright and Adam Levy, but divorced in 1976.
"It was scary, I was the first divorce in my family," she recalled.
"My first husband is a lovely, lovely man but he always viewed my job as a hobby and there came a time where I resented that."
It didn't take long before Judge Judy found love once again. A short time after the divorce from Ronald, Judy found herself in a bar where she met the person that was to be her second husband, Jerry.
At the time, Judy was a prosecutor and Jerry had completed a case as a defense lawyer. Upon meeting for the first time, it seemed like they had an instant connection.
"There was a reporter from the New York Post there at the bar, and I was speaking to him about the case," Jerry told the LA Times.
"Judy came walking in and put her finger in my face and said, 'And who is this?' I said, 'Lady, get your finger out of my face.' We've been together ever since."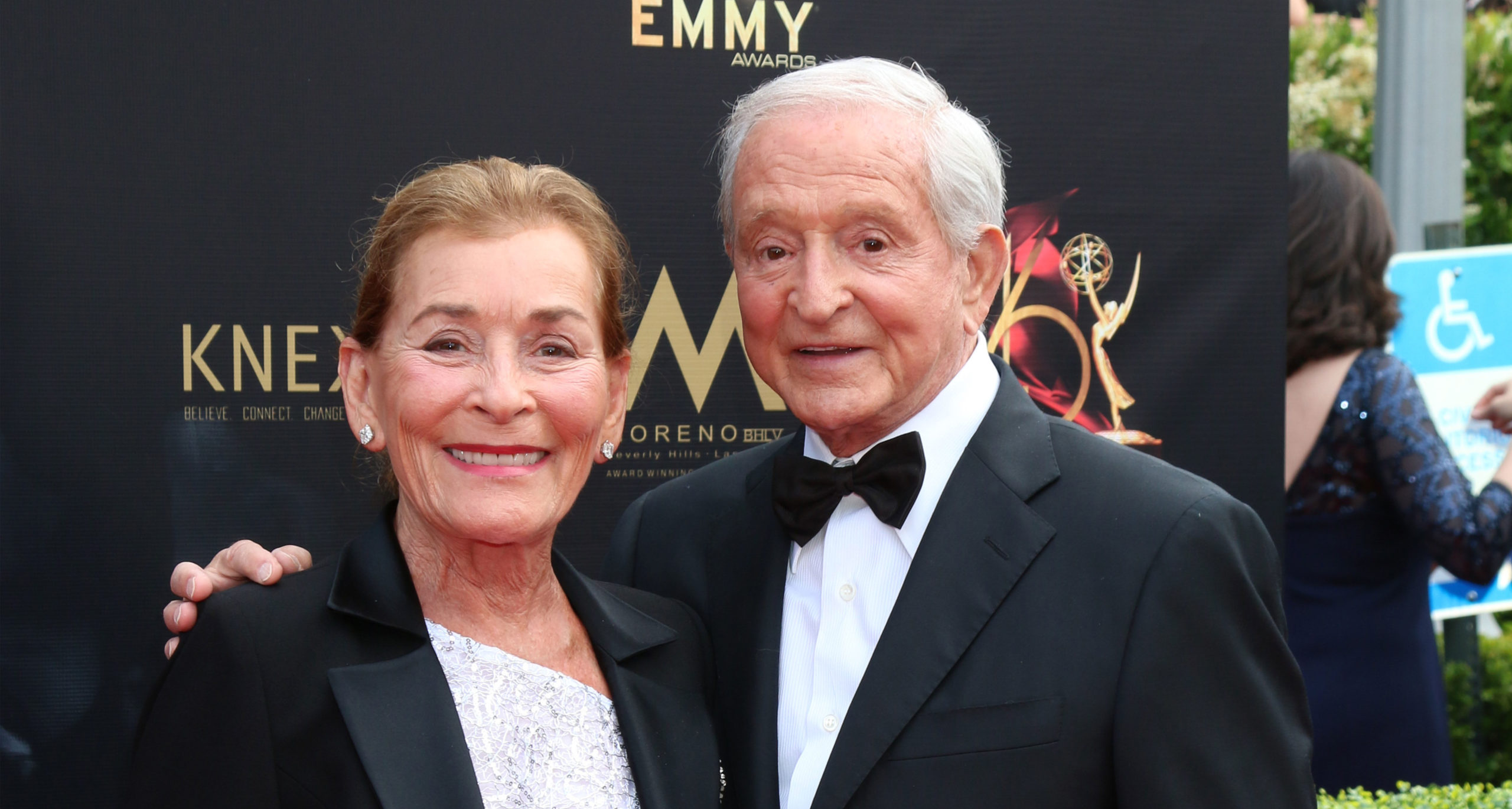 For Judy, it was special. She told Closer that she felt "so crazy" when she met Jerry.
Divorced – and re-married
"I would have married him two days after we met … but we didn't marry for a year."
In 1977, the couple married and Judy became a step-mother to Jerry's three children. The couple enjoyed their time, with Jerry continuing his work in the same profession. These days, he's now being a retired New York Supreme Court justice.
In 1990, though, tragedy struck.
Judy lost her father, who she described as "the one person I could totally rely on". As a result of that, she and Jerry decided to get a divorce.
"I was so sad when my father died, that an easier emotion for me to deal with was being angry at Jerry for not picking up the slack than dealing with the sadness of the loss," she told Closer.
Jerry and Judy decided to date other people and life went on. However, eventually it came to a point where couldn't just pretend anymore. Judy and Jerry were meant for one another, and so the two re-married.
"I just had to come to terms with the fact that men of that generation expect to be taken care of and catered to," she added.
"I missed Jerry, I like to have someone to fuss over, I like to be mated. It's natural for me," she added.
"I learned the hard way that sometimes what you think makes you happy won't. I just had to come to terms with the fact that men of that generation expect to be taken care of and catered to."
Judge Judy today
Six years later, Judge Judy premiered, and not long after, she became a worldwide celebrity. Her marriage to Jerry then took a rather unique turn when her husband began starring on a rival program called The People's Court. He ended his tenure on the show in 2001.
Still to this day, the couple are deeply in love. They now live in Florida, together with their three dogs, and have a large family with both children and grandchildren.
At 78 years of age, Judge Judy isn't ready to retire at all.
"I'm not tired. I don't play golf or tennis, I have no desire to learn how to play mahjong, chess or checkers," she told Hollywood Reporter. "I know what I like to do. Why, at my stage in life, would I try to find something else when I already know what I like?
"And this isn't a 9-to-5 job. I've still got the time to see the children I love, the grandchildren who are growing up very fast and the cute mate who I still get a kick out of."
Judy Sheindlin sure has made a great living from her work. We are so happy that she and her beloved husband are living their best lives, and wish them all the best in the future!
Please, share this article with friends and family if you also enjoy watching Judge Judy!