First-hand accounts are emerging from the law enforcement officers caught up in last week's riot at the U.S. Capitol building and they make for uncomfortable reading.
One police officer has described being stunned and injured as a group of rioters stripped him of his gear.
DC Metropolitan Police Officer Michael Fanone could only lay on the floor after being tasered several times in the back of the neck when he said he heard the chilling words "kill him with his own gun," as reported by CNN News.
Fanone said the words made him go into survival mode as some of the men in the group grabbed hold of his gun.
Fanone, who has been a police officer for almost two decades, had raced to the Capitol with his partner to assist fellow officers.
But as he lay on the floor knowing he didn't have enough fire power against the ever-increasing crowd he could do nothing else but try to appeal to their humanity.
"I just remember yelling out that I have kids. And it seemed to work," said the 40-year-old father of four, as per CNN News.
Thankfully, a group within the rioters gathered around him and protected him until help arrived.
Thousands of pro-Trump supporters descended on the Capitol last Wednesday encouraged by the President who predicted the protest would be "wild" in a Tweet on December 20, which has since been removed.
They chose to hold the protest the day Joe Biden's win was due to be confirmed by the House and Senate.
Protesters then broke through police lines and into the Capitol building where law enforcement officers were outnumbered and lawmakers hid under their desks to protect themselves.
Five people died as a result of the violence including U.S. Capitol police officer Brian Sicknick whose death is being investigated by the FBI. It's believed he was hit over the head with a fire extinguisher and died of his injuries the following day.
Officer Fanone said many of the mob had weapons that had been taken from his fellow officers but some were their own.
"We were getting chemical irritants sprayed. They had pipes and different metal objects, batons, some of which I think they had taken from law enforcement personnel. They had been striking us with those," he added.
Attacked with 'bear mace'
He spoke to CNN about the difficulties of going up against a crowd of 15,000 people when there was only 30 of them.
Other officers said as well as being pushed and hit with metal poles and even pitchforks, some were attacked with bear mace, which is more powerful than pepper spray, which rendered them temporarily blind.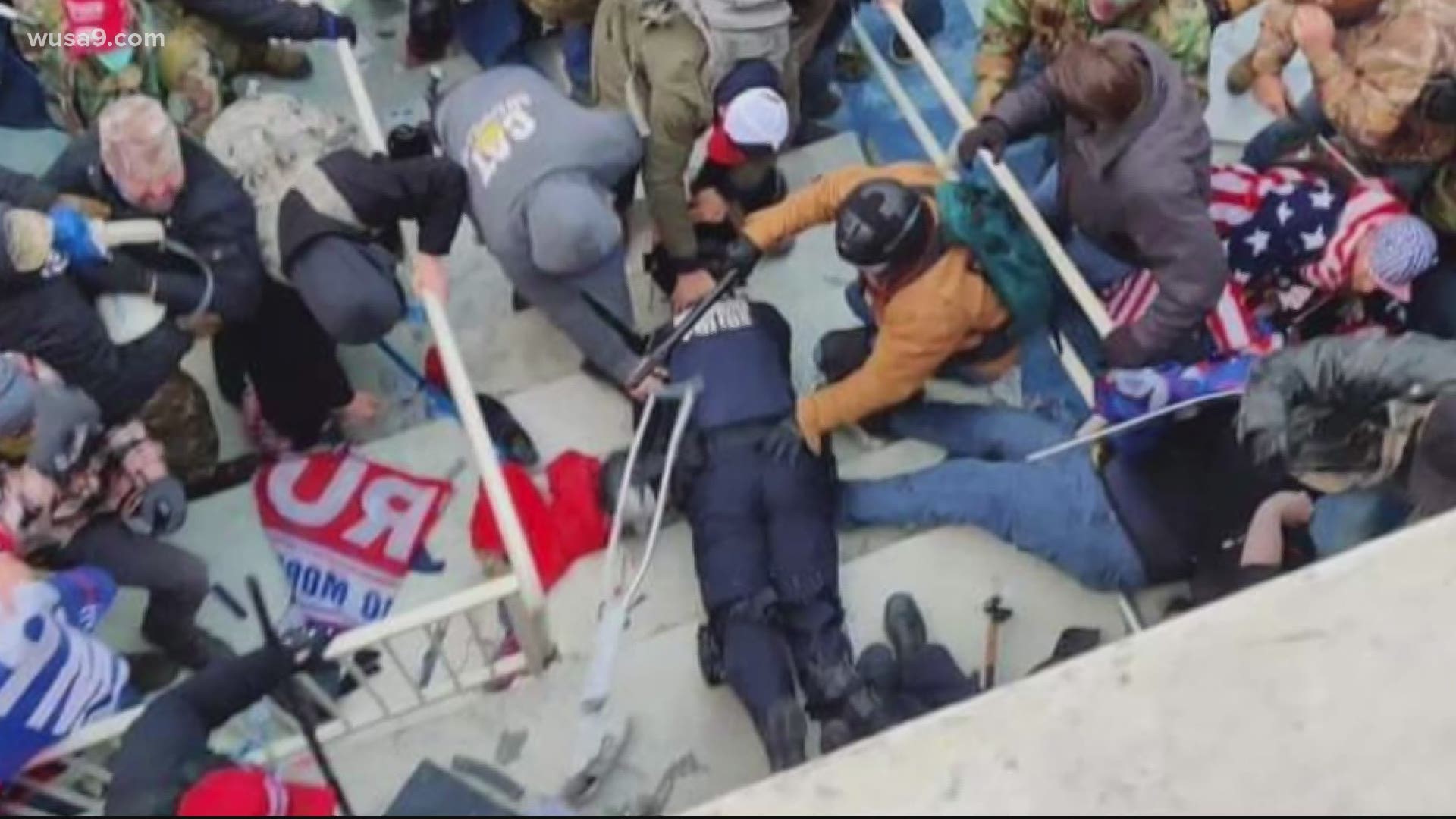 The details of this inexcusable and horrific attack on the home of U.S. democracy and our law enforcement officers gets more shocking by the day.
I hope those responsible are caught and punished accordingly. Please share.