A loving couple who had dedicated their lives to caring for others have died of coronavirus within one week of each other.
As per the Daily Mail, Hefin and Valerie Williams, who had 26 foster children, were rushed to hospital with COVID-19 six days apart, but both died after a brief battle with the sickness.
Hefin and Valeria, who had been married for 48 years, were unable to say goodbye to their families due to the risk of infection. All told, the couple had four biological children, six grandchildren and 26 foster children.
Their daughter, Andrea Brinksman, 44, said: "We have been left devastated by what has happened, but we would like to thank all of the NHS staff that have played a part in caring for them in their hour of need – the paramedics, nurses, doctors, care workers, porters and to anyone else that assisted.
'The hardest part as a family was not being able to say our last goodbyes to them. My sister is a neo-natal nurse, my sister-in-law is an intensive care nurse and I have worked for the NHS for 27 years. Our message is a simple one: stay at home, protect the NHS and save lives."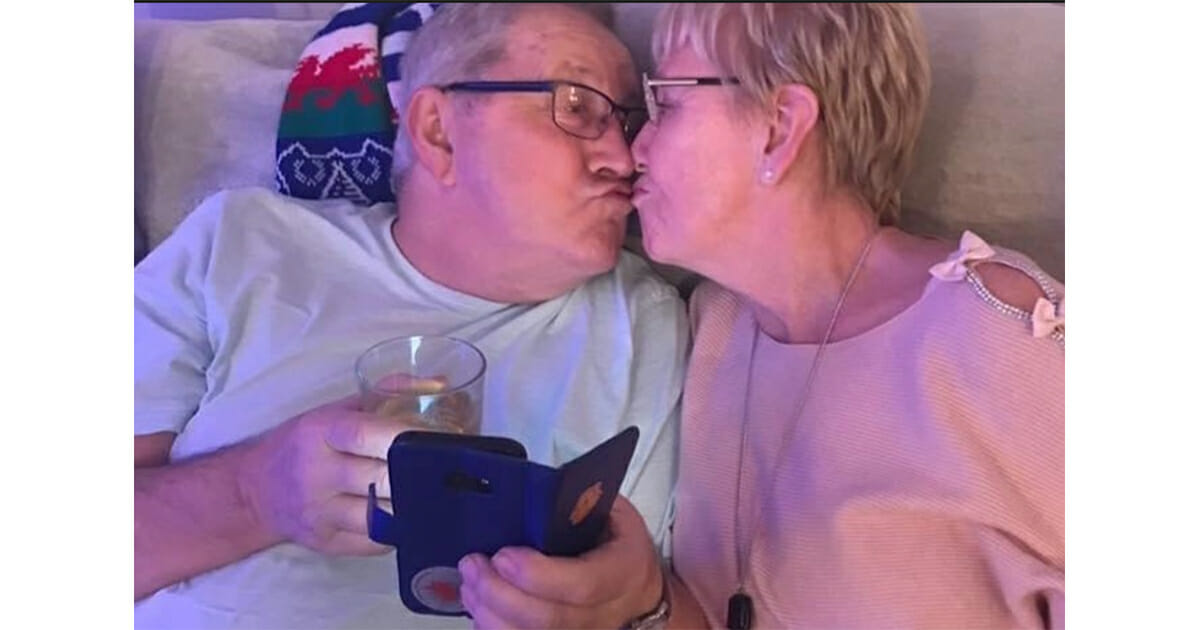 Valerie, 74, was rushed to hospital on March 21. As per reports, she had developed a dry cough and a fever. Her husband, 80, meanwhile, grew dizzy and fatigued just one week later before he, too, was admitted.
On March 30, Hefin died of organ failure. Sadly, Valerie then died on April 10 – just one day after her husband's funeral.
Andrea added: 'They loved their children, grandchildren and foster children, had time for all their family and friends, they left a lasting impression on everyone they met.
'Their door was always open, mum's café was never closed, and dad's taxi was always available, they loved, laughed, sang and danced their way through life."
Coronavirus strikes again, and this time it takes two people who were loving, caring and always put others first.
Rest in peace, Hefin and Valerie, and thank you for all you did on this earth.
Share this article on Facebook to send your prayers to all the people battling coronavirus right now.