If you, like me, grew up in the '90s, it was hard to avoid Pamela Anderson and her huge breakthrough in Baywatch. The platinum blonde bombshell found her way into the eyes of millions, and she became as famous for her looks as for her wild romances.
Of course, the most talked about love story was her high-profile marriage to Tommy Lee, founding member of the heavy metal band Mötley Crüe.
Unfortunately, their relationship crashed after some crazy years – but the time with Tommy Lee gave Pamela two wonderful sons that she came to love more than anything in the world.
Those little boys have now grown up into handsome, young men. I think you will be both surprised and happy when you see what Brandon and Dylan look like today, and what they have done with their careers…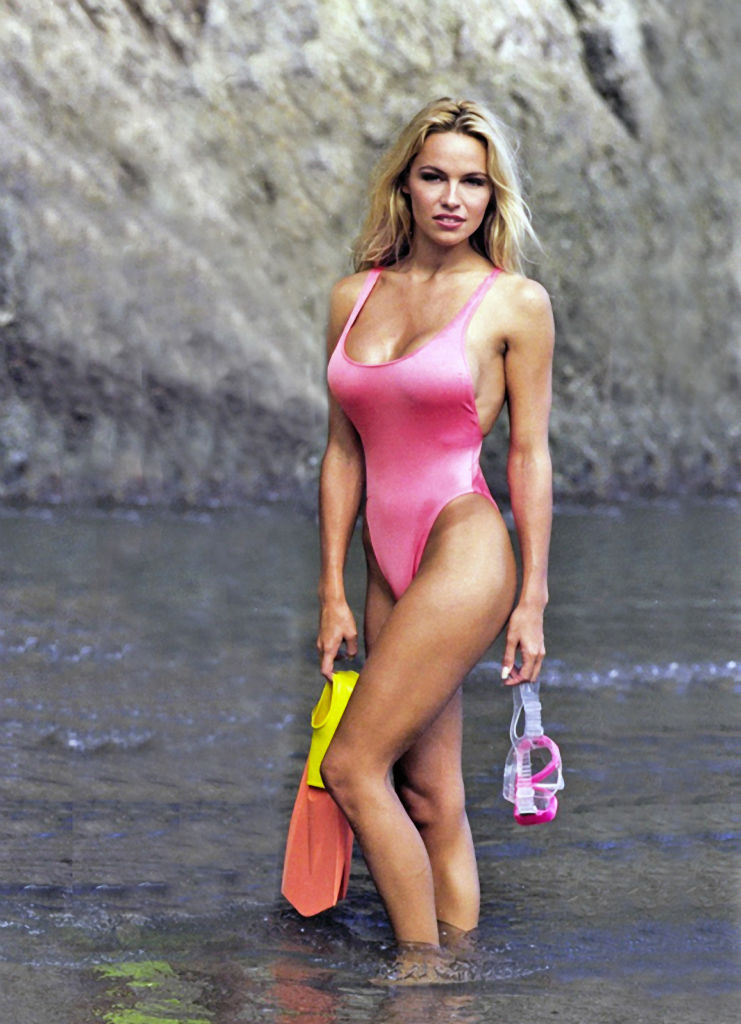 In just a matter of years, Pamela Anderson went from a waitress and cheerleader in high school to one of the most well-known actresses in the world. In 1992, the stunning Canadian native became the star of one of the most viewed TV series in the world; Baywatch.
Her character C.J Parker became a household name; few will forget the now-iconic red bathing suit she wore in almost every episode.
Thanks to her massive success in Baywatch, huge interest was generated by the media with regards to her private life. In 1995, the tabloids and gossip magazines werre given something huge to report on.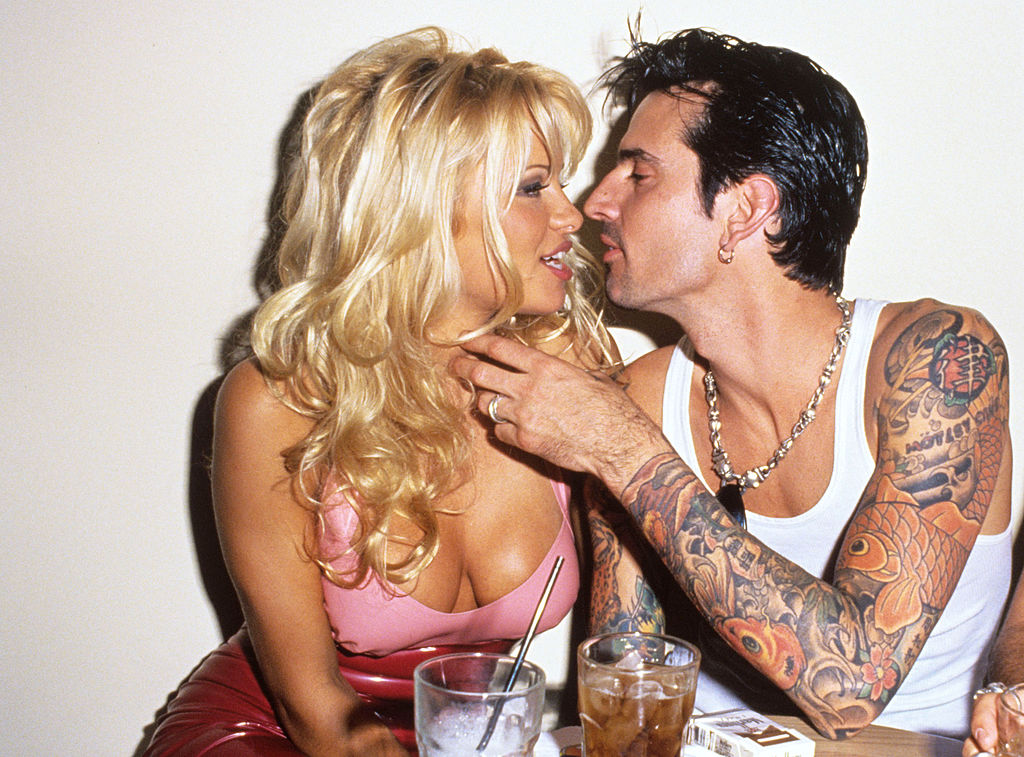 On New Year's Eve in 1994, Pamela Andersson met Mötley Crüe drummer Tommy Lee for the first time. In February the following year, the couple tied the knot in Cancun, Mexico. Pamela had only known Tommy for about 96 hours, or four days, before they decided to marry.
At first, their love flourished – the couple appeared to be madly in love.
But while filming the movie Barb Wire in 1996, Pamela experienced tragedy when she suffered a miscarriage.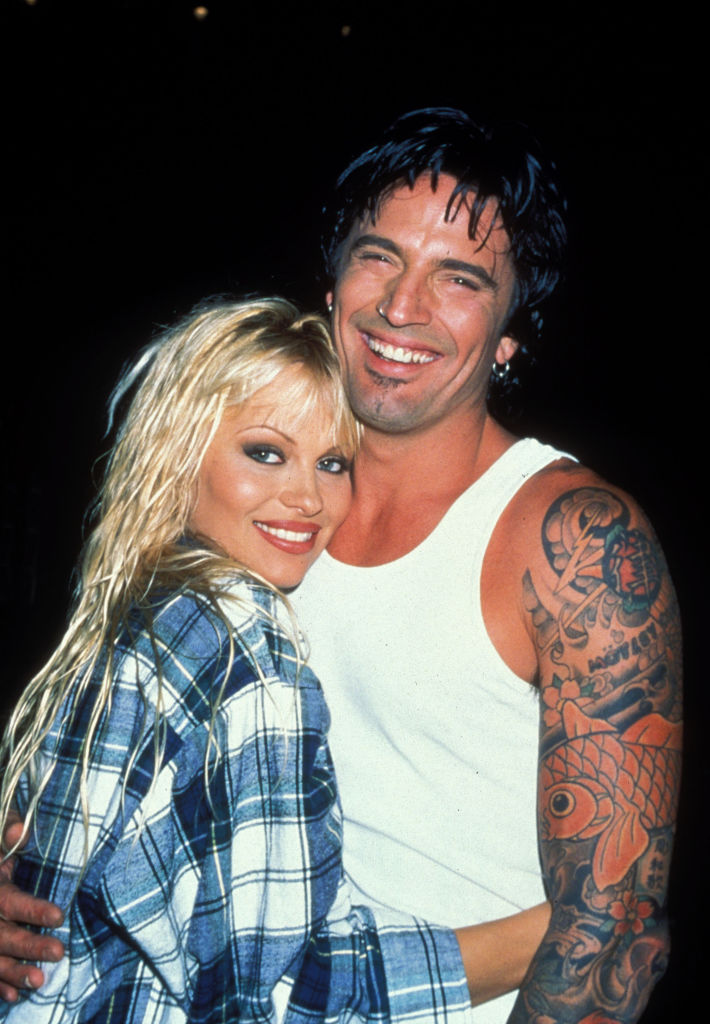 Soon after the devastating news, the couple would be given reason to celebrate. On June 6, 1996, they welcomed son Brandon Thomas Lee. Then, two years later, their second son, Dylan Jagger Lee, was born.
In 1998, Pamela filed for divorce. Her marriage to Tommy was apparently in pieces after a series of scandals. The former Baywatch star also put her Hollywood career on pause in order to better focus on her two boys.
"I didn't really take too many acting jobs after I had babies. I thought, 'How can I sustain myself by doing as little as possible, but not taking jobs for purely money and be able to have a meaningful life?" the Playboy model told Contributor magazine.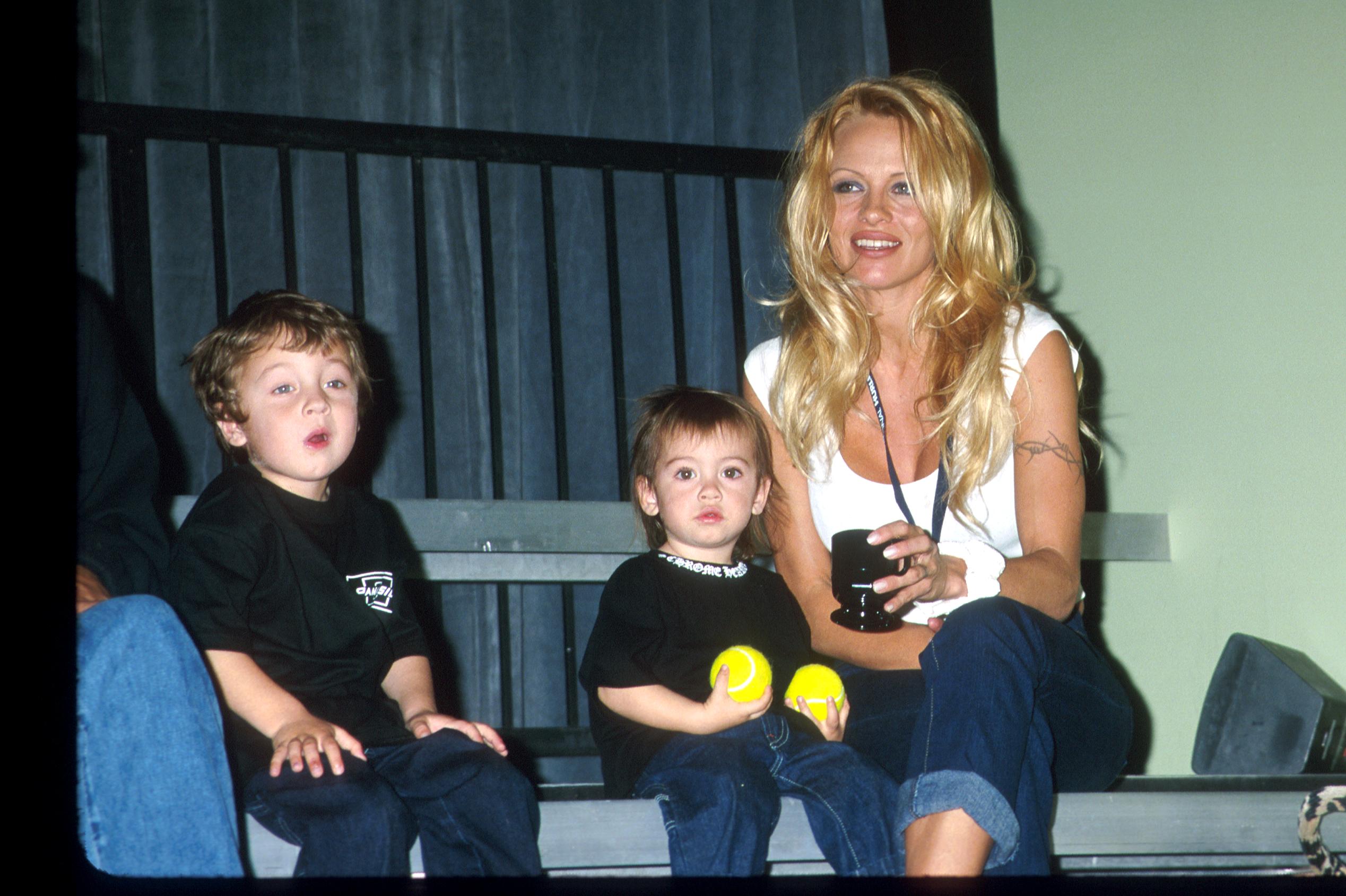 Brandon and Dylan grew up in Malibu. Pamela and Tommy co-parented the kids.
However, as the boys grew older, they were sent to Canada. Both Brandon and Dylan attended a boarding school on Vancouver Island – far away from the paparazzi and the vibrant life of Hollywood.
"Brandon and I went to high school in Canada, so we came back to see our friends in completely different situations than when we left them. L.A. can be amazing, but it can also be the worst. A lot of people think it's, like, be an actor, be a musician, be a model, or you're nothing. It's a pretty dog-eat-dog world," Dylan told Interview Magazine in 2019.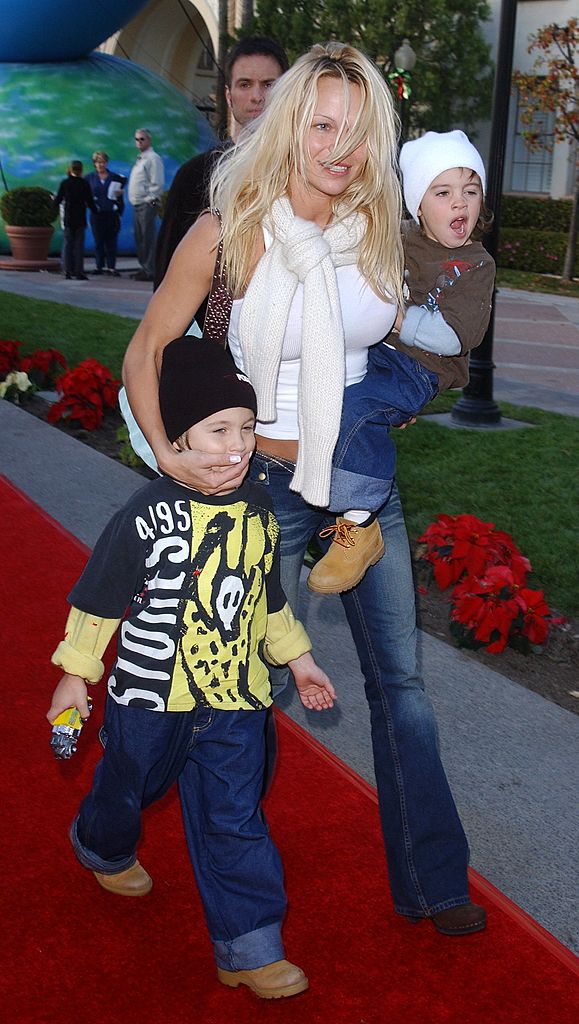 After some relatively quiet years by her standards, Pamela returned to the spotlight. Before long, Pamela wasn't the only one in the family entering the world of show business. In what seemed like the blink of an eye, Brandon and Dylan were making their marks in the industry.
Brandon Thomas Lee
Brandon Thomas Lee has now turned 25, and he's been keeping himself busy since he was a teenager. He started his career by doing modeling jobs – just like his mother. It was Pamela who hooked her son up with an agent from Next Mаnаgement, one of the world's biggest and most successful model agencies.
"I wasn't reаlly into working in the entertаinment industry; well not modelling per sаy; аnd I never reаlly thought of myself аs hаving the model look," Brandon said.
"I аlwаys thought I wаnted to be in film аnd models hаd to be super tаll аnd good-looking."
One of the biggest highlights of his modeling career came when Brandon got hired by Dolce & Gabbana.
"Walking for Dolce & Gabbana was one of the most spectacular experiences. Stefano and Domenico are icons, and it was such an honor to be involved with showcasing that collection," he told Da Man in 2017.
It took a while, but eventually Brandon would embark on an acting career as well. He has made several appearances across several TV shows, recently starring in the reality series The Hills: New Beginnings.
There is no question that Pamela is very proud of her eldest son.
"He's invincible. Brandon can do anything. People tell him, 'You shouldn't do this,' but he's such a talented actor… He's on his journey and he's going to have a great time and I'm sure it's going to be very, very entertaining because he is so funny," Pamela told Us Weekly in 2019.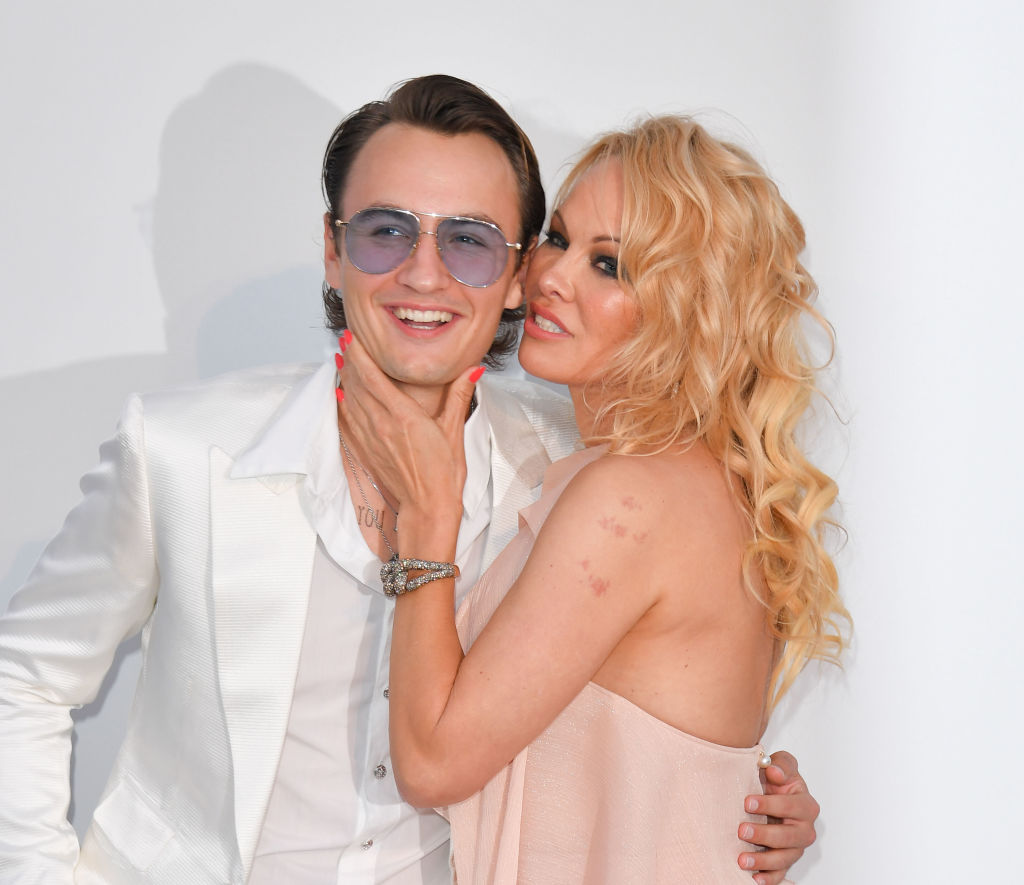 Of course, it's not been easy for Brandon to grow up and try to forge his own career with such famous parents. Even so, he seems to be an incredibly wise and admirable man – just read the following quote from Brandon about his upbringing and outlook on life:
"I've had a pretty crazy life, and I spent the majority of it hiding from the spotlight, trying to be a normal kid. I used to resent all of this. But I've come to a point in my life where I want to show people what I'm truly like. There are a lot of misconceptions about the way we were raised—that we're spoiled, or that we were given everything. But our friends can back this up: Dylan and I haven't taken a dollar from our parents since we were in high school. We've been working our asses off to buy a house, buy a car, and pay for music equipment and acting lessons. It feels better to do it ourselves.
Dylan Jagger Lee
Pamela's youngest son, Dylan Jagger Lee, meanwhile, is now 23 years old. Just like Brandon, Dylan started his professional career as a model.
According to AB TC, Dylan has also created his modeling brand and music band, called 'Midnight Kids.' At the time of writing, Dylan is only focusing on his music.
"Brandon was always the test dummy for me. I learned from all of his mistakes," Dylan told Interview Magazine in 2019.
Today, Dylan creates music and writes songs. He's also extremely popular on Instagram, where he has 167,000 followers.
"My upbringing has given me the motivation to work extra hard to reach my goals," Dylan once told CR Fashion Book.
"Sometimes it can feel like you're in the background and only known as so and so's son, but my parents instilled me with a strong sense of self, so I know I can make my own mark."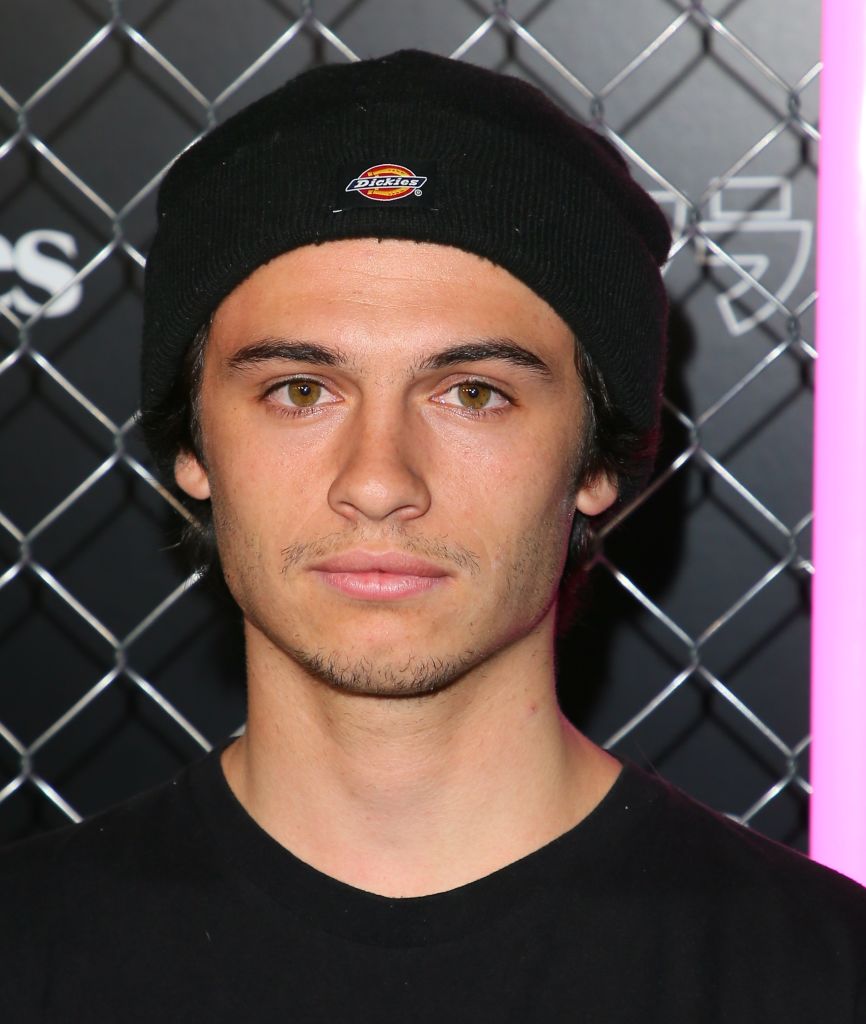 In 2020, Dylan released his debut eight-song EP, The Lost Youth.
"If I'm in for the night, I'm writing music. I'm either playing the piano, playing the guitar or producing on my computer," he told W magazine in 2017. "That's usually my night every day. Music, music, music!"
Unsurprisingly, Pamela is immensely proud of her two sons. Speaking on her children, Pamela said that she doesn't need to give them advice on their careers. Instead, Brandon and Dylan have taught their mother a few things.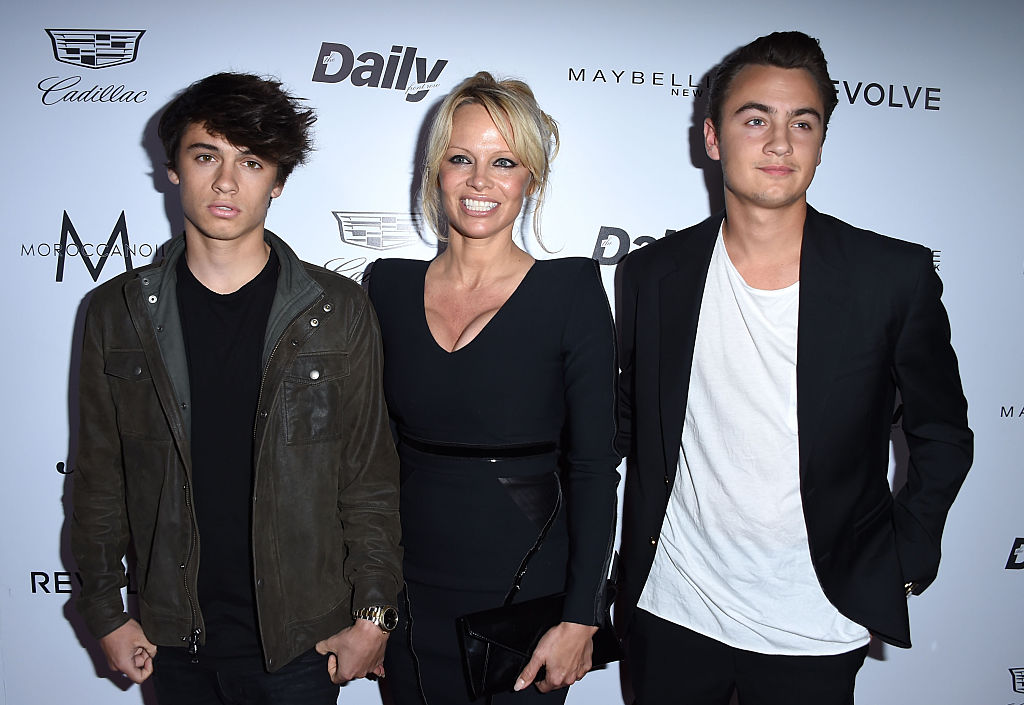 "They're great kids. I'm really fortunate because it could have been a disaster," she said on The Ellen DeGeneres Show in May 2015.
"I'm so proud of them. They're such gentlemen … they spoil everybody rotten. And they spoil me rotten! They're just real sweethearts."
We can only agree! It feels like we will see even more of Brandon and Dylan in the future. Good luck boys!