It was meant to be a family adventure for couple Mathew and Hazel, their two children and service dog Zariel.
The couple, who are both deaf, boarded a flight from Colorado Springs to Orlando International Airport back in May 2018.
The flight went by with no issues and the family's service dog even slept throughout the flight, without being any bother to the other passengers.
But when the plane landed in Florida an incident occurred that prompted the FBI to investigate.
The couple rely on their 8-month-old Great Dane to assist them and when the plane landed their four-legged friend got up to stretch her legs.
But according to reports a passenger seated nearby the family thought the dog was taking up too much room and got angry.
The couple said the angry passenger Timothy then punched the dog with a closed fist and she let out a yelp and hid under her seat, according to KWCH News citing police.
Mathew was enraged by the passenger's actions and the two got into a heated argument during which Timothy allegedly punched Hazel in the stomach, who was 20 weeks pregnant at the time, and pushed their two young daughters.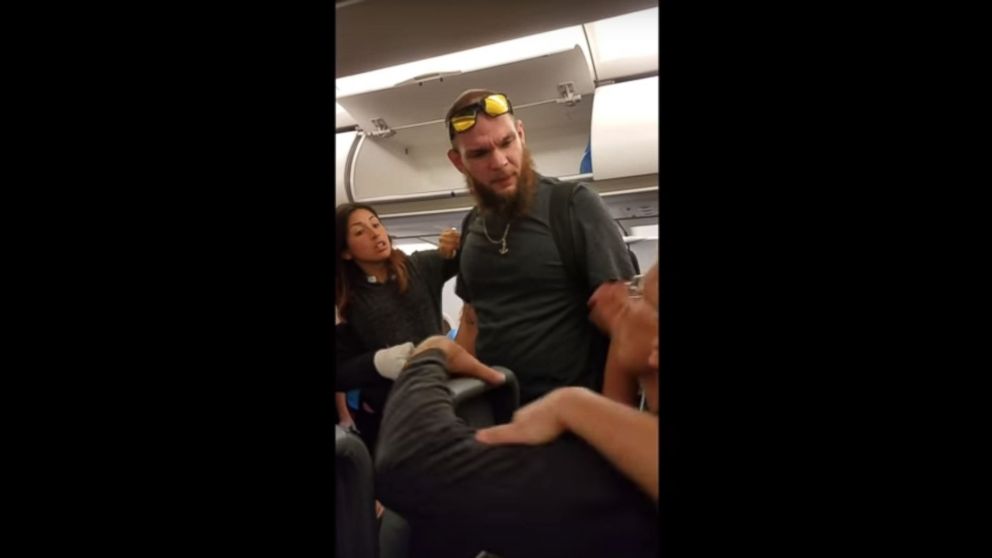 Following the alleged incident on the plane, security cameras caught Mathew pushing Timothy to the ground in the airport waiting lounge after they got off the flight.
WKMG says the case was turned over to the FBI to determine whether charges would be filed.
Timothy denies punching the dog and said he was concerned the dog would aggravate his wife's allergies.
"The dog came over to me and I pushed it away, swatted it away," he said, as per Inside Edition, adding that he had apologized for his actions.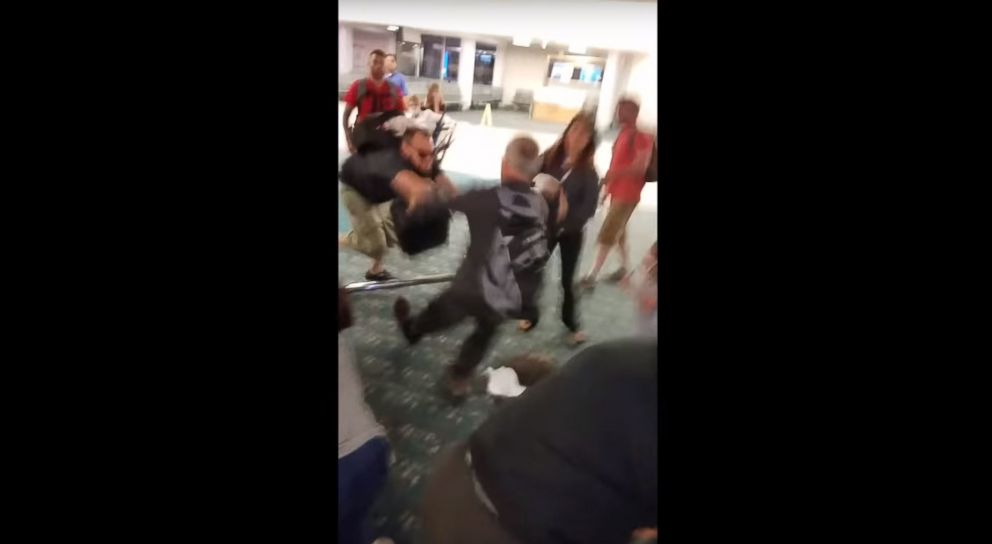 However, Mathew said he looked round to see Timothy with a clenched fist and his dog looking up after which he punched the dog.
"I was standing right by where the gate is and I was walking and his hand punched me right in the stomach," Hazel told Inside Edition using sign language.
Watch the video below of the scuffle after the family landed and what happened in their words in the clip below.
What do you think about what happened on this flight? Please leave your thoughts in our comments section and don't forget to share this story.