President Trump is in "negotiations" to create his own social media platform after Twitter permanently banned his personal account following the violent attack on the U.S. Capitol.
In a series of tweets on his official Twitter account before it was removed Trump said: "we have been negotiating with various other sites, and will have a big announcement soon," according to Fox News.
In the wake of the Wednesday's insurrection of the U.S Capitol, Twitter announced it was permanently banning Trump from its platform and Facebook, Instagram, Snapchat, and others followed suit.
Unlike Trump's Twitter ban, the Facebook and Instagram bans aren't necessarily permanent — but they will remain in place at least through the end of Trump's term in office, as reported by Vox News.
In a series of tweets prior to his removal from the social media platform Trump attacked Twitter for "banning free speech."
He wrote: "As I have been saying for a long time, Twitter has gone further and further in banning free speech, and tonight, Twitter employees have coordinated with the Democrats and the Radical Left in removing my account from their platform, to silence me — and YOU, the 75,000,000 great patriots who voted for me," Trump said in the now deleted tweet, as reported by Fox News.
"We have been negotiating with various other sites, and will have a big announcement soon, while we also look at the possibilities of building out our own platform in the near future," he continued. "We will not be SILENCED!"
Trump criticized Twitter for "promoting a Radical Left platform where some of the most vicious people in the world are allowed to speak freely."
Facebook and Instagram said it would follow Twitter's ban on Trump "until the peaceful transition of power is complete," Facebook CEO Mark Zuckerberg said in a statement.
"We believe the risks of allowing the President to continue to use our service during this period are simply too great," he added.
Following the ban Apple, Google, and Amazon then banned the social networking app Parler, a social network with a significant user base of pro-Trump supporters, claiming it permitted violent rhetoric prior to the attack on the U.S. Capitol.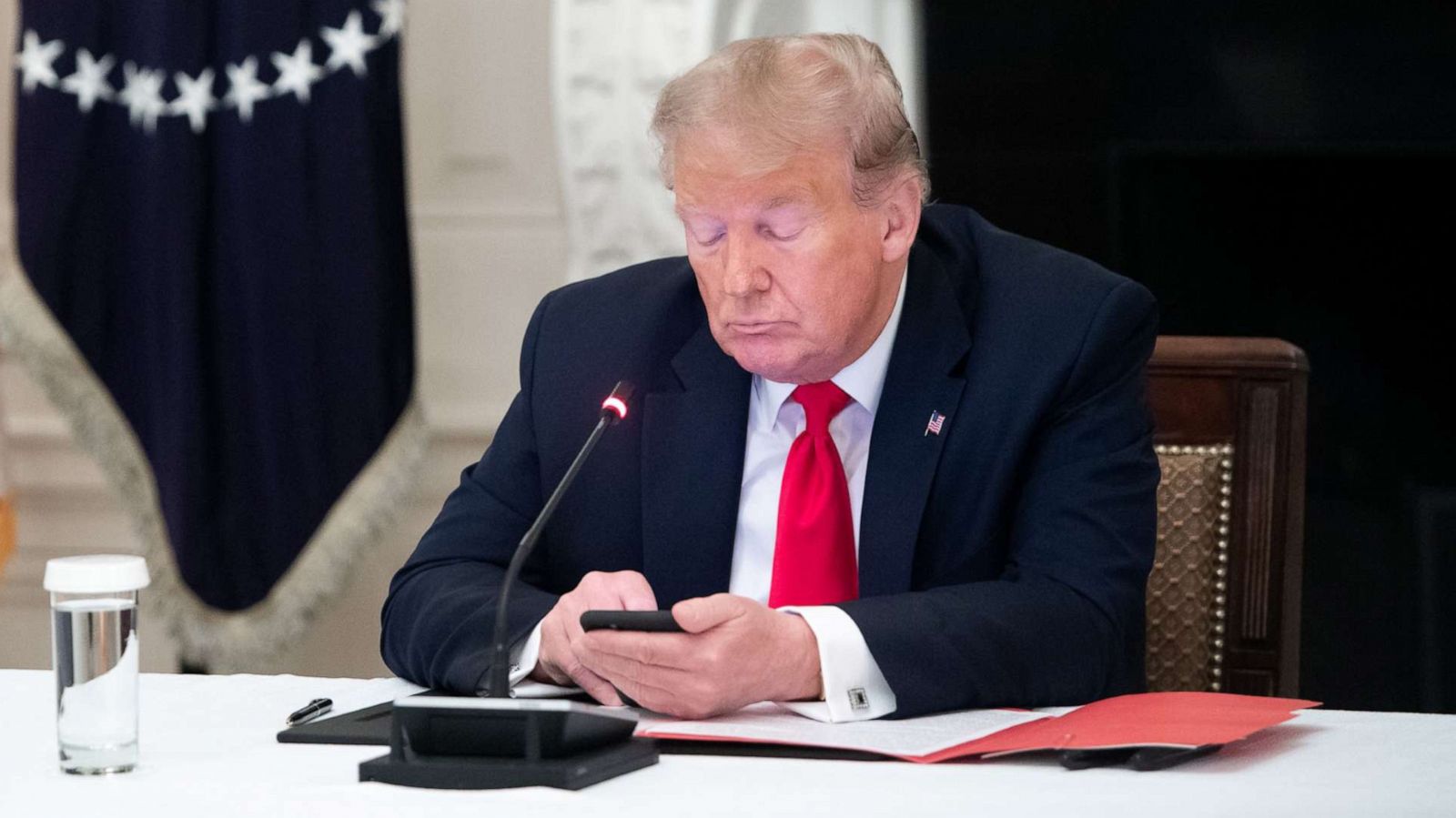 Parler Chief Executive John Matze described the ban as "a coordinated effort knowing our options would be limited."
Thousands of Trump supporters descended on the capitol on January 6 in a violent protest against the election result which left 5 people dead including a police officer whose death is being investigated by the FBI.
Do you think Trump should set up his own social media platform? Let us know in our comments section below and don't forget to share this story.