2021 will go down as a difficult year for just about all of us. Not only are many of us still living in the COVID-19 pandemic, but we're also starting to face the reality of how life will be as we transition back to normality.
That process is sure to be a long-winded and difficult one, especially for those who have been severely affected by COVID – namely those who have lost their loved ones and livelihoods during the pandemic.
That even includes those who are so often assumed to be above the troubles and strife of us mere mortals. Unless you've been living under a rock for the past few months, you'll know that Queen Elizabeth is having a rather hard time of things.
First there's the continuing weight of controversy surrounding her son Prince Andrew's ties to pedophile Jeffrey Epstein. Then came the firestorm of Prince Harry and Meghan Markle's acrimonious exit from the Royal Family. Then, perhaps most bitterly, came the death of Elizabeth's long-time husband, Prince Philip.
Throughout it all, the Queen has tried to remain her usual, stoic self – at least on the face of it – but earlier this week the British monarch suffered another blow.
It could be argued that the Queen's woes this year started in earnest with Prince Harry and Meghan Markle's tell-all sit-down interview with Oprah Winfrey back, during which the couple levelled a whole host of damaging claims at the Royal Family.
Queen Elizabeth is the matriarch of said family, of course, and so much of the scrutiny where the eyes of the world were concerned fell directly at her doorstep.
One could say that the scrutiny involving Harry and Meghan first began when the couple announced early last year that they would be stepping back from their royal duties.
The pair married in 2018, but speculation long suggested that Meghan was not adapting to royal life nearly so seamlessly as Kate Middleton did when she wed Harry's brother, Prince William.
Fast forward to the now-infamous interview with Oprah, and a string of explosive revelations more than confirmed that there was truth to the idea of Meghan having endured a tough time.
During the interview with Oprah, Harry and Meghan, who last year announced their plans to 'step back' from their royal duties, accused Royal Family of – amongst other things – bullying and racism, with Meghan suggesting she even harbored thoughts about taking her own life.
"Look, I was really ashamed to have to say it at the time and ashamed to have to admit it to Harry especially, but I knew that if I didn't say that, I would do it," Meghan explained of her own mental health. "I just didn't want to be alive anymore."
As for the comments made about Archie, she said: "That was relayed to me from Harry. Those were conversations that family had with him." She declined to reveal who was involved in those conversations, saying, "that would be very damaging to them."
Much of the backlash has centered around the Royal Family's alleged shortcomings, and it's safe to say the accusations rocked Buckingham Palace to its very core.
Then, no sooner had the dust began to settle, than did the Queen find herself struck by yet more sorrow.
Prince Philip's death at the age of 99 must have impacted Her Majesty terribly – not only has she lost the love of her life, but also the rock wherein much of her strength was grounded.
On April 9, the Royal Family tweeted: "It is with deep sorrow that Her Majesty The Queen has announced the death of her beloved husband, His Royal Highness The Prince Philip, Duke of Edinburgh.
His Royal Highness passed away peacefully this morning at Windsor Castle."
Prince Philip, who the Queen referred to as her "strength and stay" had suffered ailing health over the past few years, spending a month in hospital earlier this year before being released on March 16 and returning to Windsor Castle.
His funeral, held on April 17, was watched by 13 million people in the U.K. Meanwhile, only 30 people were allowed to attend in person due to current COVID restrictions in the U.K. which meant the Queen was forced to sit alone.
With Prince Philip now buried, the Queen has resumed her usual duties, though it's speculated that she will begin to take a back-seat in favour of letting her son, Prince Charles, future King of England, have more of a direct say in matters.
Nevertheless, the Queen reportedly suffered a further tragic blow this week, and one that has left her "devastated".
The Daily Mail say that the five-month old Dorgi – a Dachshund and a Welsh Corgi mix – puppy gifted to the Queen by Prince Andrew to help keep her company has died. "Fergus" is said to have died unexpectedly this weekend, and Her Majesty has not taken his passing well.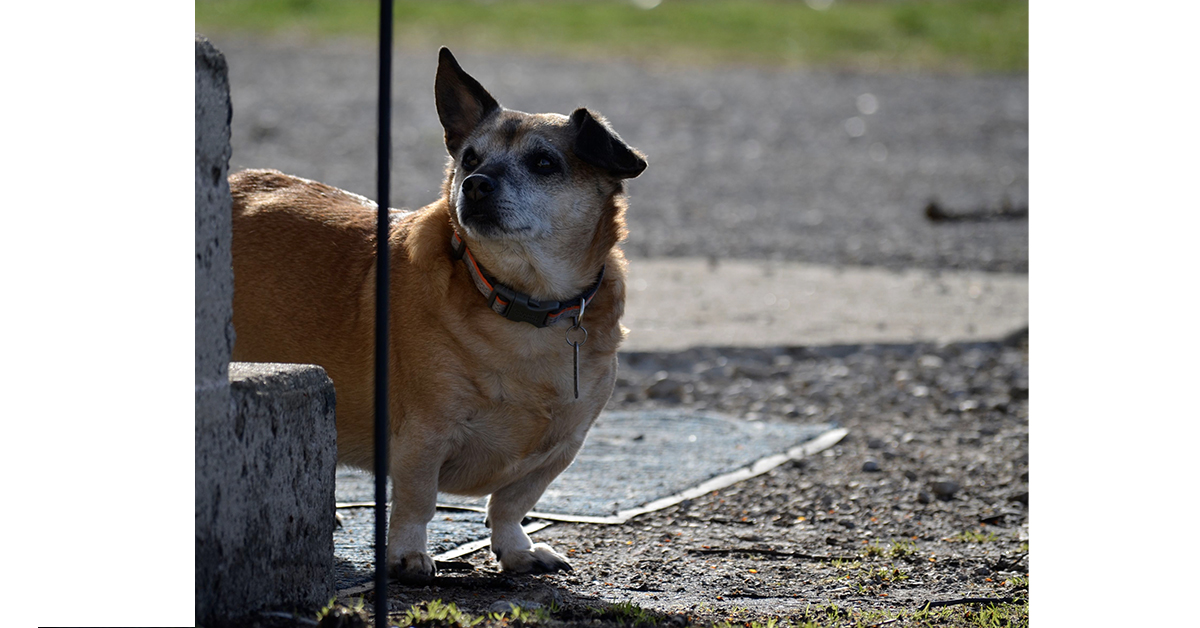 The Queen is believed to have named the Dorgi Fergus, after her maternal uncle Fergus Bowes-Lyon, who died in France during World War I. 
Fergus and another pup, Muick – pronounced Mick – were gifted to the Queen by Prince Andrew as he sought to cheer her up while Prince Philip was in hospital earlier this year before his death.
A royal source told The Sun: "The Queen is absolutely devastated.
"The puppies were brought in to cheer her up during a very difficult period.
"Everyone concerned is upset as this comes so soon after she lost her husband."
My thoughts go out to Queen Elizabeth at this difficult time. Her year has been a trying one indeed, and we all know how much she loves her dogs.
This latest blow will no doubt have left her in further grief. We're sending all our love and prayers in the direction of this great woman!
Please, share this article on Facebook and leave a comment to wish her all the best.